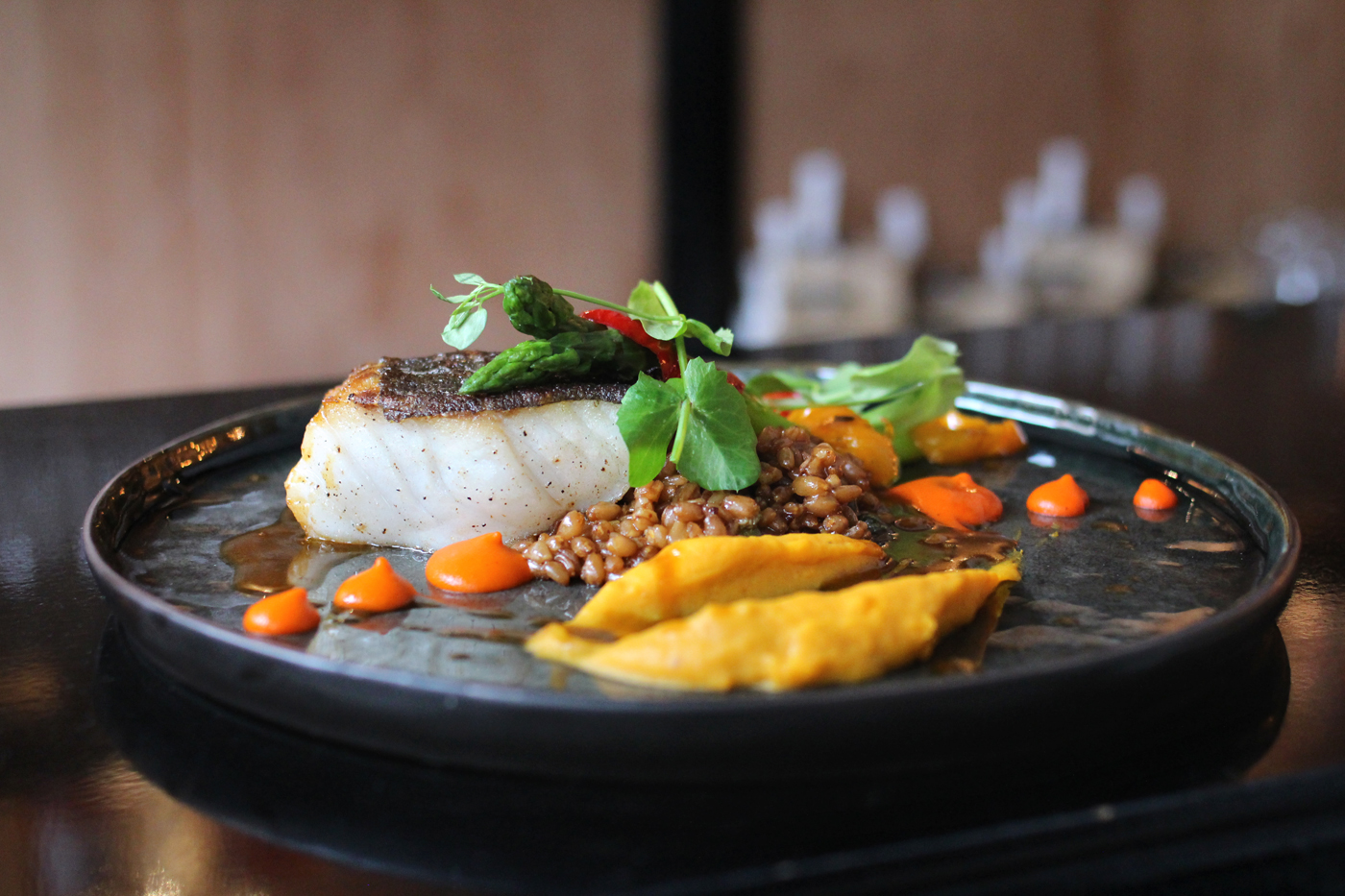 36 rue Général Leman, 1040 Etterbeek
02 256 68 93 – WEBSITE
open from thuesday to friday from 12 to 2pm and from 7 to 21:30pm
saturday from 7:30 to 22:30pm
After having explored the most hidden Australian kitchens, travelled across South-East Asia, and worked at Wy in Bart de Pooter's kitchen for two years, Xavier Lizen stops in Jourdan to open his very own venue. When first visiting the place with his partner Margaux, they simply fell in love. Origine opened its doors just a few months later on rue Général Leman, two steps away from place Jourdan.
A place filled with love, just like their moto "love, drink and eat", but also because a lot of their close friends participated in the project. On the right wall for example, a giant painting with pop colors gives the rooms its uniqueness. On the food side, the dishes are divided into 4 types of courses, and written on the black board : cold (10€), warm (14€), hot (18€), and sweet (7€). Four courses seems to us like the perfect balance to enjoy a long meal, while being quite affordable too, as the whole menu is served for 38€.
We tried the mackerel tartare with granny smith apple as a cold starter, served with beetroot purée and pickled red onions. It was fresh, light and simply delicious. The roasted cod with spelt risotto and candied lemon was a pure treat, and the fish was perfectly cooked. A real success for the vegetarian plate as well, an eggplant caviar, butternut hummus and haloumi croquette trio.
If the menu changes every month, the lunch however, changes daily. One more reason to step inside Origine with no hesitation.