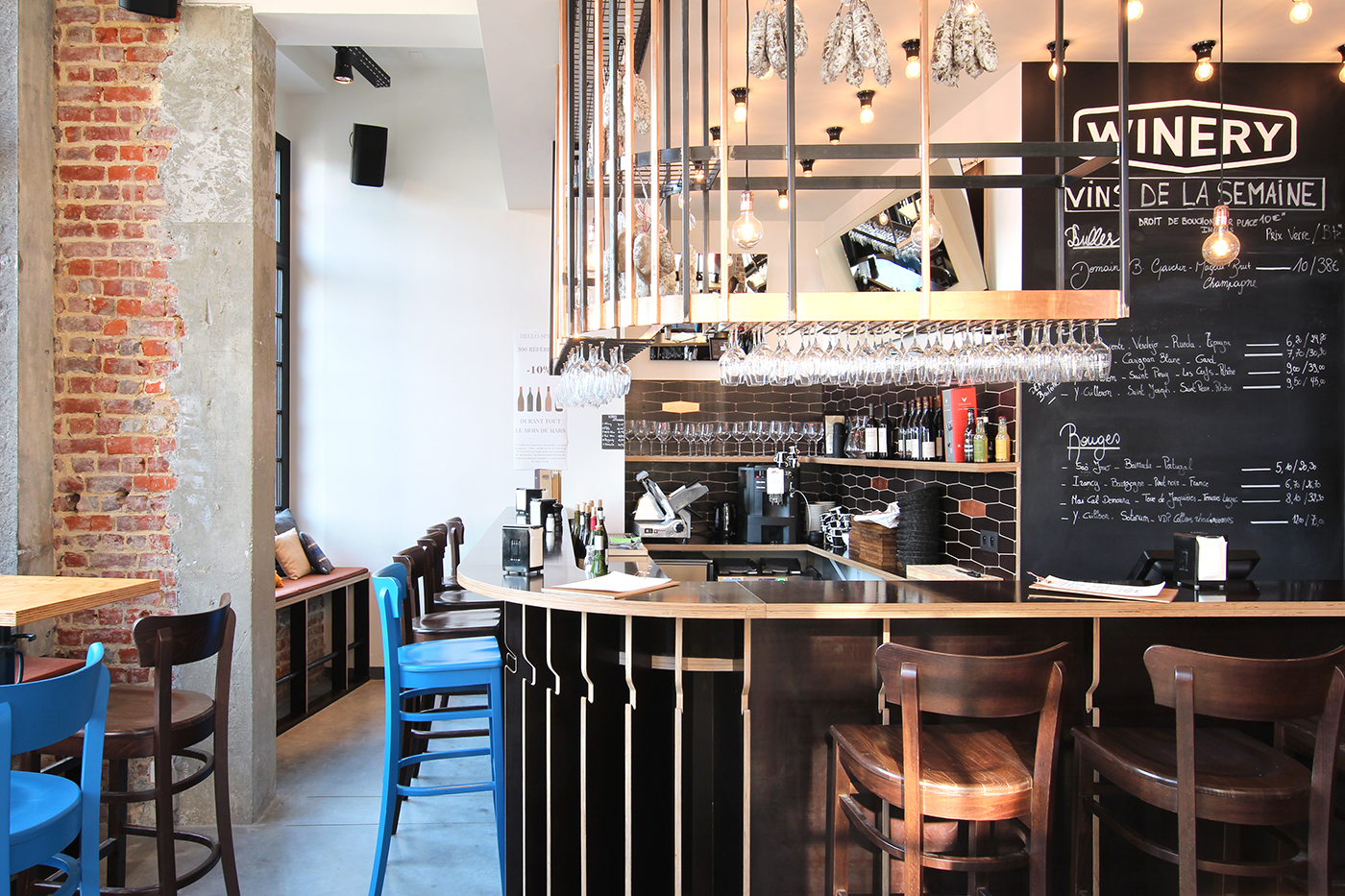 1 rue des Trois Tilleuls, 1170 Watermael-Boitsfort
02 895 77 73 – WEBSITE
OPEN Tuesday to Saturday 11:00 a.m. to 10:00 p.m.,
and Sunday from 11 a.m. to 5 p.m.
wine by the glass: €5.10 – €9.50
Though today wine shops being also wine bar seems pretty obvious, it wasn't really the case about 15 years ago, when Fréderic de Thibault opened the first Winery in Brussels. It's always better to taste in order to know what you buy : good sense for Fréderic, and also what led him to opening Winery Brugmann back in the days, the first wine shop offering tastings. A few years later, Winery opens a second venue in Schuman, quickly followed by a third in Boitsfort.
For each venue, a super convivial atmosphere, where one can either come and by a bottle to take away or drink it on the spot, with an extra fee of 10€ and along with some delicious savoury boards. The main regions they work with : Languedoc, Roussillon and Beaujolais, as well as a few wines from Jurah and from Loire, for a total of over 300 different bottles available in the shop. Laurence, their sommelier, makes us try about 7 different wines (they do wine tasting of 7 different wines for 50€ pp), and that's when things start to get really exciting. A few natural wines, a few organic ones, but not only. Here the wine needs to be good and well-made first. We fall in love with the Canet Valette, a white wine from Languedoc-Roussilon, almost orange in color, and a mix of Piquepoul and Bourboulenc. Second crush : the Clos Maïa, a really subtle and delicate white wine from Pays d'Hérault, which we each buy a bottle to go home with. In the kitchen, they've decided to put a focus on creative savoury boards ranging from ham and cheese of course to more sophisticated ones like delicious salmon gravlax (12€), or smoked mackerel rillettes (8€). In the Summer, the Winery becomes the perfect spot for a drink with its sunny terrasse and huge windows opening completely.