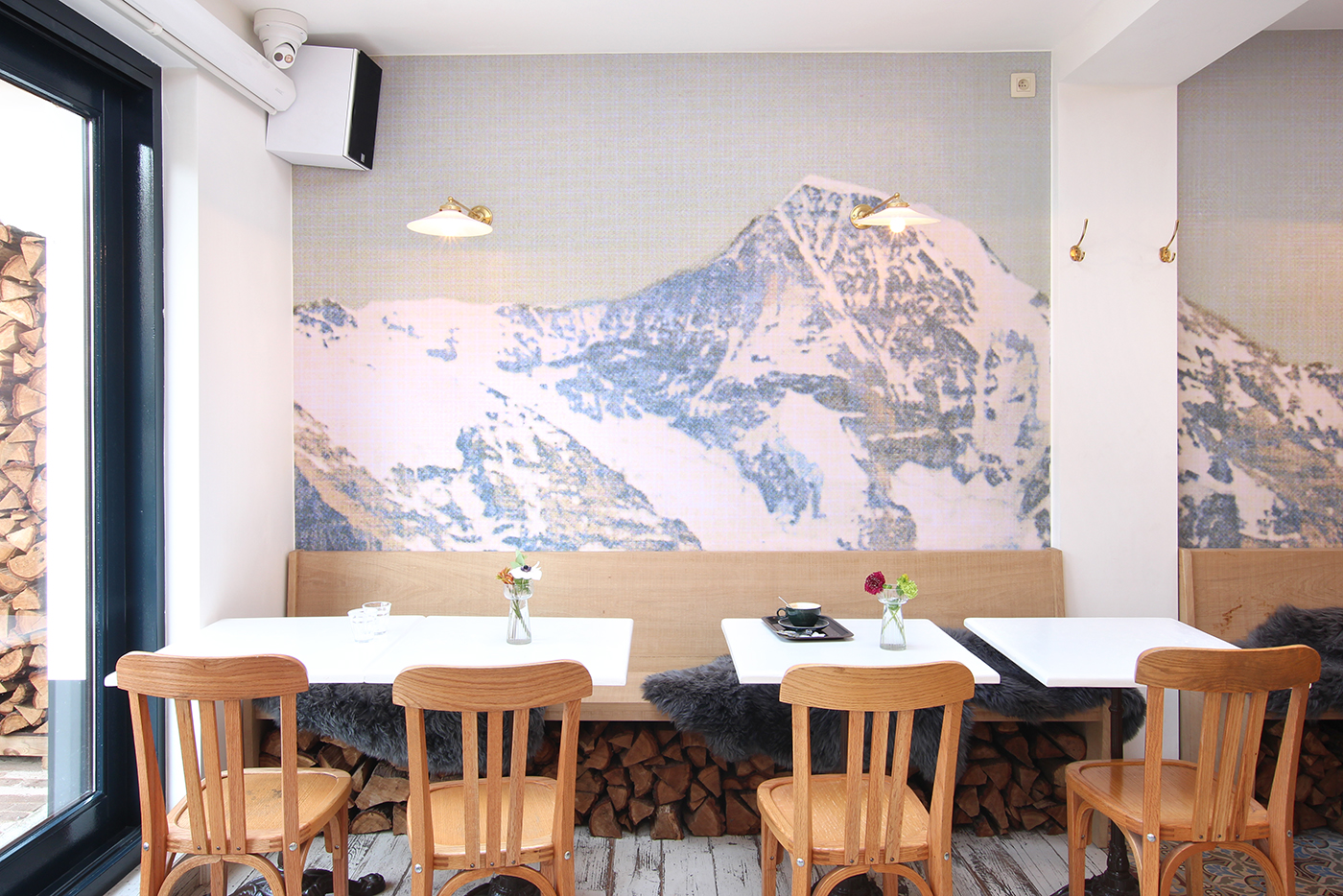 668 chaussée de Saint-Job, 1180 Uccle
WEBSITE
open every day from morning till night,
daily special : 12€
When we first heard about Le Refuge and its wide opening hours, it reminded us of the many bars in Brussels opened from breakfast to cocktails. It was nothing like that. At Le Refuge, the food is good, really good, the coffee is excellent and the wine is everything we love. You'll find here the best you can expect for every meal or moment of the day.
Let's start with breakfast. Pick between pastries, different sorts of eggs or even chia seed puddings with coconut milk and fresh fruits (combos ranging from 7,50 to 12€), and get a cup of OR coffee with your favourite milk with that. For lunch, two specials are available daily for you to choose from (12€), with always a vegetarian option, along with a soup, a sandwich and a salad. We had a great butternut squash and Talegio risotto and a plate of meatloaf with herbs and raisins, served with beetroot and dill salad ans some roasted potatoes. We were thrilled to discover their evening menu section, offering "small plates to share", a growing trend that we've been in love with from the very beginning. Pick a few among their shrimp croquettes from Noordzee (16€ for 2 pieces), their burrata with herb infused olive oil, their beef hand-cut tartare and many more options (ranging from 6 to 16€). And to drink with that? Natural wines from Titulus and Vin Naturel of course, what else? With a beautiful selection of bottles starting from 26€, and wine glasses from 4,25€, they've really ticked all the boxes. In the founding team we recognize Leila Strebelle from Lilicup, whose signature cupcakes proudly await the hungry customer on the counter. Throw in two perfectly sun-exposed terraces in the mix, one at the front, one at the back, and you've got the perfect place to hang out this Summer, any time of the day.