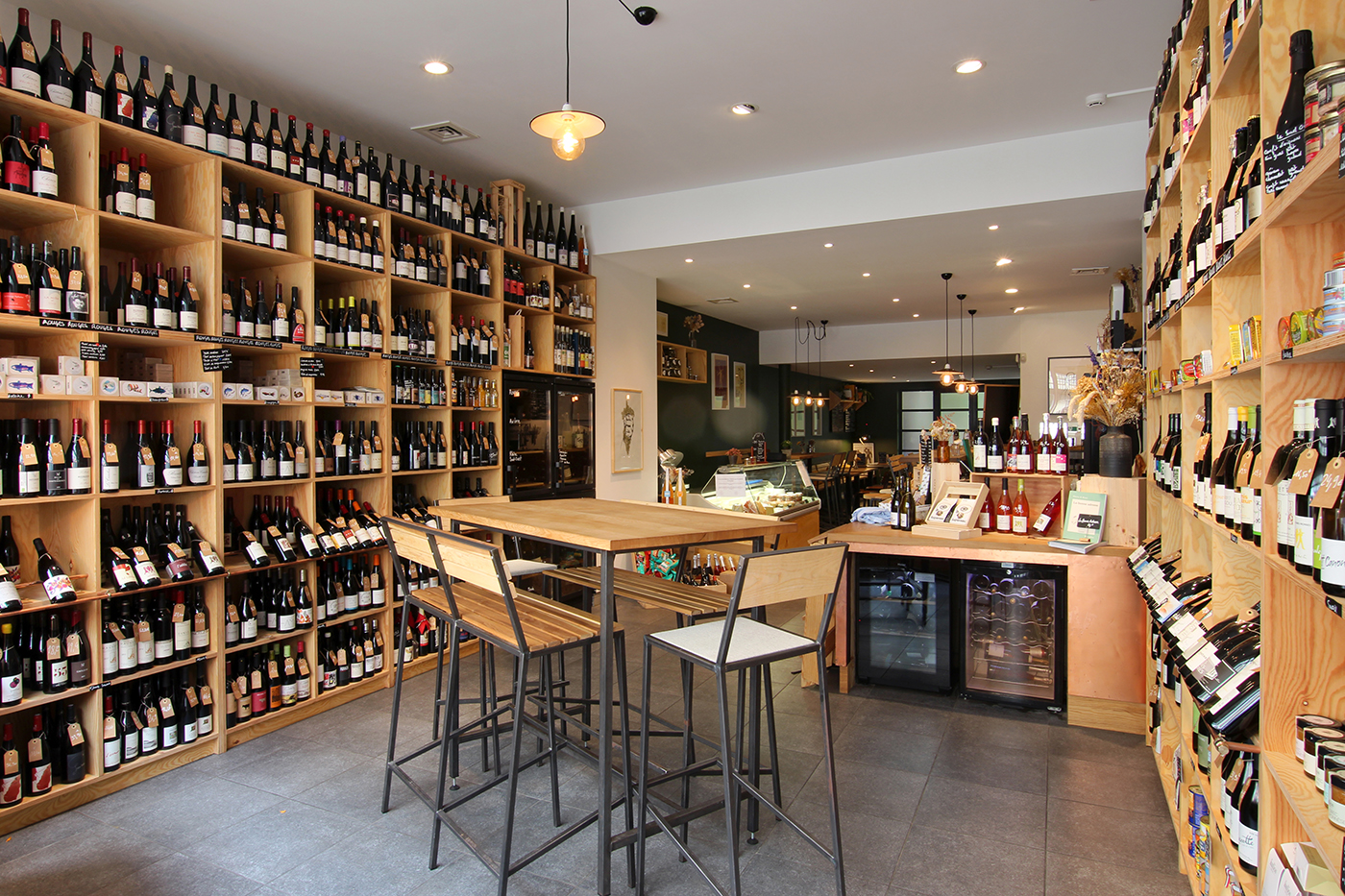 167A CH. DE WAVRE, 1050 BRUXELLES
02 512 98 30 – WEBSITE
OPEN FROM TUESDAY TO SATURDAY FROM noon TO 11PM
wine by the glass: 4€-9€ / to eat: 3,50€ – 17€
When Titulus opened in Brussels in September 2011, it was clearly a pioneer for importing and distributing natural wines. It was also from the start the perfect place to enjoy a glass of wine, along with delicious food carefully picked out by Baptiste, Vivien and Philippe, the three passionate founders, who've always put quality first. On the wineshop side, you'll find bottles at every price, starting by the "Têtes" series (8,90€ the bottle), produced by the founders themselves since 2013, when they took over the vines from Domaine des Baigneux in their native region of Tourraine.
Since then, they've been producing their own red, white, rosé and natural sparkling wine, so as to master every single side of this complex craftsmanship. Besides the "Tête Red" and "Tête Blanche", two of our favorites, you'll also find over 350 references, which you can either buy to take away or drink on the spot for a fixed extra of 8 euros. But you won't come to Titulus just to drink. The three friends have partnered with the best providers to make sure their food list would be just as qualitative as their wine list : cheeses from Julien Hazard, bread from Hopla Geiss, cold cuts and meet pies from Alimentation or daily homemade ceviche. Every week, they also serve a special – chicken stew, confit duck leg or braised beef with bearnaise to name a few – put in a jar by a chef in Anjou then served along with crudités from Färm and fresh bread. During the season, you'll also find fresh oysters at Titulus every single Thursday. Definitely our go-to place for a drink with friends or to find the perfect bottle for an extraordinary dinner.