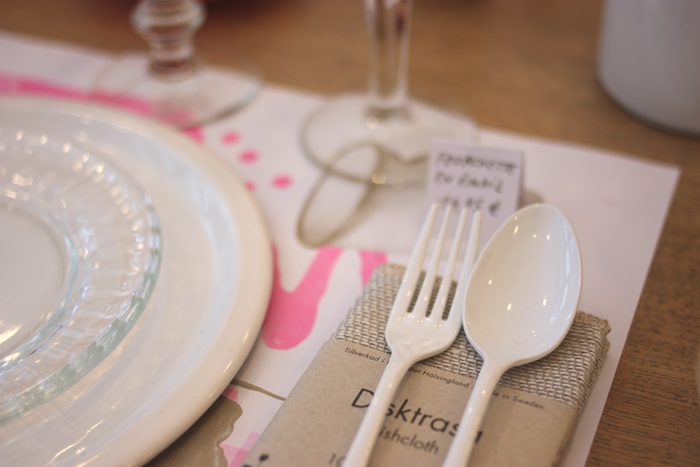 57 RUE DE FLANDRE, 1000 BRUXELLES
TEL: 02 513 57 77 – SITE WEB
OUVERT LE LUNDI DE 12h à 18H30
ET DU MARDI AU SAMEDI DE 11h à 18h30
We discovered Pimpinelle when it opened, a year ago. For us it was love at first sight, typically the type of projects that we could see ourselves in.
And then, it was also the occasion to meet first Aline, then her boyfriend Pierre-Philippe.
Together, they created something beautiful. As a graphic designer, he took charge of the graphic identity of the place. Aline, architect, made the place what it is today. Every little detail has been thought of and every object has been scrupulously chosen.
Pimpinelle (an aromatic herb close to the anise) is a concept store around the art of cooking.
Three parts to this concept : a beautiful store (selling china, utensils, books, fine grocery products), a cooking class, and a tearoom. The tearoom has just been remade and is now bigger and brighter.
Aline cooks pastries every morning and serves them with a lot of different teas. Here we had a pear and almond crumble which was delicious.