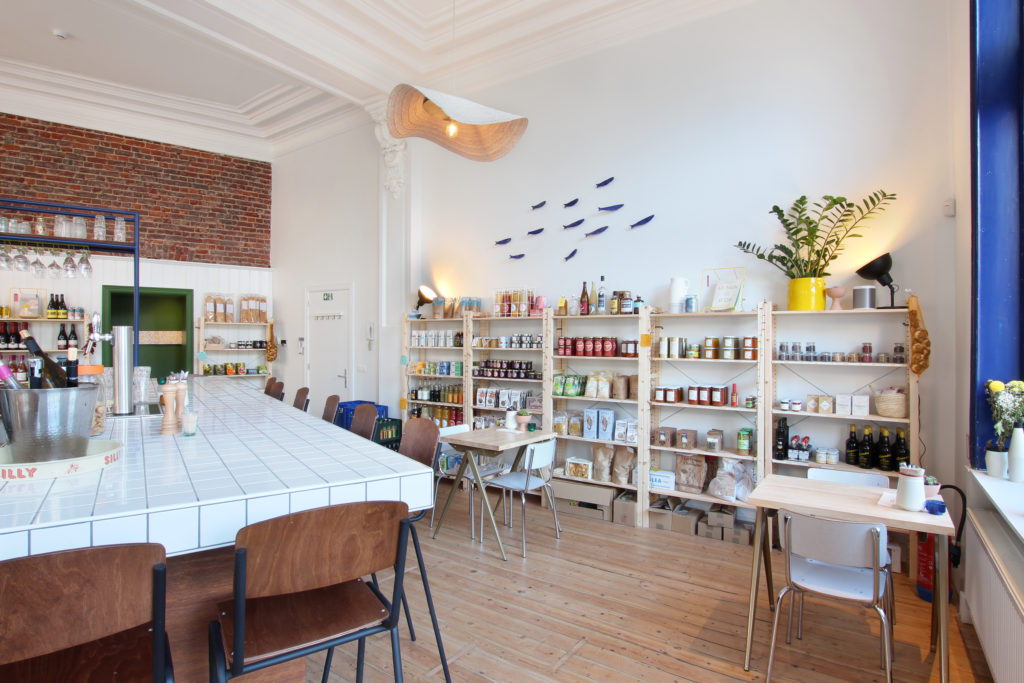 Thursday 29/09 til Sunday 02/10
in several bars & restaurants in Brussels
You must have heard about it. It's all over the news and it's the one thing every single person talks about: winter is here, and the rise of energy costs won't be easy on anyone.
After the covid, the multiple lockdowns, shortage of staff and the inflation, the restaurant business is suffering again. So to raise their voice – but most importantly, to do in a good spirit – the pair Pia (Petit Mercado) and Pierre (Liesse) thought of a rather creative event, and decided to bring a few of their friends on board with them.
For a long weekend, from the 29th of September until the 2 of October, a few of our favorite restaurants will turn off both gas and electricity, and light their candles. Flame-cooked meals, candlelit tables, cocktails and wine in the dark – each restaurant participating will make the most out of the darkness to give you a fun and unforgettable experience. "Brussels in the Dark" is born.
Find all the information below 👇
Liesse
Banquet friday 30/09 and saturday 01/10 in the evening. Apéro as of 6pm, banquet at 8pm.
Menu: tartar, smashed potatoes and a big old-fashioned salad, Belgian style (veggie alternative possible on request). All of this comes with hand-pulled beer, including a lager from Brasserie de La Mule.
Bookings via private messages here.
Le Petit Mercado
Saturday 01/10 at noon.
Gros Petit Déjeuner (brunch), no cooking, shutters closed, by candlelight.
Bookings by phone at 02 428 08 62.
St Kilda
Friday 30/09
Unique menu (60€/person excluding drinks). Vegetarian alternative possible on request.
Bookings here
Le Bain des Dames
Sunday 02/10 as of 6pm.
Plates to share.
Bookings by phone at 02 512 67 26
Racines x Brasserie Surréaliste
Wednesday 28/09 in the evening.
Racines Surrealiste Act II, a unique 6-course menu prepared by Ugo and Francesco from the restaurant Racines, which will take place at the Brasserie Surrealiste, paired with extraordinary beers and natural wines (55€/pers excluding drinks).
Bookings here

Racines
Thursday 29/09 and Friday 30/09 evenings
Candlelit dinners in the restaurant.
Le Dillens
Saturday 01/10 from 6 till 10 pm.
Bookings here
The Modern Alchemist
Saturday 01/10 in the evening.
Cocktails in the dark.
Nabu
Sunday 02/10
Shorter menu, centered around their main suppliers: La Fruitière cheeses, duck rillettes, saithe tartar, small vegetables on the barbecue, natural wines and beers. All in the dark, illuminated by candlelight.
Café Flora
Sunday 02/10 in the evening
Raw and cold land-sea menu for the occasion, live band and magnum of natural wines will be in the spotlight.
Chez ta mère
Thursday 29/09 as of 6pm.
Jeud'huitre in the dark