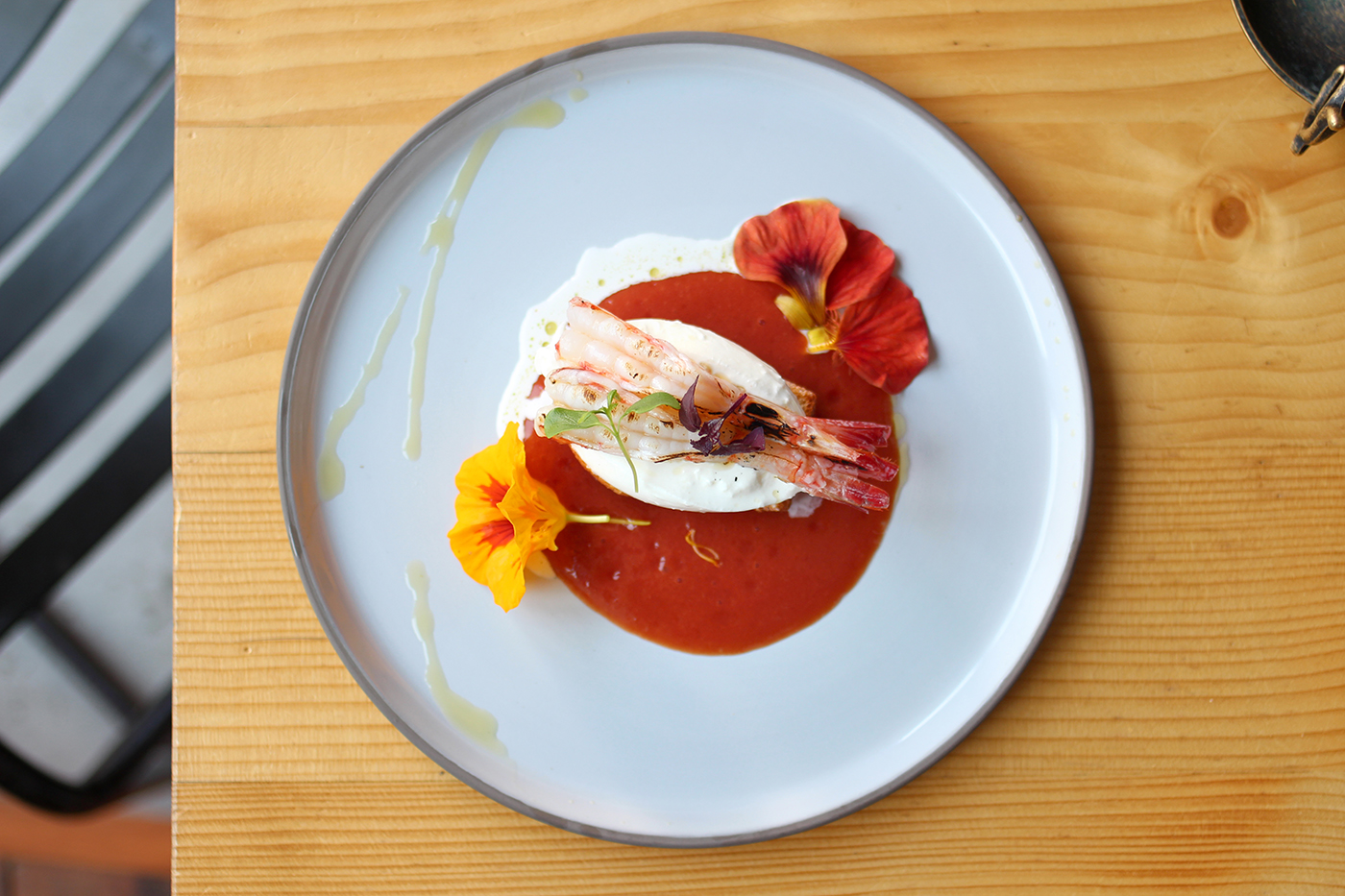 353 CHAUSSEE D'IXELLES, 1050 IXELLES
02 64 29 590 – WEBSITE – delivery
open from thuesday to saturday evening, and friday for lunch
the garden is open for lunch
Racines is the story of Francesco and Ugo, from Florence and the Capri region, friends forever and both passionate about Italian cuisine and produce. Racines is both a fine grocery shop and a restaurant, where musicians come and play for the guests from time to time. But before anything, Racines is a place where you'll always be warmly greeted by Francesco and his chanting Italian accent, and where Ugo's dishes will take you deep into the Mediterranean.
No meat on the menu, but handcrafted products imported straight from Italy, organic and local vegetables, fresh herbs from the garden, and wild fish. From the ground to the plate, every single ingredient has been carefully chosen, and each farmer and artisan treated with respect. It's all these lesser known steps of the food chain that Ugo and Francesco want to put in the spotlight in their restaurant.
On the big black board, only attractive suggestions that Francesco will come and explain straigth to your table. We remember the salted oven cooked ricotta with homemade sun-dried tomatoes, the Crespelle alla Fiorentine – a delicious chickpea flower crepe filled with Buffala mozzarella -, the broad bean and bolletus soup, the oven baked monkfish and the celeriac parmigiana – among others. All amazing dishes that Francesco will pair for you with a great selection of Italian wines.
In the summer, their big garden is perfect for a drink, or to have a long lunch in the sun.
One of our favourite Italians.