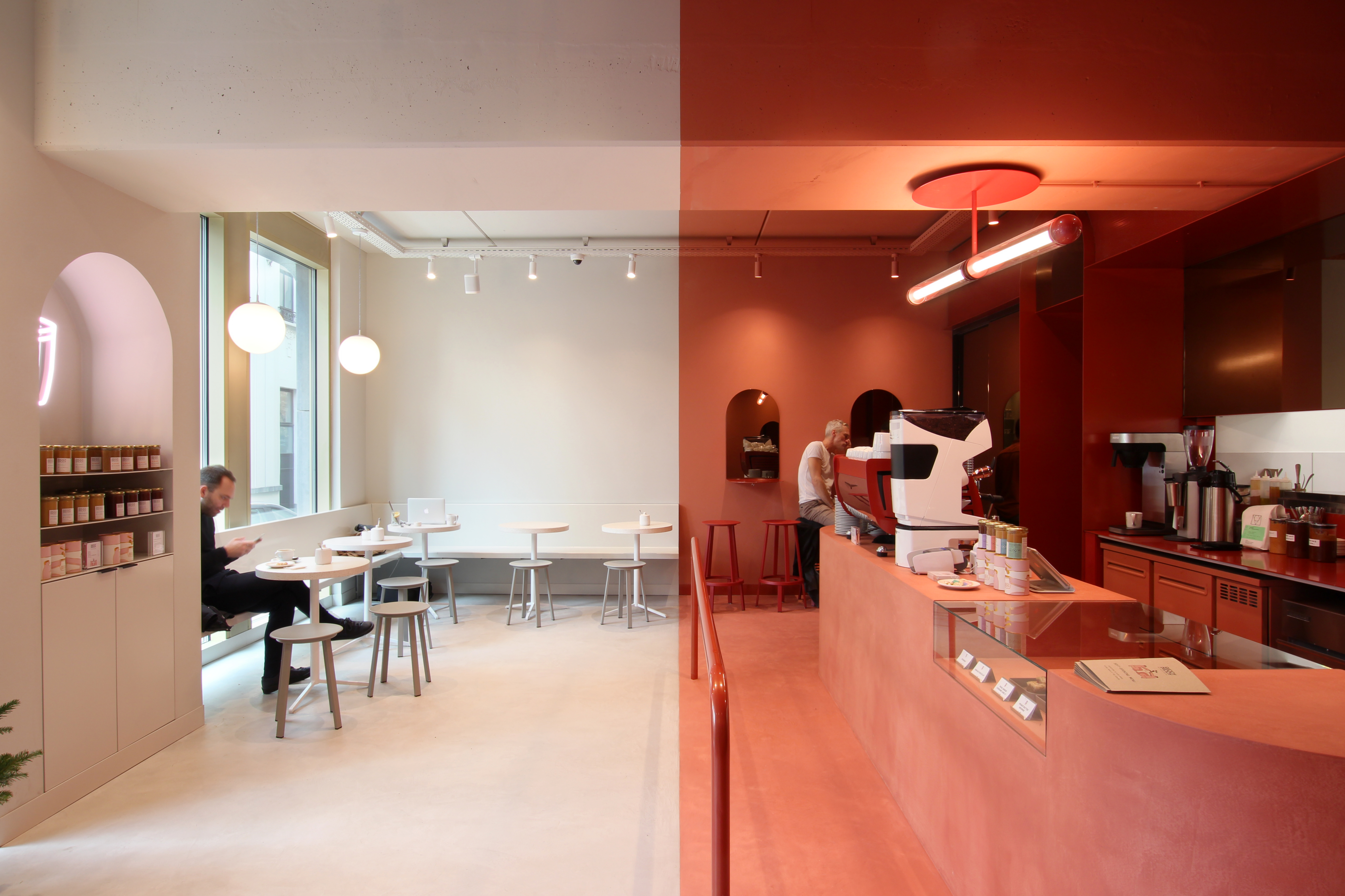 In Brussels, Buddy Buddy has quickly become THE reference in home-made nut butters. But what is a nut butter? If you've known peanut butter since you were a child, you may be less familiar with roasted almond butter or hazelnut and dark chocolate butter. The idea is the same, except that at Buddy Buddy, it's incredibly delicious, super beautiful, and the owners are super friendly. Enough to make any of us a real nut butter addict. The good news? It's available on Frichti and delivered to your door in only 20 minutes. 

What makes Buddy Buddy's nut butters so special?
I think it's the fact that we ourselves have been big nut butters consumers for a long time. We see and eat it every day, all day long, and we have  developed a palate for it. So we choose only the best ingredients, from close geographical origin. For example, for hazelnuts, we take those from Piedmont in Italy – they're simply the most expensive hazelnuts in the world. The quality of the ingredients is very important to us. 
We also roast our nuts ourselves, in our workshop in Anderlecht, which guarantees a better freshness and a better quality control. And there is very little time between the roasting stage and the bottling stage. It's a bit similar to specialty coffee, where we grind it right away to maintain maximum freshness and flavor.
How did you manage to create such a cool brand?
For the name, it's true that we started with Buddy Buddy which is not necessarily a classic name for a nut butter. Often there will be the word "nut" in the name, for example. We wanted something a little more fun, and not necessarily something that you would expect. Buddy Buddy is something that evokes something cool, it means "friend friend" in French.
For the visual identity, we worked with an agency from Mexico City called Futura – they have a very international and avant-garde approach to design and packaging -, and I think it brings a touch of freshness that makes us stand out among the other products.
And then having our own coffee bar where we share our love for nut butter and our love for specialty coffee. People can come experience the brand in our space, have a drink, see our products, ask us questions.
What are the next projects for Buddy Buddy?
We just launched the Moka praline, a nut butter hazelnut-chocolate-coffee, in partnership with the roaster Deep, located in Marseilles. This kind of small collaboration is already keeping us quite busy. We also have another product that we would like to launch, related to nut butters of course, but we can't say more for the moment. We will communicate about it very soon.