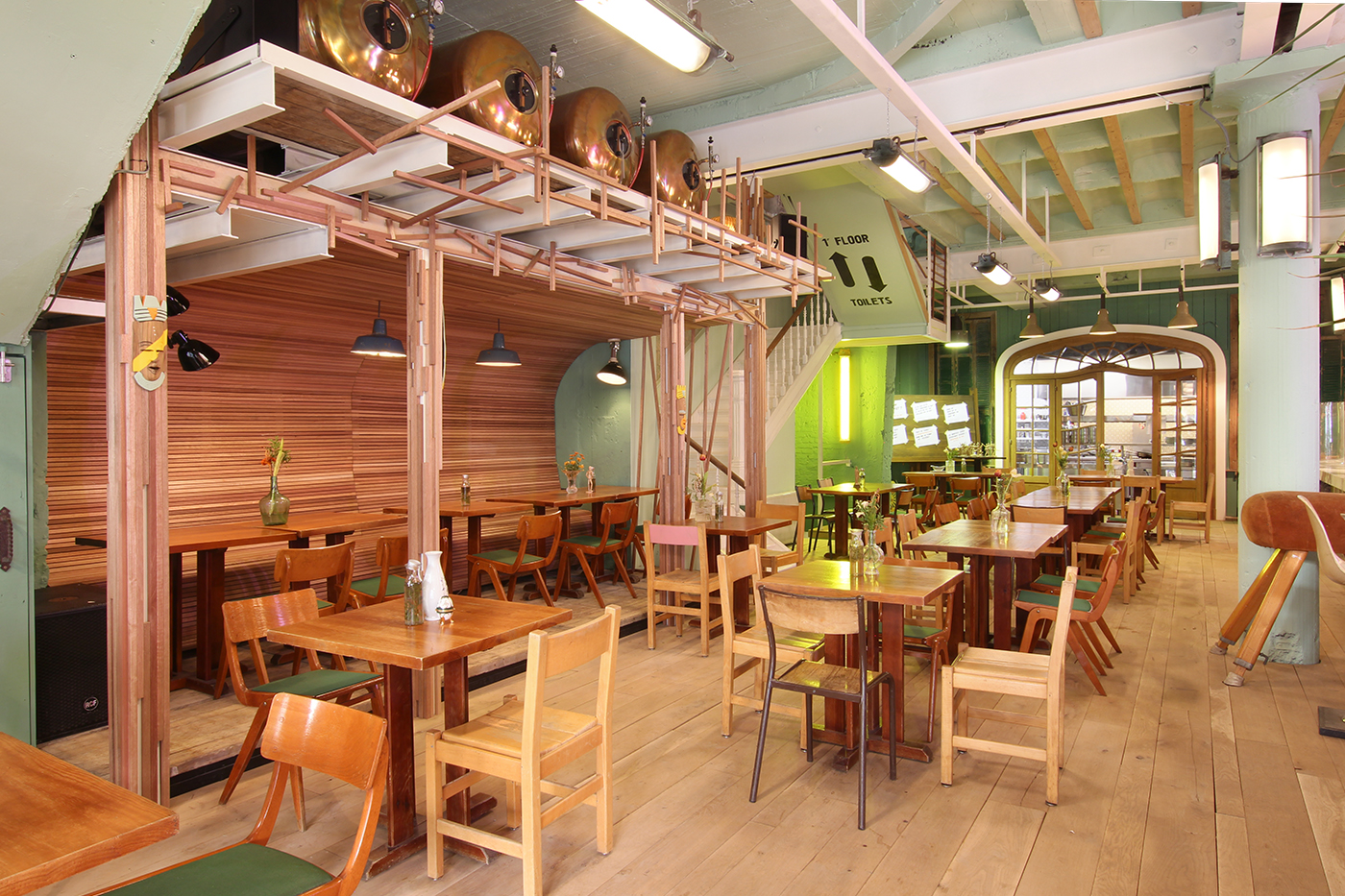 25 Rue Henri Maus, 1000 Bruxelles
open from thursday to monday from 11am to 1am
baos : 4,50€ – 6,50€
sides : 2,90€ – 4,10€
One thing we particularly like doing is to follow the footsteps of chef-entrepreneurs, whose work we've fallen in love with. People we loved and remember so clearly we'd never miss out on their next adventures.
Polo with Ötap, then with Grain and Rebel. Roxane and Agathe, with their series of Knees to Chin. Saskia and Marine, from Place Brugmann to Les Terres d'Ici. Arnaud, Jim and Alexis, with Takumi, La Meute, then La Famille. Georges, with C'Chicounou, My Tannour and now Knafe and Kafe (more on that soon).
A list seriously worth keeping an eye on.
After the Crab Club, we followed Yoth Ondara on his latest project, opened as a duo with Cédric Gérard (Café des Halles and already Bobbi Market and Bobbi micro-brewery). Unfortunately for them, their official opening was scheduled two days after the beginning of the confinement. Lucky for us, we were just in time to try their new place, and prepare this article to publish as soon as they would reopen.
Bobbi Bao is a bar – a real bar first, but also a Bao Bar. Not the other way around, and that's important. We come here for drinks – Bobbi beer from their microbrewery, cocktails (by Pascal from Café Flora) or natural wines -, watch stand-ups (soon), listen to vinyl records (already), and enjoy baos to accompany our drinks. While we do all of the above, we fall for the DNA of the duo; the inspired and the inspiring entrepreneur. The result of their collaboration is a warm and eclectic bar, a meeting place with a real soul – on the side of the Stock Exchange where wouldn't have expected such kind of opening, to be completely honest.
The baos are the holy grail, the reason alone to make the journey there. Available in world-food style – black pudding with apple compote (5,50), meatballs with tomato sauce (4,90€) – or Crab Club all the way – crunchy pork chest with lacquered octopus (6,50€), the joy of eating them is just extreme. Our little favorite was the vegetarian shiitake bao, served with grilled tofu and caramelized soy sauce (4,50€).
They opened – or reopened, we're starting to get a bit lost – this Monday. Go for it.
Support them, and treat yourself. You won't be disappointed.