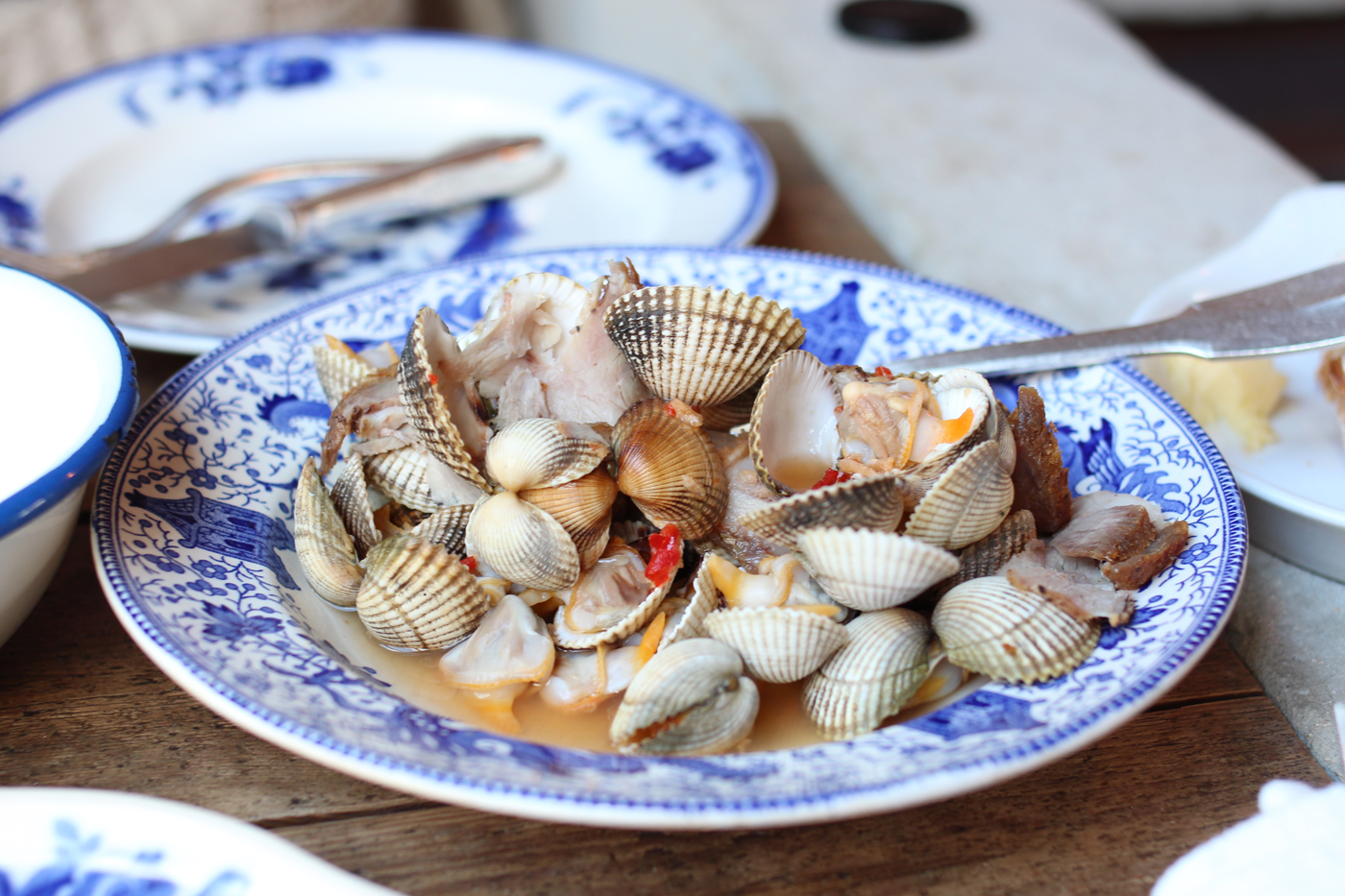 7 CHAUSSéE DE WATERLOO, 1060 Saint-Gilles
0472 55 46 95 – SITE WEB
OUVERT DU MARDI AU VENDREDI MIDI ET SOIR
LE SAMEDI, LUNDI et mercredi UNIQUEMENT LE SOIR
mains : 14-25€
Forget what the name says, it's mainly for the octopus that we make our way into Crab Club. The huge lacquered tentacles paired with roasted pig belly and fresh figs have made the reputation of the place alone. But we couldn't miss out on the rest of the menu either.
We come here to enjoy a feast of fresh seafood and shellfish, which we'll share among the table. Every single time, our table is filled with clams, cuttlefish, razor clams, crab, and even sometimes, a delicious piece of Aubrac beef. Already renowned for the creation of Café des Spores in 2004, and for its dried-mushroom brand Supersec, Philippe Emanuelli teamed up with Yoth Ondara this time, a chef from Nîmes with Thai origins who started in Wine Bar du Sablon, to create a place fully dedicated to products from the sea. Not to forget either, the collaboration of Frederic Nicolay, famous serial restaurant and bar creator, who we owe a lot of fantastic venues to already. Philippe, originally from Brittany, already had the project in mind for a while. Since 2015, he's been preparing fish and shellfish with his partner Yoth in a tasty yet very accessible way. Quality produce is simply the base of their menu, which changes daily depending on the catch. The two chefs favour oven baked whole fishes, spicy seasonings and land-sea combinations, such as their famous octopus and pig, or the delicious clams with fish sauce and pig (14€) we had the last time we came. Our latest crush : a dish of cuttlefish marinated in yuzu with shiso leaves (16€), perfectly tender and full of flavours.