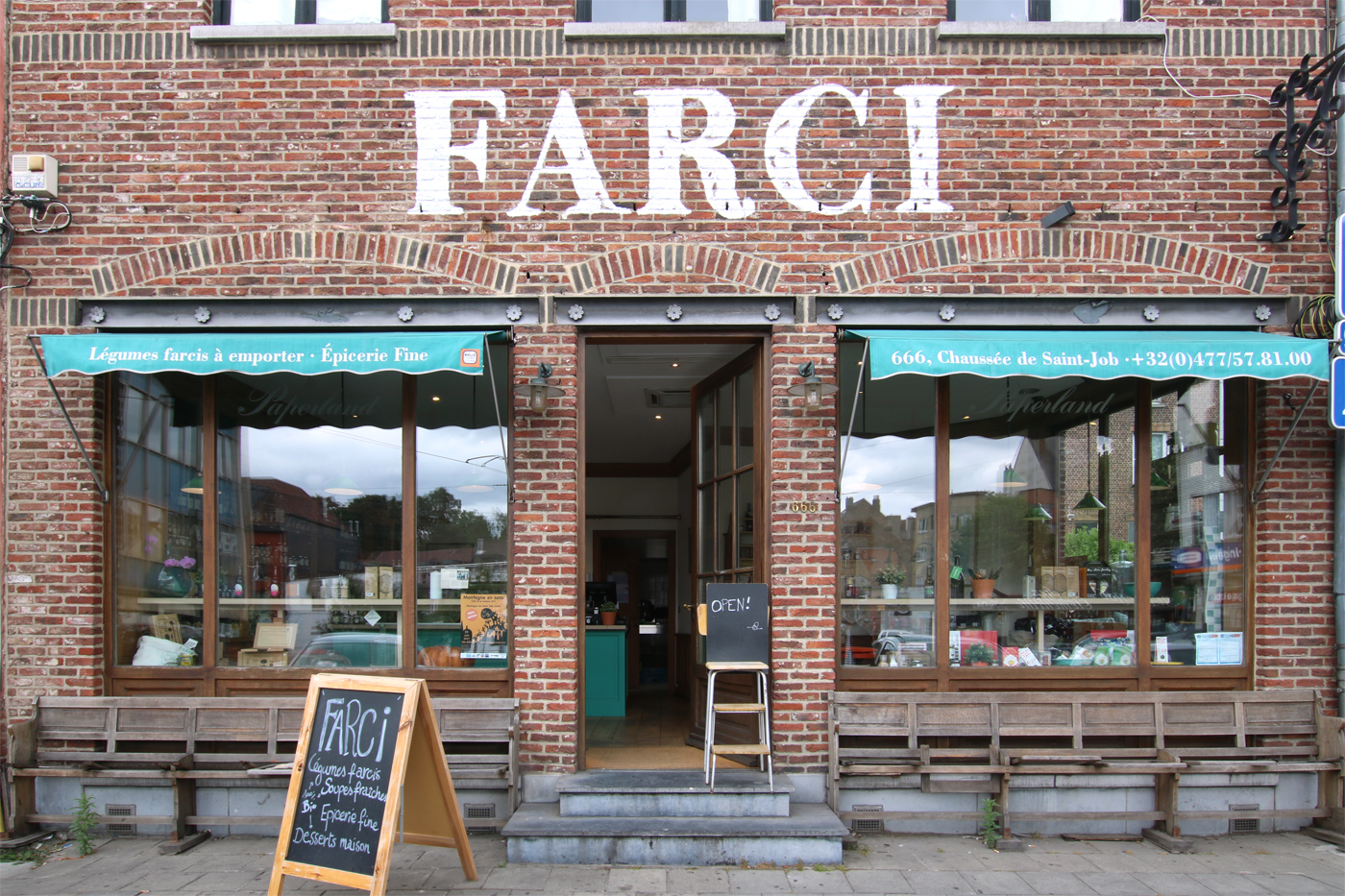 666 CHAUSSéE DE SAINT-JOB, 1180 UCCLE
0477 57 81 00 – WEBSITE – delivery
OPEN EVERY DAY EXCEPT TUESDAY FROM 10AM TO 7PM
LUNCH : 13€
Like in many recent venues we love, the founder of Farci wasn't initially supposed to end up working in a kitchen. After a few years as a lawyer and a few more as a recruiter, Farci brought Tiffany back to her roots, passionate as she was for food since she was a child.
Curious by nature, she got most of her cooking knowledge during her recent experience at Les Filles, even though her time was rather spent managing the teams than in the kitchen itself. In April 2016, she opened Farci with a clear concept and idea in mind : to serve organic and seasonal stuffed vegetables to her customers, while remaining 100% independent. It's therefore not a place where you'll enjoy a meal on the premises, except for a few stools by the window where the occasional passers by take a seat for a quick lunch. Farci is rather a take-out counter, where customers queue to take creative and delicious stuffed veggies home with them. Among the classics you'll regularly see on the menu, the ͞Cot Cot Fennel͟, fennel stuffed with chicken and lemon, the ͞Fresh Beat͟, beetroot stuffed with feta and mint, and the ͞Ichicken͟, an onion stuffed with chicken and apple. You can buy the stuffed veggies individually by weight, or go for the three specials of the lunch menu (13€). Located in an old stationary shop, Tiffany has kept all of the beautiful wooden shelving in their original state, and now uses them to store all of her fine grocery store products. We love her simple yet tasty and generous cooking, which reminds us of the family dinners we use to have just a few years back.