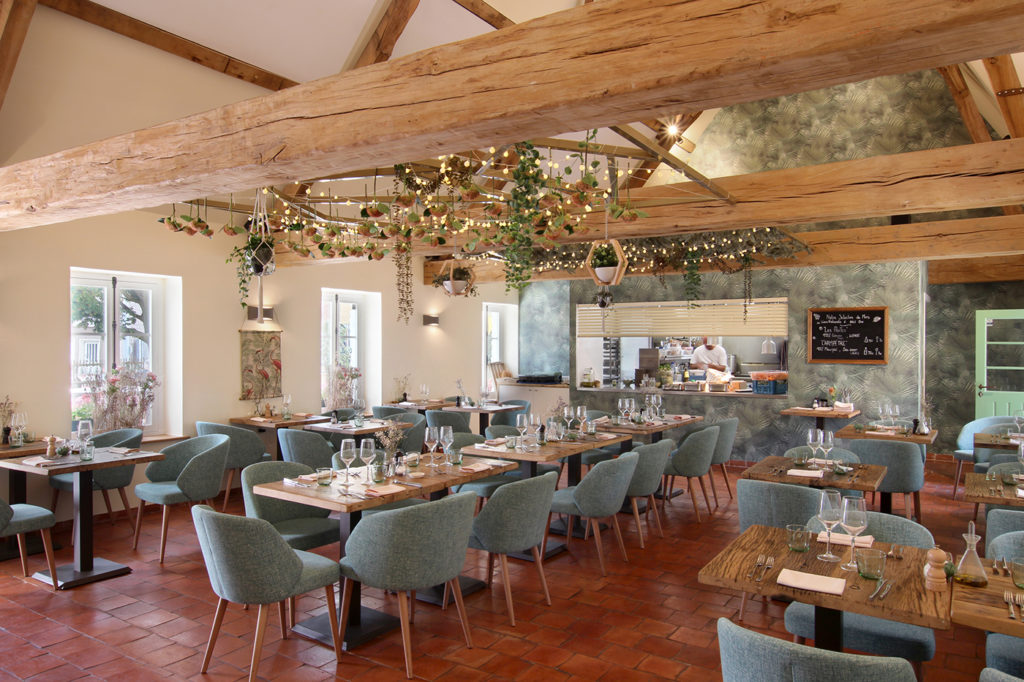 1 parvis saint-pierre, 1150 woluwe-saint-pierre
02 850 40 57 – site web
tuesday, from 6:30pm to 10:30pm
from wednesday to friday, from 12pm to 2pm & from 6:30pm to 10:30pm
saturday, from 12pm to 10:30pm
mains: 19,50€ – 29,50€
3-course lunch: 27,50€
Before opening their restaurant, Sarah and her husband Jérémy were farmers, before anything. And it's precisely that farming spirit that determined all the key steps when building this second project. About seven years ago, they started with a small organic farm of 1 hectare, and an adjoining shop in Wezembeek-Oppem. Jérémy would take care of the field, and Sarah of the shop. Little by little, their project started to grow, in the same organic way their crops would.
Today, their farm is over 8 hectares big, still 100% organic, taking part in sustainable agriculture, both for people and the environment. And then about a year ago, L'Auberge des Maieurs' renovation came to an end. This heritage-listed building had been caught in a fire and its extensive renovation had taken over five years. Sarah and Jérémy responded for the call for projects and won, becoming the first certified organic restaurant in Brussels. But though they only offer organic produce – from vegetables to Cognac – their "farm to table" vision goes much further. In the Summer months, over 90% of the vegetables served in the restaurant come from their own farm. The chef Dimitri, after working in a gourmet restaurant for 14 years, was happy to join the project and the challenge: each month, he creates a menu based on the harvest calendar. His dishes are fresh and colorful, but also full of surprises. With its big garden at the front and its boutique at the back, l'Auberge des Maieurs is the perfect place for an extended lunch, enjoying beautiful and creative dishes – always made with local and seasonal ingredients of course.