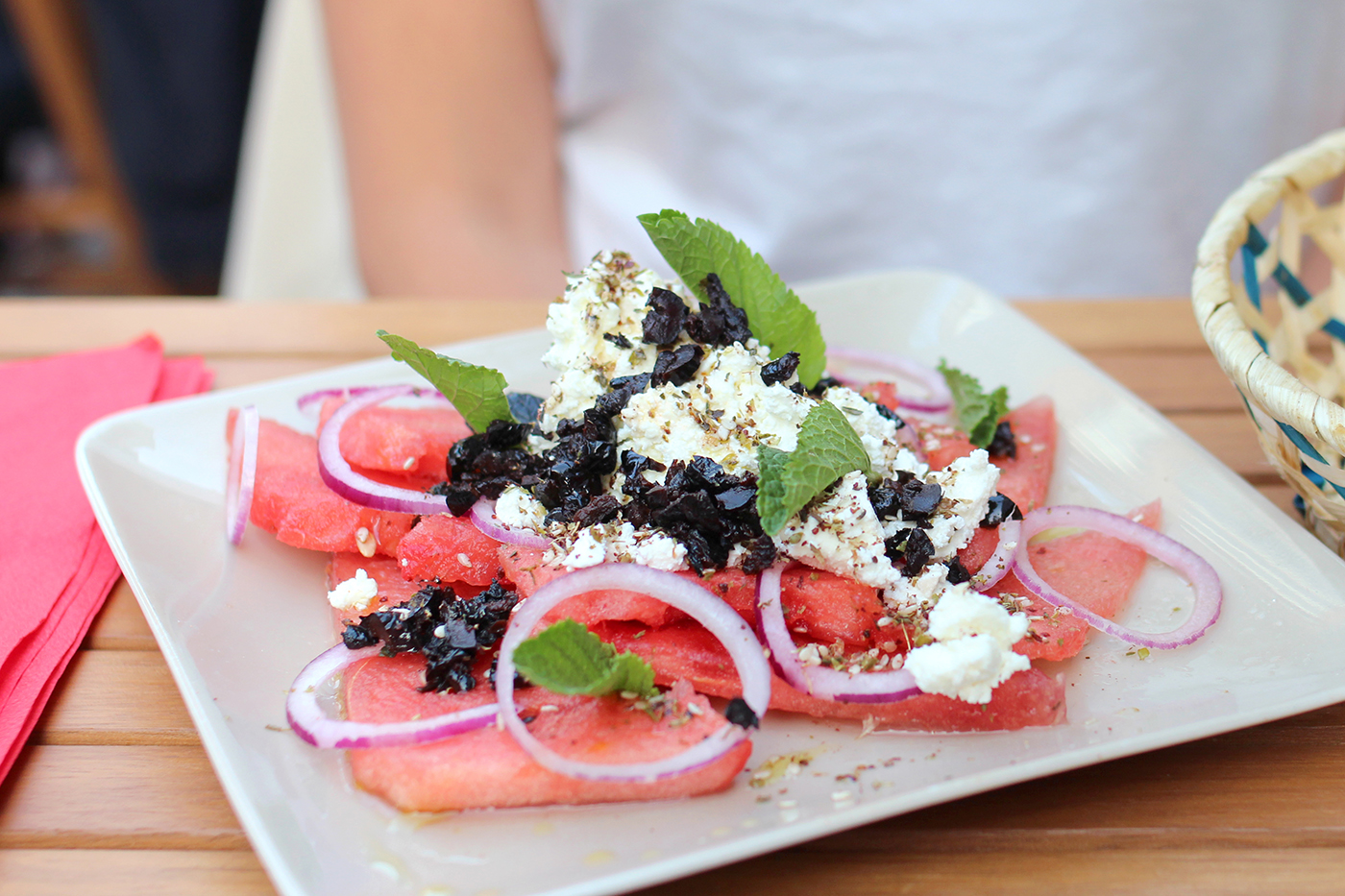 500g of watermelon without the skin,
cut into triangles
10 pitted black olives
coarsely chopped
½ chilli, green or red
100g of feta cheese
¼ chopped red onion
thinly sliced
15 fresh mint leaves
1 lime
olive oil
zaatar
black pepper
fleur de sel
Cut the watermelon into slices in the shape of triangles. Coarsely chop the black olives. Finely chop the chilli pepper. Crumble the feta cheese with your fingers. Cut the red onion into thin rings, with a mandolin if possible.
In a small bowl, prepare the dressing with the juice of the lime, olive oil, zaatar, minced fresh chilli pepper, a little salt and black pepper.
Assemble all the elements starting with the watermelon quarters, the red onion rings, the feta cheese, the olives and then the fresh mint leaves. Drizzle generously with vinaigrette.