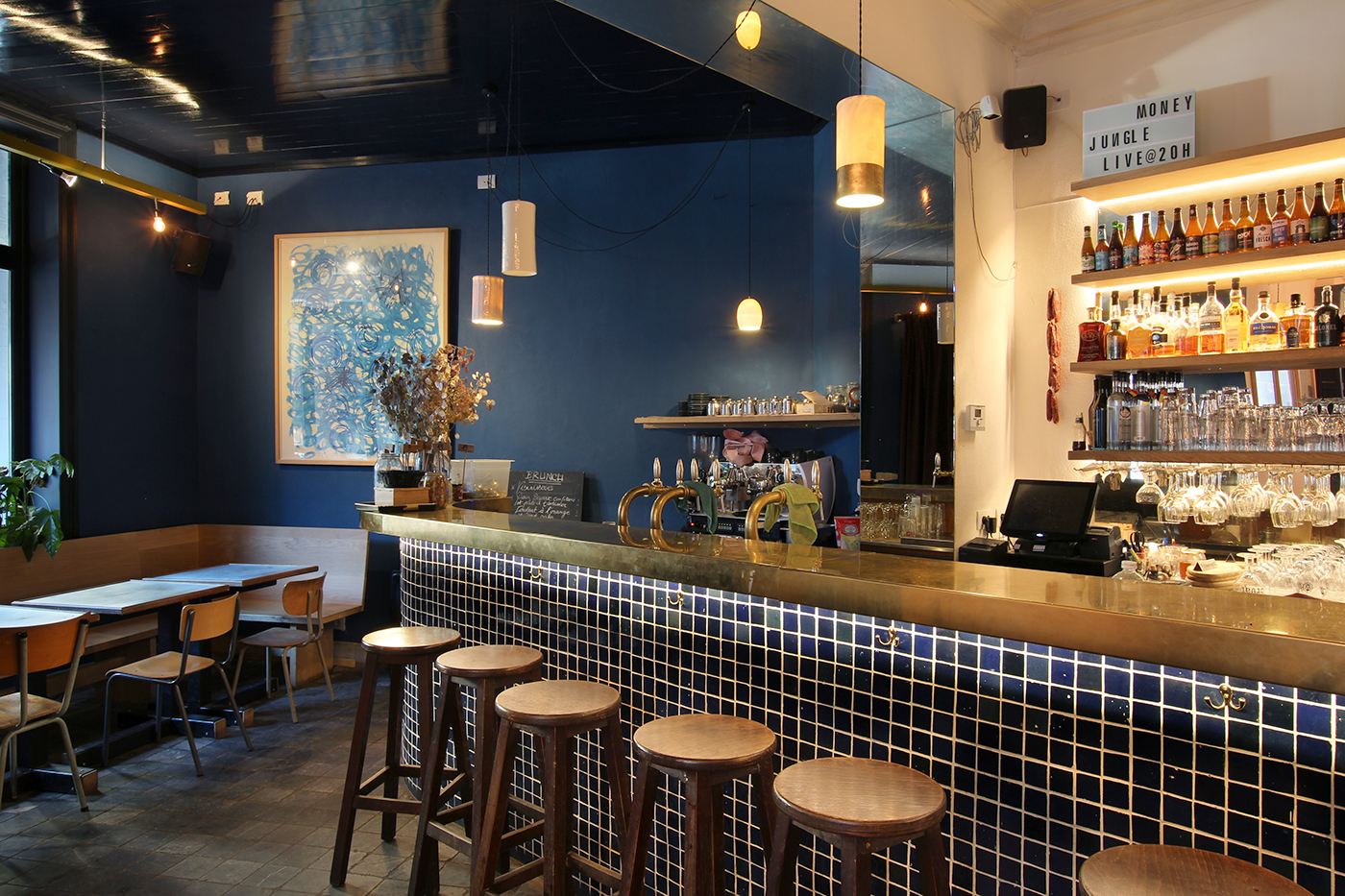 60 rue des minimes, 1000 Bruxelles
02 355 37 11 – SITE WEB
ouvert du mardi au dimanche de midi à 1h du matin,
le vendredi et le samedi, jusqu'à 2h du matin
lunch : de 10 à 18€
We already used to stop by for an espresso served with a Carambar candybar, back when it was still the restaurant L'Arrière Pays. It was simply hard not to: the terrace on the little paved square seemed to be calling out to us, asking us to have a seat either in the sun or in the shade from the huge tree right in its center. Since it became Café des Minimes, the little square has become a destination by itself.
We meet friends for a hearty, seasonal and delicious lunch, prepared by the chef Régis (ex cook from Tero and Kitchen 151). We tried the sweet potato waffle with a soft boiled egg, Brussels Shiitake and lemon whipped cream (15€), and the slow-cooked chicken supreme with braised chicory and baked apple (16€). Everything was just so, so good. And for smaller cravings, or lower budgets, they also have a "tartine" and a soup, by themselves or combined, for just 10€. In the evenings, things get real serious as the lunch menu is replaced by a tapas list, paired with delicious homemade cocktails (from 7 to 10,50€) and natural wines. Whether it's for the food or the drinks, the intention here is to work with local and small producers. A great example is the Spritz des Minimes (7€), reworked with red vermouth from Biercée. Every week, there is a jazz concert on Wednesdays, a dj set to dance to on Fridays, and a rock concert on Sundays. Once a month, be sure to book your seat for comedy club night on Tuesday, and for a four-hands dinner with a guest chef on Monday. No wonder that you'll find exactly what you're looking for the rest of the time as well; just pick between coffee, tapas, lunch, cocktails or excellent local craft beers. And have it all on the sunny little paved square of course.