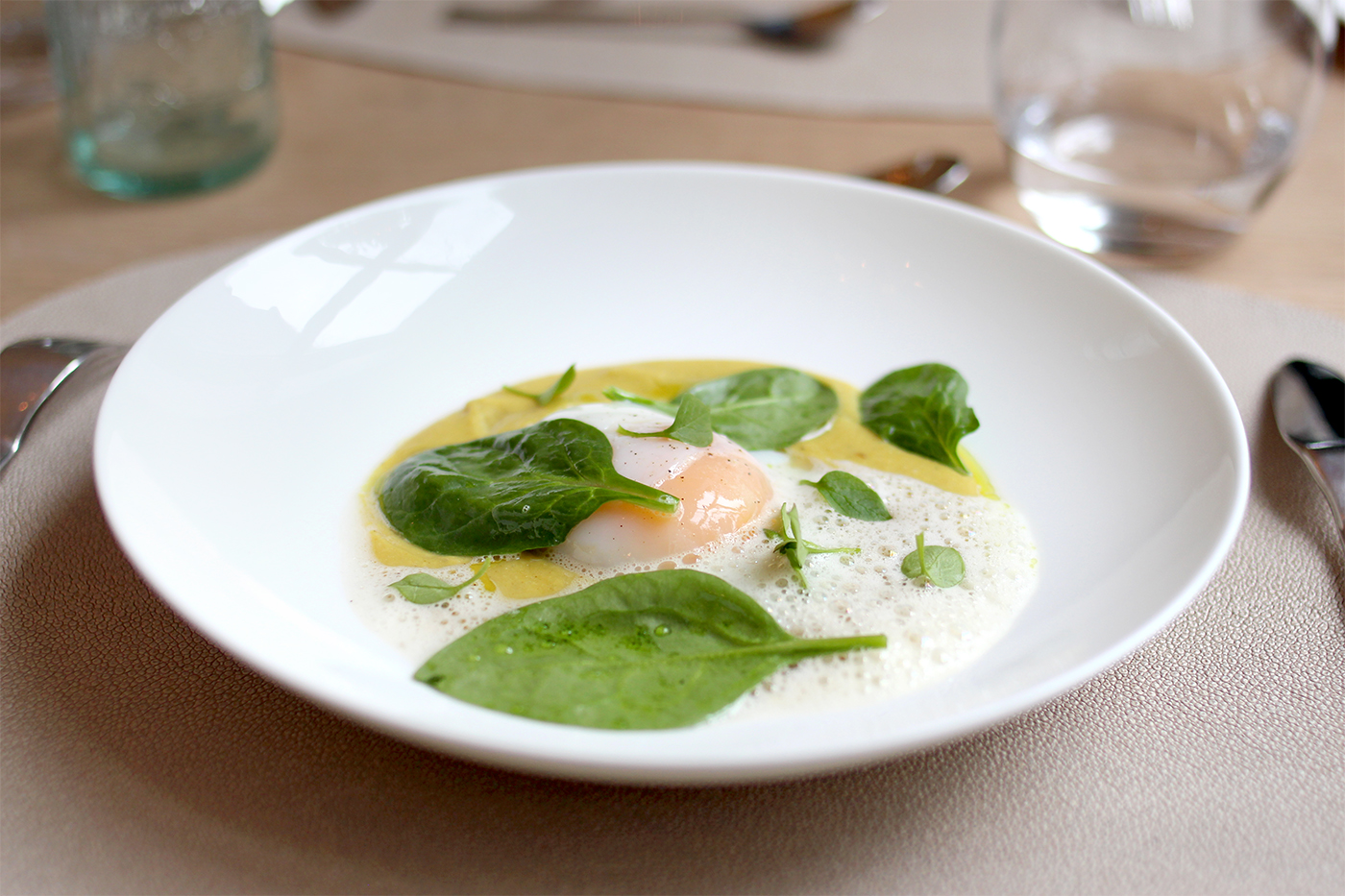 173 avenue louise, 1000 Bruxelles
02 374 54 50 – SITE WEB
open for lunch and diner, from thuesday to friday
saturday from 7pm to 11pm
3 course menu : 39€
When coming across the name 65 Degrés, you could easily guess the reference to a "perfect egg". What's harder to guess however, is the wonderful social inclusion project behind this unique restaurant. The chef Nicolas Titeux and his manager Massimo Pellegrino are daily helped by a team of six people, all carrying a mental handicap: trisomy 21 or autism.
Inspired by the restaurant Le Reflet in Nantes, the 65 Degrés' four owners made it their mission to form and socially include these handicapped young adults by bringing them to the forefront of a true gastronomic experience. In the kitchen, the chef prepares a refined three-course lunch menu (39€), always including a perfect egg in the starters, with a recipe changing each week. Massimo guides the rest of the team as they tend to the tables like pros, always with the brightest of smiles. Never have we had such sincere waiters, were our plates put on the table with such care or our feedback received with such attention. The lunch itself is a brilliant success from beginning to end, with a delicious perfect egg served with coral lentil mousse and mild curry, and a scallop carpaccio with lemon cream, smoked ricotta and watercress, light as air. As we eat, laughter can be heard bursting from the kitchen, but as soon as any team member steps out, it's all about seriousness and professionalism again. Marie-Sophie, clearly the leader of the gang, intrigued by our photo gear, asks us to take a photo of her as well. No sooner said than done. We leave the restaurant with a smile on our faces, feeling extremely privileged after these two hours out of time. One thing's for sure, a lunch at 65 Degrés will not leave you feeling the same.