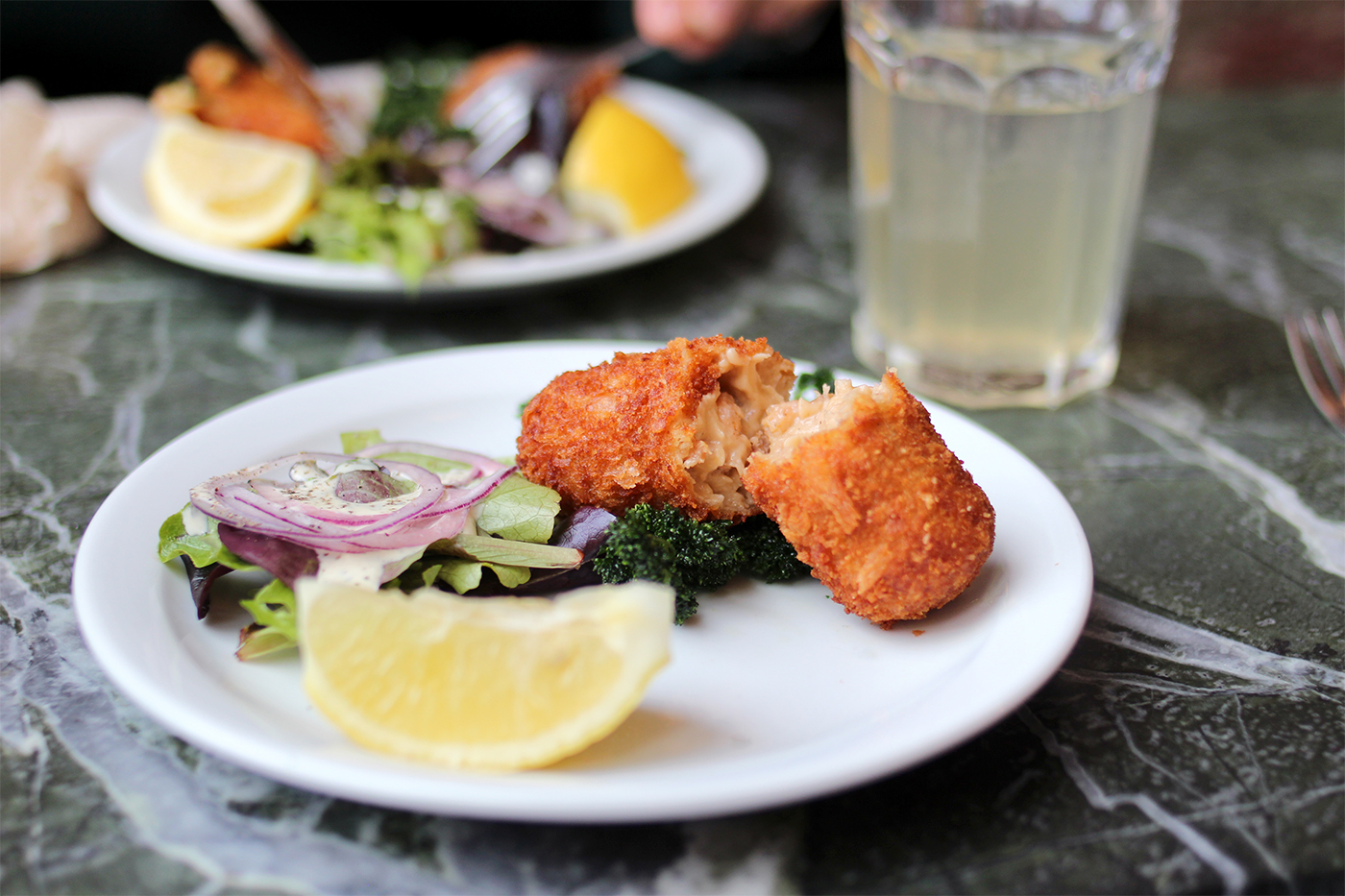 27 rue de Tamines, 1060 saint-gilles
02 771 91 08 – SITE WEB
on monday from 6pm to 10pm
from tuesday to friday from 11:30am to 3pm, and from 6pm to 10pm
on saturday from 11:30am to 10pm
shrimp croquette: 7,50€
Bringing a contemporary twist to Brussels' most loved street-food icons was the one goal Cédric set himself to when opening Fernand Obb. And though you'll surely spot the word "fricadelle" in big letters on the black menu, this is gastronomy we're talking about, miles away from the fricadelles you might have had in Brussels' most authentic fritkots.
But this is not just about the fricadelle. Next to it on the board, you'll find shrimp croquettes – the exact same ones who've won the award of best shrimp croquettes in Brussels just a few months ago -, cheese croquettes, "américain", all sorts of burgers, and even some home-smoked Scottish salmon served with its pistolet (11€).Pair the whole thing with some "ouille ouille" spicy sauce, and you'll reach Belgian food heaven. But though the food is great and everything is homemade, Fernand Obb insists on remaining accessible to everyone. The whole concept of the place is to serve authentic food, and to remain authentic to its beloved customers. Here, true old-timers blend in with the younger crowd, with families joining in the weekends. And in the summer, the whole lot sits together in the sunny garden at the back, and enjoy their shrimp croquettes with a glass of white from Tarzan.
Symbolic references from the area have been included everywhere, from the colourful tile painting of a water carrier – Saint-Gilles' symbol -, to the name of the place itself. Obb comes from the old local expression "Ob Bruxelles", formerly used to refer to Saint-Gilles. And Fernand, you might ask? Well it's the name of Cédric's cat, nothing less.