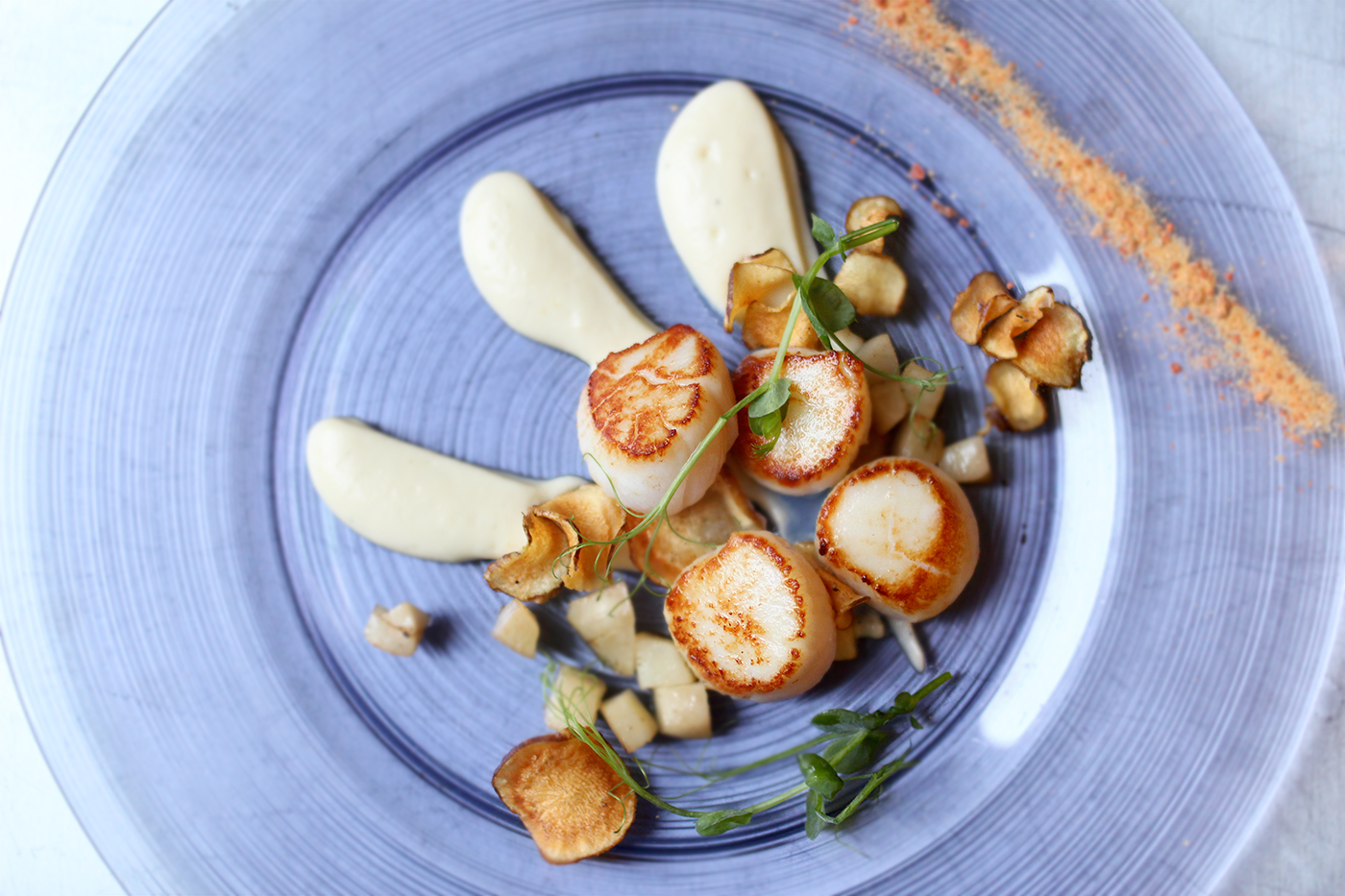 41 avenue adolphe demeur, 1060 saint-gilles
02 537 75 85 – SITE WEB
du mardi au vendredi de midi à 14h30
du mardi au samedi de 19h à 22h
3 services avec 3 verres de vin – 50€
Standing behind the counter, Pierre and Pierre are sipping on huge plates of mussel cappuccino – what's leftover from today's starter of their lunch menu (25€ for two courses and a glass of wine). They hand me a spoon. What's great, says Pierre pointing at the numerous mussels, is that they are just so many of them. Pierre – the chef – tells me that the secret is simply mussel juice, and the right amount of butter. It's a bomb, though his real specialty is the perfect egg, prepared differently according to the season. Next month we'll keep working with mushrooms, but very soon, asparagus will be back on the menu, he says, barely hiding his enthusiasm.

Pierre – the sommelier – has me dive deeper into the word tandem. Friends for over ten years now, Pierre and Pierre share much more than their first name. The idea of Tandem was in fact in their minds much longer before the opening of Rubis, Pierre's wine bar across the street, open over four years ago now. With their chef and sommelier friends from Oki, Inada and Le Coin des artistes, they made just the perfect team to go out to eat, drink, talk, and dream of the restaurant they would a few years later. Just enough time for Pierre to train among the best chefs in the most renowned restaurants – Châlet de la Forêt, Seagrill and l'Auberge du Vieux Puits, just to name a few. What Tandem is really about, is the dialog between food and wine, chef and sommelier. Inspired by Alain Senderens, inventor of the wine pairing concept himself, they invite a bunch of friends each month before the launch of the new menu – other chefs, sommelier or even food critiques – to try and finalize the wine pairings together (50€ for the 3 course menu with pairings). For the past two years, Pierre has been buying hundreds and hundreds of bottles, for a beautiful wine list of around 400 references in total. What's next? Beer pairing probably. The beetroot beer from the Swiss brand "A tue-tête" with their roasted duck was an especially beautiful success.