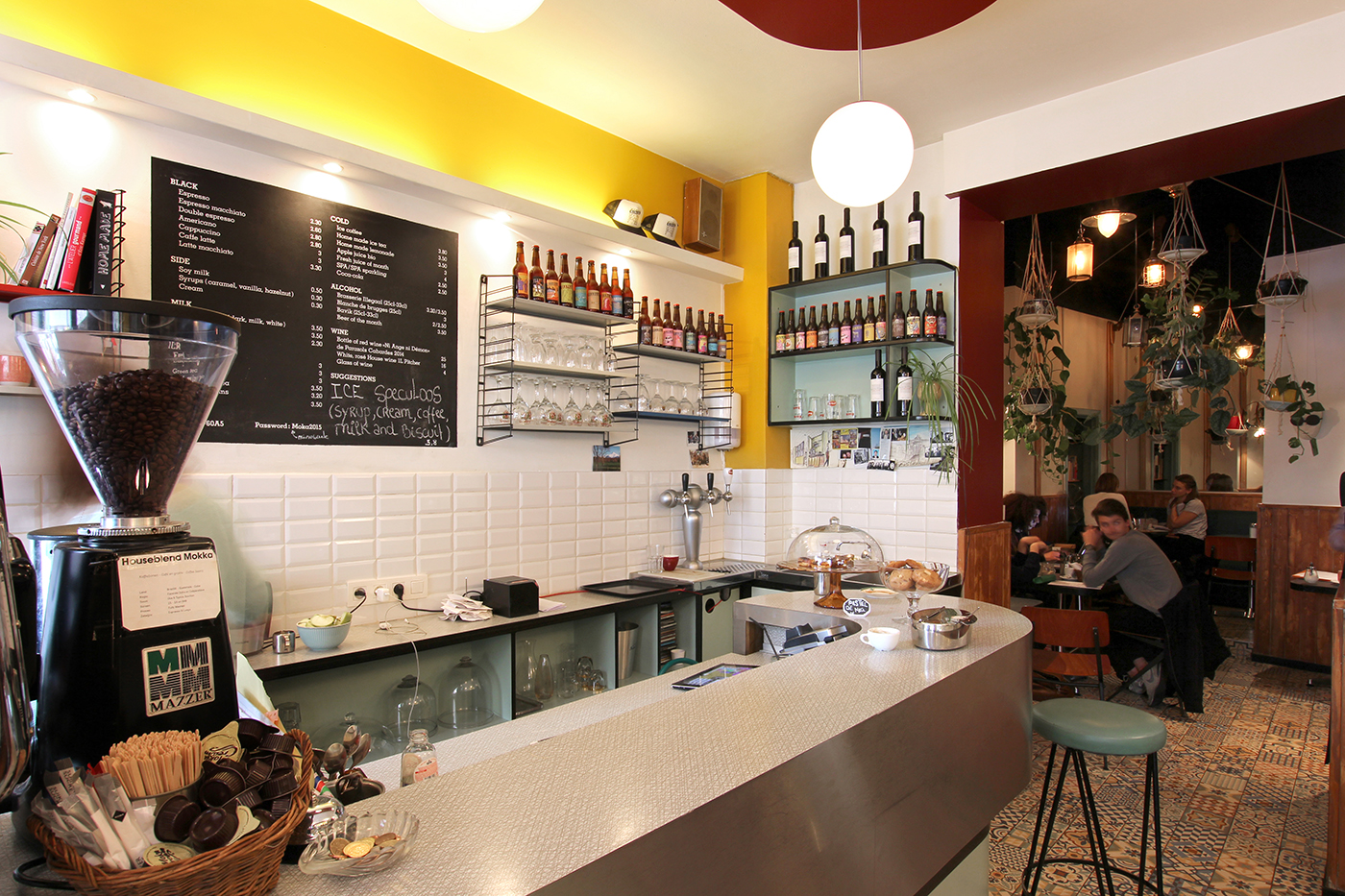 5 RUE DES RICHES CLAIRES, 1000 BRUXELLES
WEBSITE
OPEN FROM TUESDAY TO FRIDAY FROM 8 TO 6PM
saturday from 11 to 6pm
Away from the fuss of Boulevard Anspach, tied in the little paved street of Riches Claires, lies the tiny coffee bar Moka. This neighborhood institution, as big as pocket handkerchief, was taken over in 2015 by Anne-Audrey and her barista friend Fernanda.
Needless to worry therefore about the coffee, the cappuccino foam is still as airy as it gets. On the bar side, the offer has widened a little as Moka now offers beers as well. Their third partner, Axel de Ville, brews his own Belgian beer, which he named Illegal. It's now available on their big black board, along with a couple of other very local ones, side by side with their list of coffees.
If the interior definitely had a little makeover – new tiles behind the kitchen counter, colourful paint on the walls and a little jungle hanging in the back room – the spirit of the place remained the same. The vintage Faema coffee machine, already an icon before Moka was reopened, didn't move a notch. We still order espresso at the counter, on a jazzy sound background, and still sit at their little red tables out in the sun to enjoy our cappuccino.
The girls work with their own blend, a mix from Brazil, Guatemala and Cuba, and prepare homemade pastries daily. One of our best spots downtown.