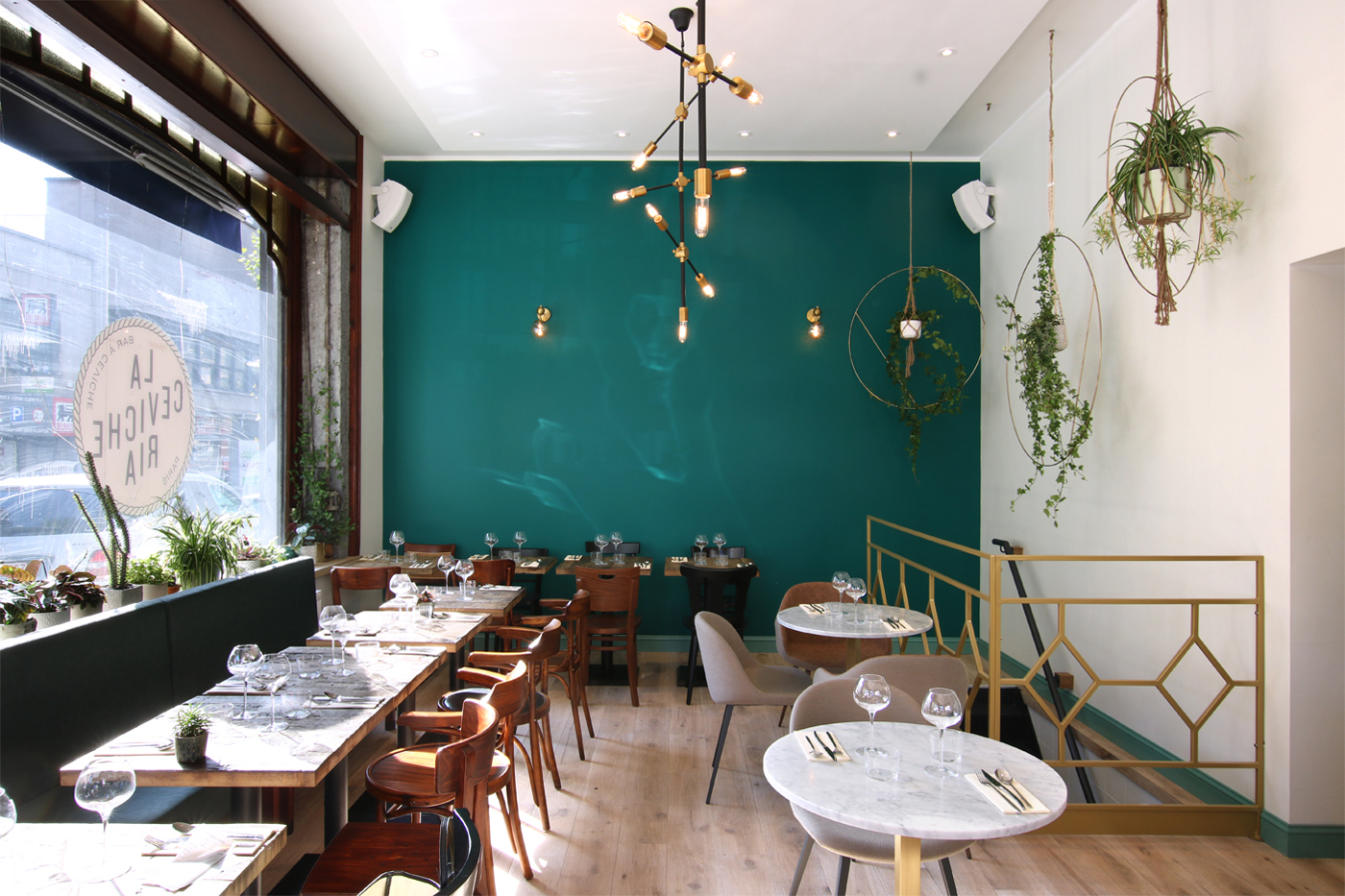 578 chaussée de Waterloo, 1050 Ixelles
WEBSITE – livraison
OPEN from wednesday to aturday from 12 TO 3PM AND FROM 7 TO 11PM
CEVICHE : 14€ – 18€
Already four years have passed since the very first Cevicheria venue opened in Paris, but it's been just a few hours since their latest restaurant opened in Brussels. During this first week, Laura and Fiona, the two founders of the four La Cevicheria restaurants all together, will greet you in person with the rest of their team. On the menu, it's a no brainer : you've come here for Ceviche.
La Cevicheria is thus a mono-product restaurant, inspired to Fiona by her trips to Tel Aviv, Spain and London among others. With her sister Laura, they created a set of fresh, spicy and creative recipes, inspired by the typical Peruvian dish. Though they would not label their cuisine Peruvian, they made it their specialty to interpret in their own ways this one Peruvian recipe.
If you're a Latin America lover, you can't go wrong with the classic sea bream ceviche with leche de tigre (lime juice, red onions, chilies, cilantro, ginger), served with sweet potatoe cubes and seafood tempura (18€). To go with, the mashed sweet potatoes with melted cheddar seems like the perfect side, as it will soften your palate from all the acidity of the lime juice. If, however, you feel like travelling, dive into their menu among a selection of octopus, salmon, tuna, or sea bass ceviche, prepared with yuzu, mango, coconut milk or even Kalamata olives.
We also tried the delicious octopus ceviche from their lunch menu (16€), made of the daily ceviche, a side, and a dessert that we enjoyed on their sunny terrace.