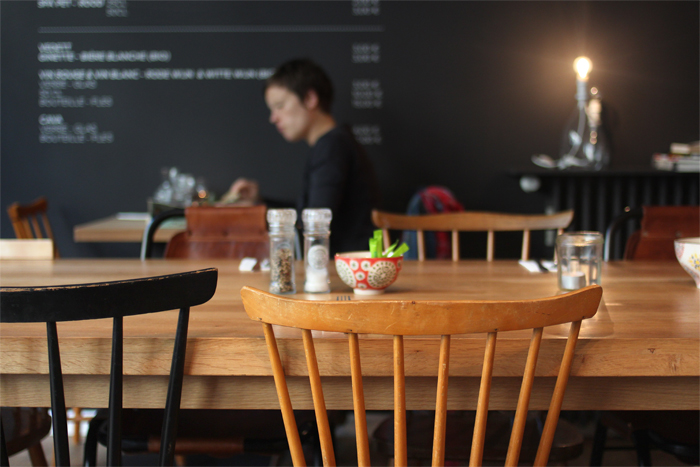 80-84 RUE DE FLANDRES, 1000 BRUXELLES
02 318 15 38 – SITE WEB
OUVERT DU MARDI AU VENDREDI DE 11h à 16h,
DU SAMEDI AU DIMANCHE DE 11h à 18h
I came across the John & Rose Artcafe's cooking in total delight. I knew it was something about and art gallery and a café…but didn't know much more.
Well it is a place that mixes both concepts, but to us it's mostly the ideal place for lunch in the heart of Brussels.
Located Rue de Flandres, a few steps away from Pimpinelle or La Fabrika, we were glad to take a break from shopping in this charming little café. The place is huge, but perfectly divided in two different spaces, so that the café still feels cosy and warm, while overlooking the gallery. The menu is mostly divided into sandwiches, salads and daily soups, but we also heard that the brunch was worth a visit!
I've had the césar salad and the goat cheese salad and both were excellent and generous, sprinkled with tasty toppings such as sesame seeds, parmesan cheese, walnuts or Liège syrup.
Delicious!