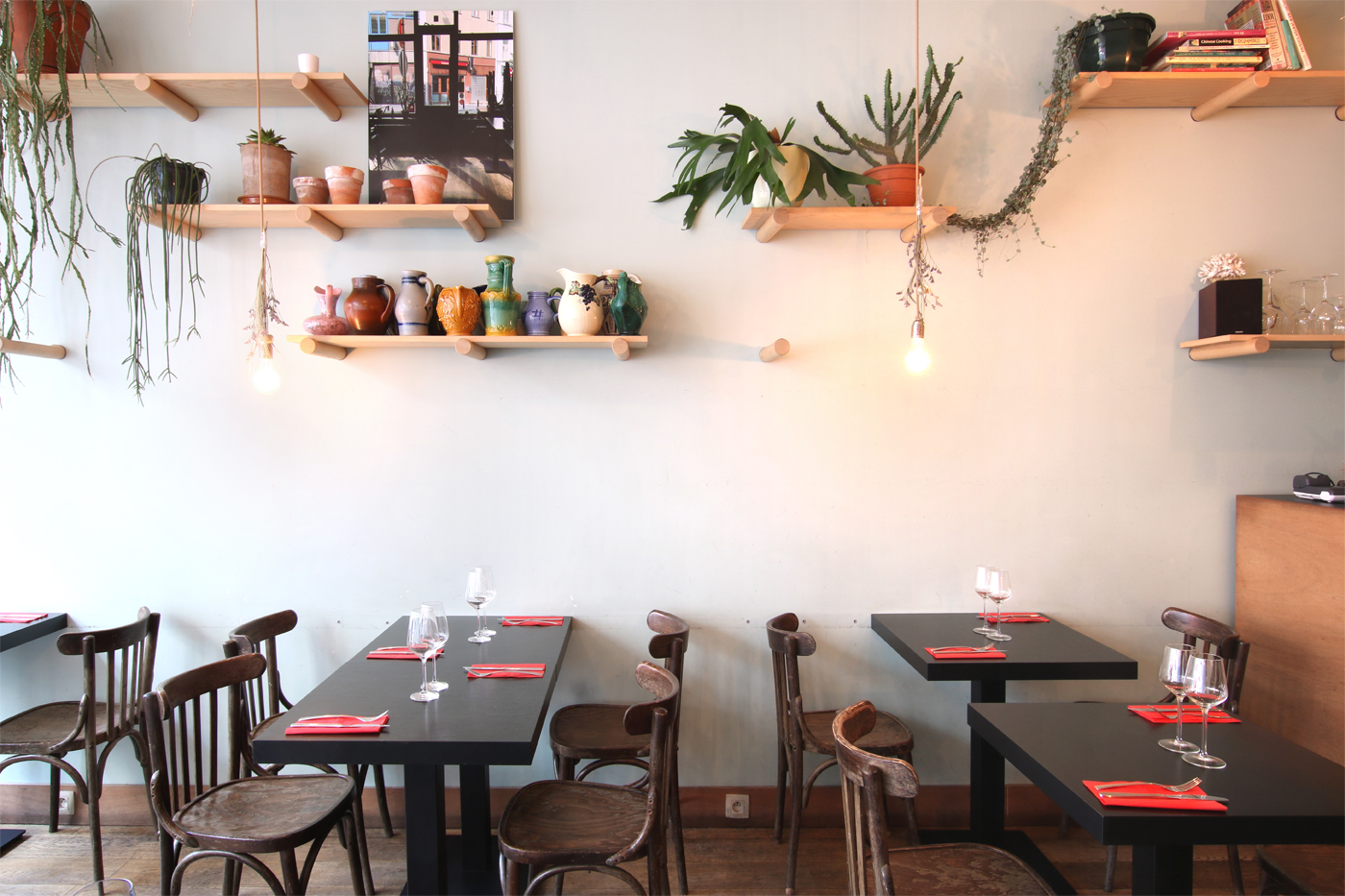 145 chaussée de Wavre, 1050 Ixelles
02 512 49 29 – WEBSITE
OPEN Tuesday to Thursday 12pm to 4pm
Friday from 12pm to 2pm and from 7pm to 11pm
and Saturday from 11am to 4pm
dishes: 14 – 20€
When she opened Gallery 151 with her partner Tim in 2013, Simona had no idea she would be running a restaurant carrying the same name less than a year later. Both passionate about art, and definitely both passionate about food, it came as pretty natural for the couple to share their passion with customers. Before moving to Brussels to be with her loved one, Simona grew in Israel, where her Moroccan family had migrated back in the 60's.
Cooking has been deeply rooted in her culture ever since she was four, where every important event or celebration seemed to revolve around food. Originally from England but raised in Madagascar, Tim also grew in a culture of spices, market scents and big shared tables. It was therefore an evidence for both of them to open Kitchen 151 as a reflection of their joined cultures. Though her inspirations come from everywhere across the Mediterranean, Simona says most of what she makes comes from what she has experienced in Israel, a crossroad for over twenty different cultures. Her food is about comfort and flavours, and is meant to be kept rather simple. At Kitchen 151, the menu is quite short, with a few variations from week to week. We tried a super fresh watermelon salad with feta, black olives, mint and red onions (8€), followed by a smoked eggplant with tahine and pomegranate seeds (10€), and delicious lamb and fresh herbs kefta meatballs (18€). Everything was remarkably tasty from start to finish. As for the name, it was inspired by the Gallery's initial location, on number 151. Funny thing though : the Gallery just bumped to number 147, right next to the restaurant. But never mind, to Tim and Simona, the number has since long become a symbol of where their story began.