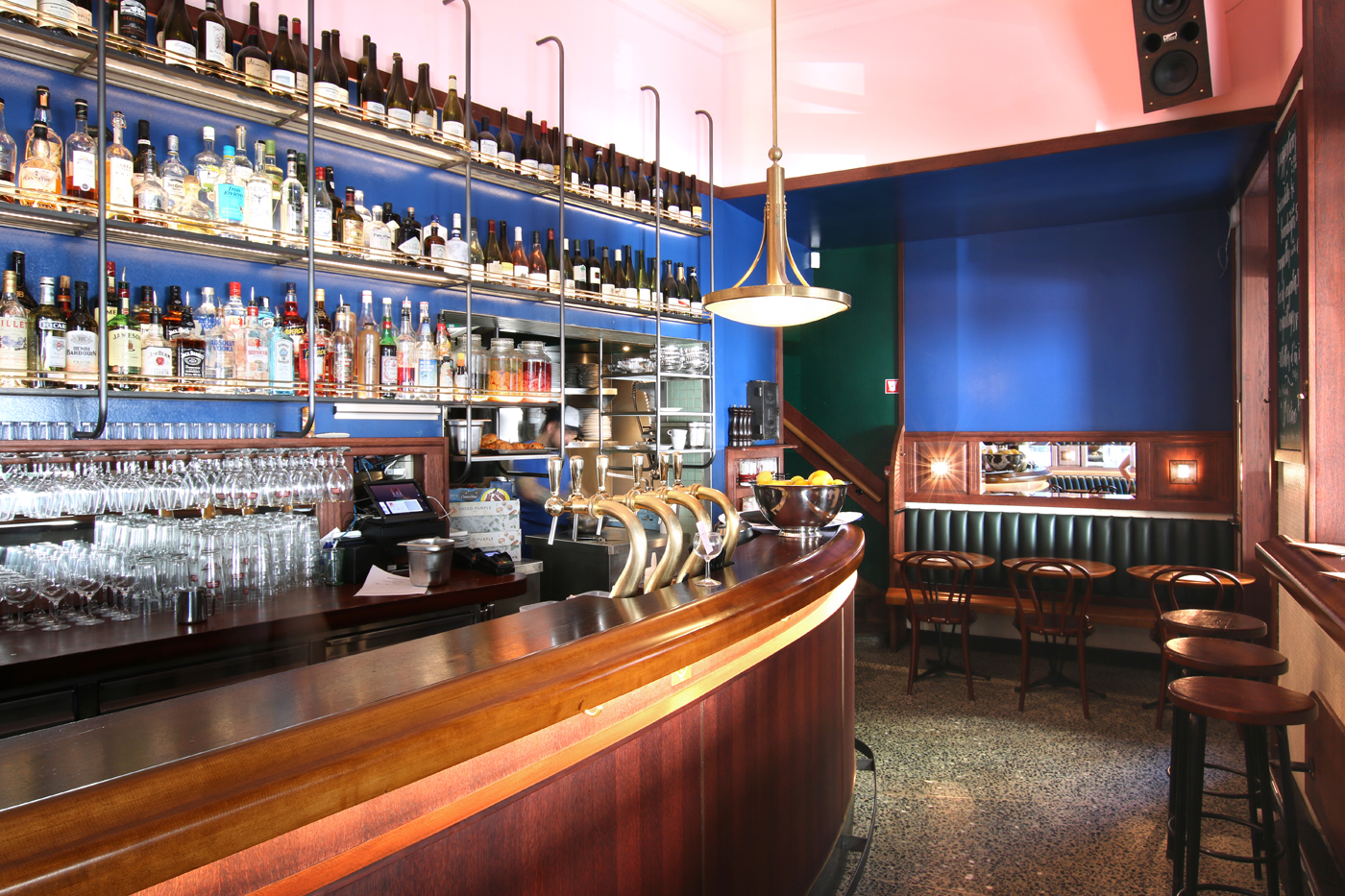 2 RUE DES minimes, 1000 BRUXELLES
0479 61 12 56 – SITE WEB
OPEN EVERY DAY FROM 8AM TO 1AM
FRIDAY AND SATURDAY UNTIL 2AM
Located where the "old Richard" used to be since the beginning of 2017, it's almost a new bar and bistro that has taken over the corner, only with the exact same name. Though the interior, the menu and the team are all "new", the Brusseleir spirit however has remained unchanged. Or at least, most of it.
Artists, families and young workers now mix with the good old crowd from Sablon, which it seems hasn't moved an inch from their seats despite the months-long renovation. Behind the new team, Fanny Schenkel, Sadri Rokbani, Mallory Saussus et Thomas Kok, who we already know for the beloved Chez Franz and Maison du Peuple bars. And if it's definitely in their vision to bring a new life to this renowned institution, they plan to do it keeping the spirit untouched and the offer affordable : glasses of wine start at 3,50€ and the plates to share do not go over 12€. The food is definitely one of the reasons to come at Chez Richard, as most of the cooks have gone through Nicolas Scheidt's kitchens (La Buvette, Café des Spores, Hopla Geiss), and seem to have a really good idea of what they're doing. With our glass of Beaujolais Château Cambon (4,80€), fresh and light, just perfect on a summer evening, we order Argentinian beef, simply grilled and topped with sea salt (9€), delicious clams with white wine and garlic (8€), and what is definitely among the best shrimp croquettes in Brussels (6€ each). Behind its Parisian looks, the terrace is probably one of the friendliest places to be in town, a happy melting pot of individuals from all possible horizons, at any time of the day.