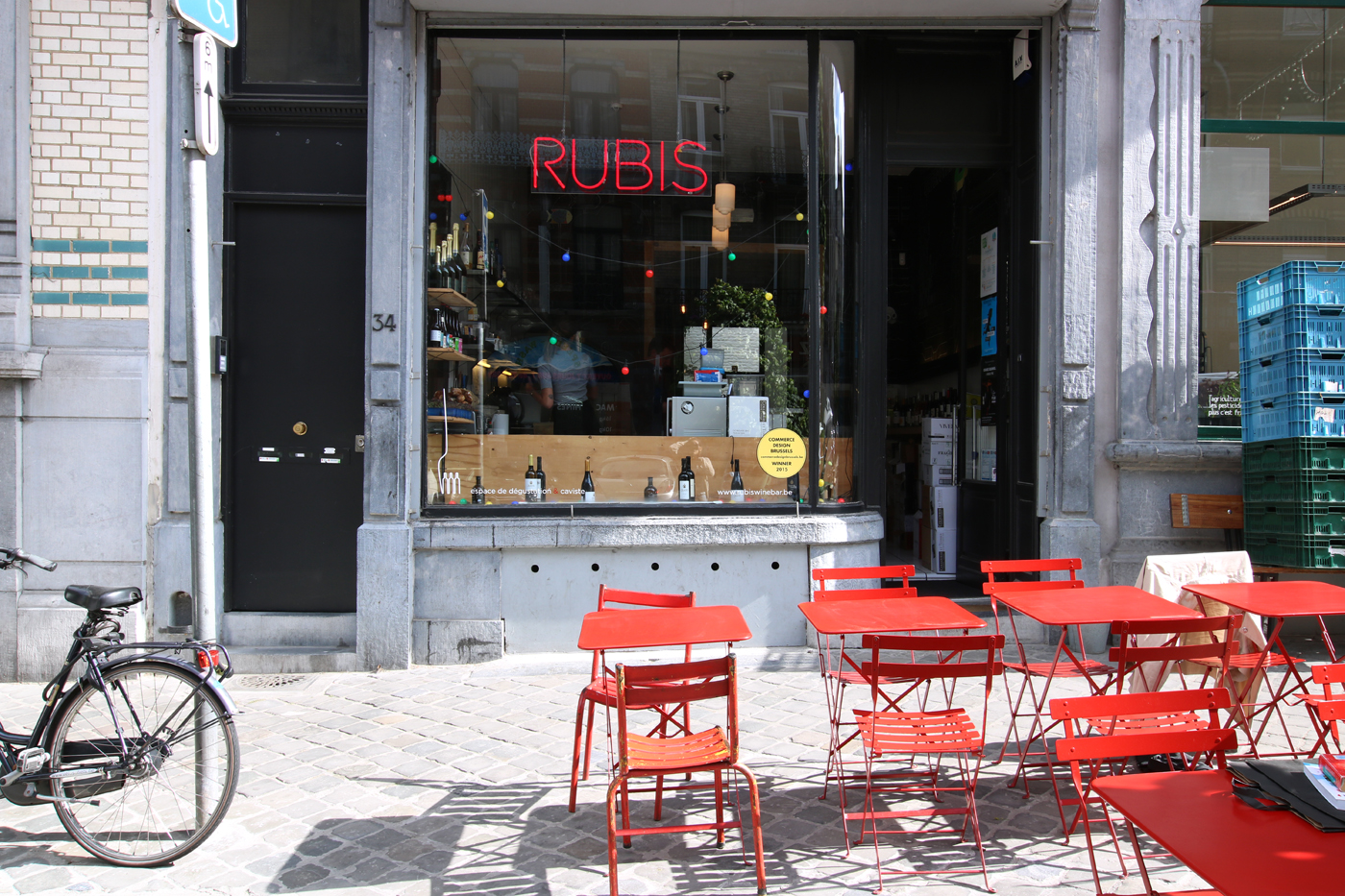 34 Avenue Adolphe Demeur, 1060 Saint-Gilles
02 851 75 57 – SITE WEB
open monday to saturday from 11am to 11pm
wine by the glass : 3 – 6€
Before defining the wine lists of some very fine restaurants in Brussels, Pierre Val first started in the hospitality business as a student, learning to carry more than two plates at once. A few years later, he started working at Inada, closely followed by Bois Savane in Town and Oki, where he worked as a sommelier, defining exciting wine lists and creating strong bonds with new wine providers. In the business for over 15 years now, his journey has been as diverse as he is open-minded.
Opened since 2015 on the edge of place Van Meenen, Rubis had been in Pierre's mind for a long time already. Curious by nature, he first worked for three years with a Bulgarian supplier before opening his own wine cellar, where he now serves to his customers many of the references he has come across during his career. Offering only natural wines at Rubis is not an option – though he tells us 85% of his cave is either natural, organic or biodynamic – as quality comes first, whatever the process. Being a huge fan of blind wine tastings, he confesses spending a few hours each day trying new bottles from behind the counter of his little wine bar. But his favourites are definitely biodynamic wines, mainly because of the richness of the land they carry in their aromas. We took a seat at one of the red tables outside, and tried a fabulous Armenian red wine, an Areni 2014 (13,40€ the bottle), an indigenous grape variety cultivated high on the mountains, giving the wine a particularly mineral taste. Along with that we ordered a delicious lemony homemade humus (7€), and a cheese board with a remarkable Sardinian sheep cheese with truffle.