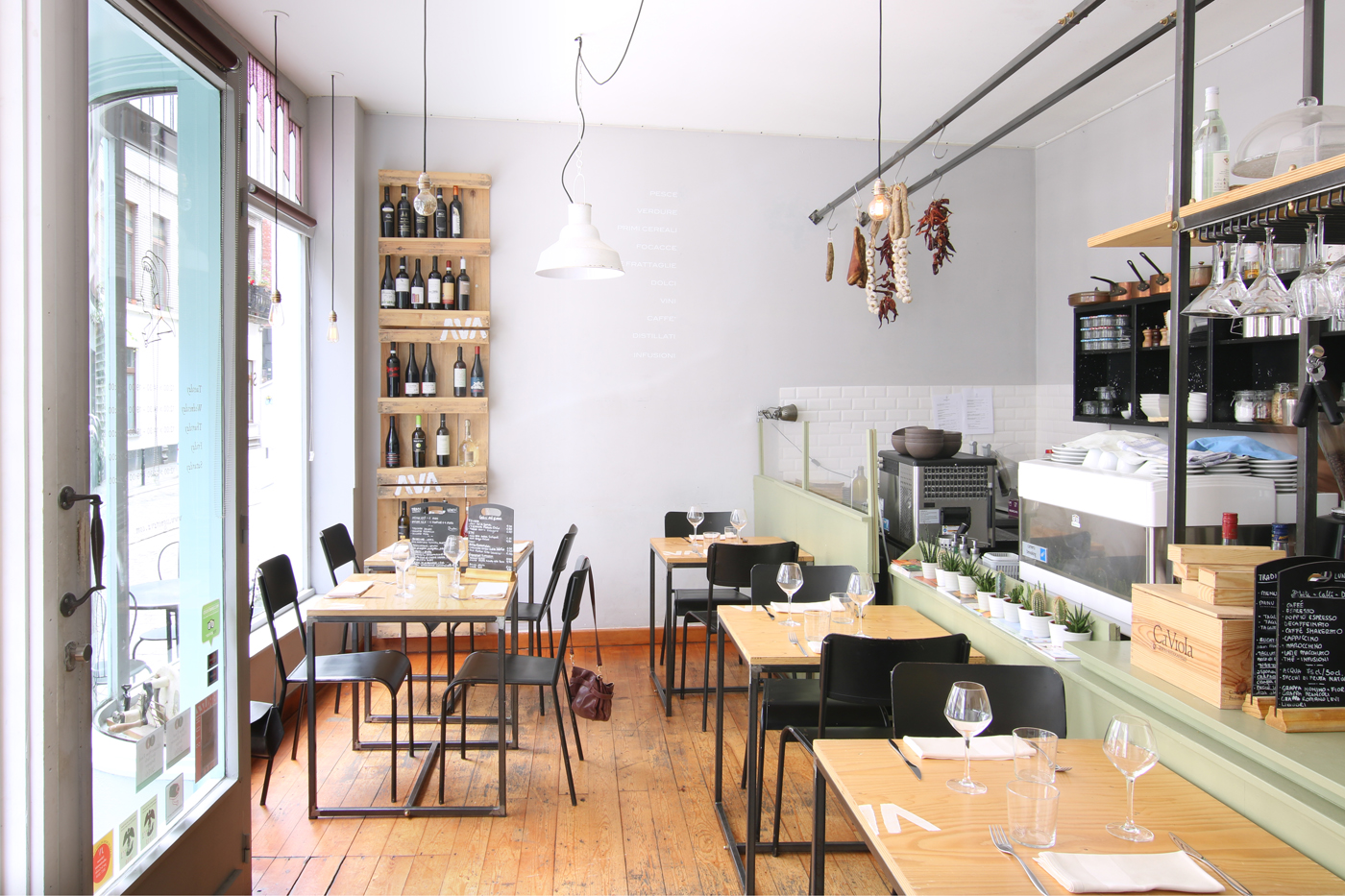 92 rue de flandre, 1000 Bruxelles
0466 33 59 25 – WEBSITE
OPEN from mondy to saturday from noon to 2:30pm and 6:30 to 10pm
except on wednesday, open only at night from 6:30pm to 10pm
MAINS : 11€ – 22€
Though both owners from Signora Ava come from Molise in Italy, keeping their recipes limited to that one geographical region was just not an option. The name Signora Ava was not inspired by a lady, but rather by a time period, and more specifically by a book carrying the same name in which the author extensively describes Italy from North to South.
Enzo and Claudia, convinced that good Italian cuisine starts with its ingredients, have been travelling each summer throughout Italy for the last four years, in a never-ending search for the best suppliers. It's therefore through his whole country that Enzo will make you travel when trying his cuisine, which he often bases on traditional or forgotten recipes, twisted with his own creative touch. At lunch, the tiny Osteria serves a few delicious pasta of the day (13€), along with a plate of cheese, cold cuts or swordfish carpaccio depending on the lunch menu. We tried the carpaccio served with bottarga, crunched hazelnuts and mango, and were directly convinced. It was fresh, tangy and quite tasty with the stronger bottarga flavour. Then came the pasta, tubetti with green asparagus and stravecchio di malga, a rare cheese quite strong in taste, and buccatini alla putanesca, twister with bottarga instead of anchovies. Both were a bliss. Claudia also offer a wide selection of natural wines, all coming from small producers in Italy. In the evening, meat and fish choices are also on the menu, as well as more elaborate pasta suggestions. But no too elaborate though. The moto here in the kitchen : ͞it is useless to do more than what is strictly necessary.