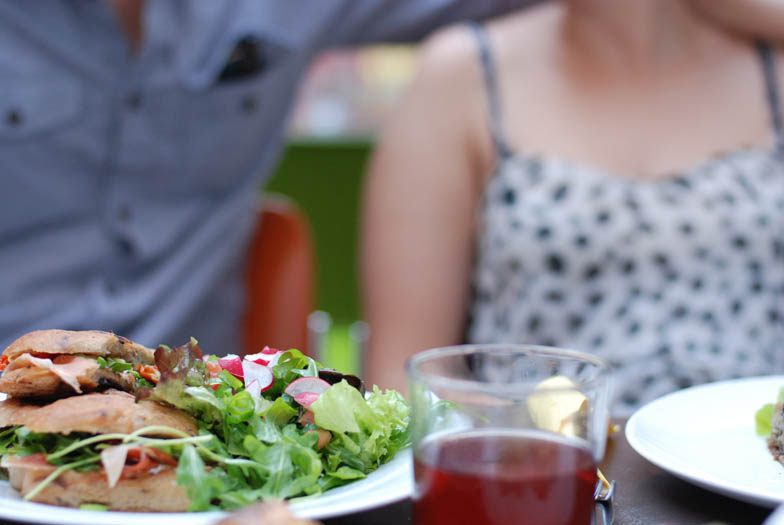 42 RUE DE VERGNIES, 1050 BRUXELLES
02 850 82 77 – SITE WEB
open from monday to friday from 5:30pm to 1am
on saturday and sunday from 11am to 1am
kitchen open until midnight everyday
It's at Les pénates's terrace that we chose to go for lunch, on that blistering day. Fortunately, the four white brick walls kept the terrace pretty fresh. The menu had about twenty choices. Tapas, toasts, stuffed italian foccacias, and salads. On the suggestion blackboard, salmon and apple tartare with tabbouleh, and a chicken and cheddar salad with walnuts. In the plates too, freshness was the keyword. Eventually, we both picked the zucchini pie, with a goat cheese scoop…homemade, of course.
And all of this, between 6 and 12 euros.
At the pénates, the food is good, and in addition, it is also really cheap. What else…?
The place is also ideal to come for a drink. the small courtyard closes around 10, in order to keep it quiet for the neighbors, but the inside is big enough, and the wine list has enough choices to keep you here a while. A great address in Flagey to keep in mind!