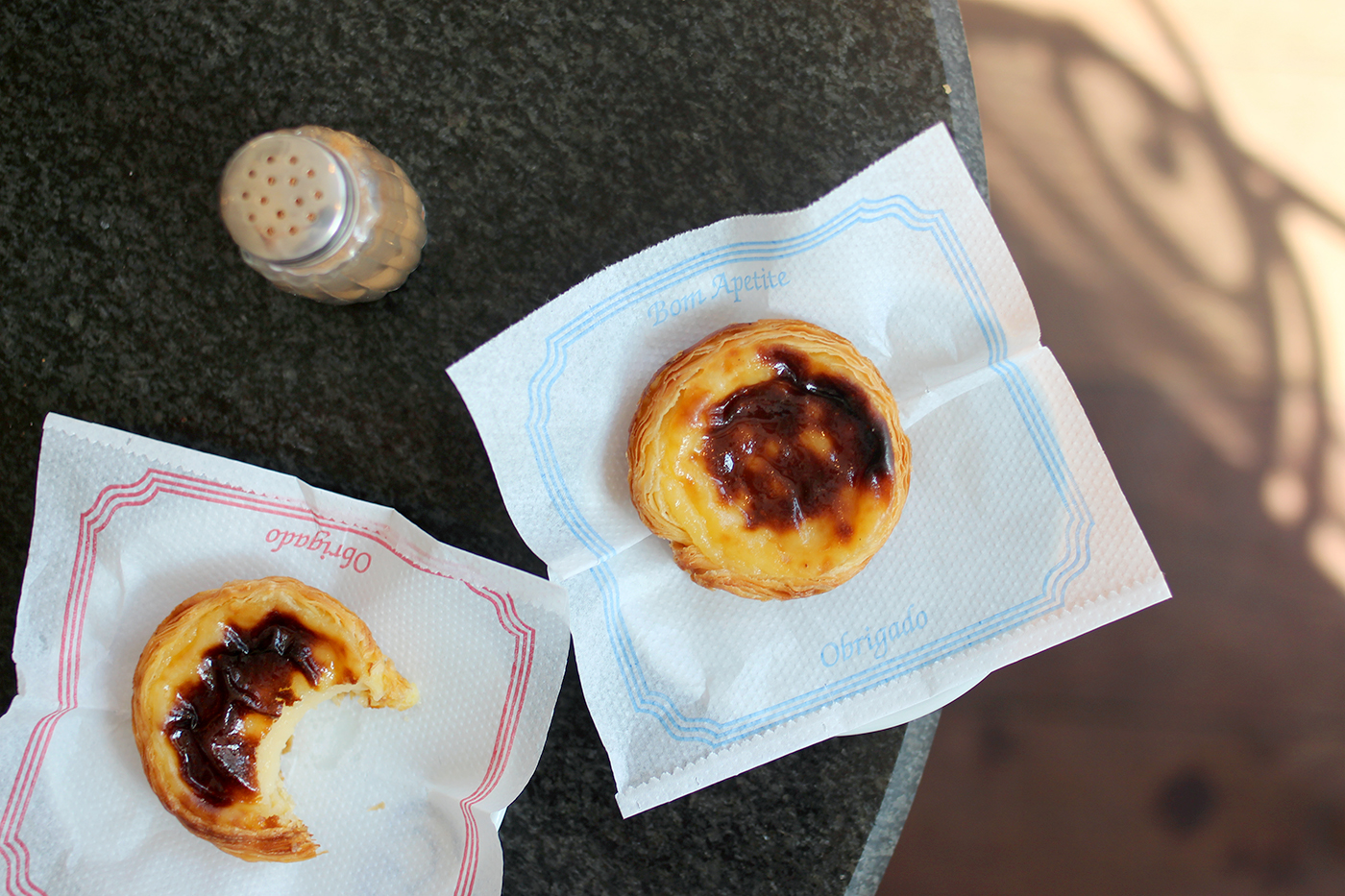 75, 77 AV DE LA COURONNE, 1050 BRUXELLES
+32 2 640 79 56 – website
OPEN FROM THURSDAY TO SATURDAY AND
MONDAY FROM 7:30AM TO 6PM
At the very top of rue de la Brasserie, on the corner of avenue de la Couronne and right above Flagey, stands an institution: Pastelaria Garcia. Opened in 1990 by Rui Garcia, the place has remained unchanged since its opening. On the corner, you'll find the bakery, where Garcia first launched his business by preparing and selling traditional Portuguese corn bread, still available today.
The spotlight was quickly stolen by the pasteis de nata, making Garcia a real reference in the field. A few meters further on avenue de la Couronne, stands Confeitaria Garcia, where you'll come eat the pasteis on the premises. Miles away from the neo-hipster coffee and lunch places in Flagey, Garcia is a one-way journey into the heart of Portugal. Stepping in, you'll feel as if you'd just walked into any Portuguese pastry shop in Lisbon, where locals come by for one, two, three pasteis along with coffee or Sumol de Maracuja. The small round tables and the wrought iron chairs remind us of a terrace during a vacation in the Mediterranean, and the blue tiles and little fountain take us straight to Portugal. Every detail, every ingredient and recipe, is authentic and true to the Portuguese roots of the owners. In the weekends, the place quickly fills up with families and locals, across all generations, meeting here to read the paper with a coffee, while eating delicious pasteis de nata or tentugal, to start the weekend right.