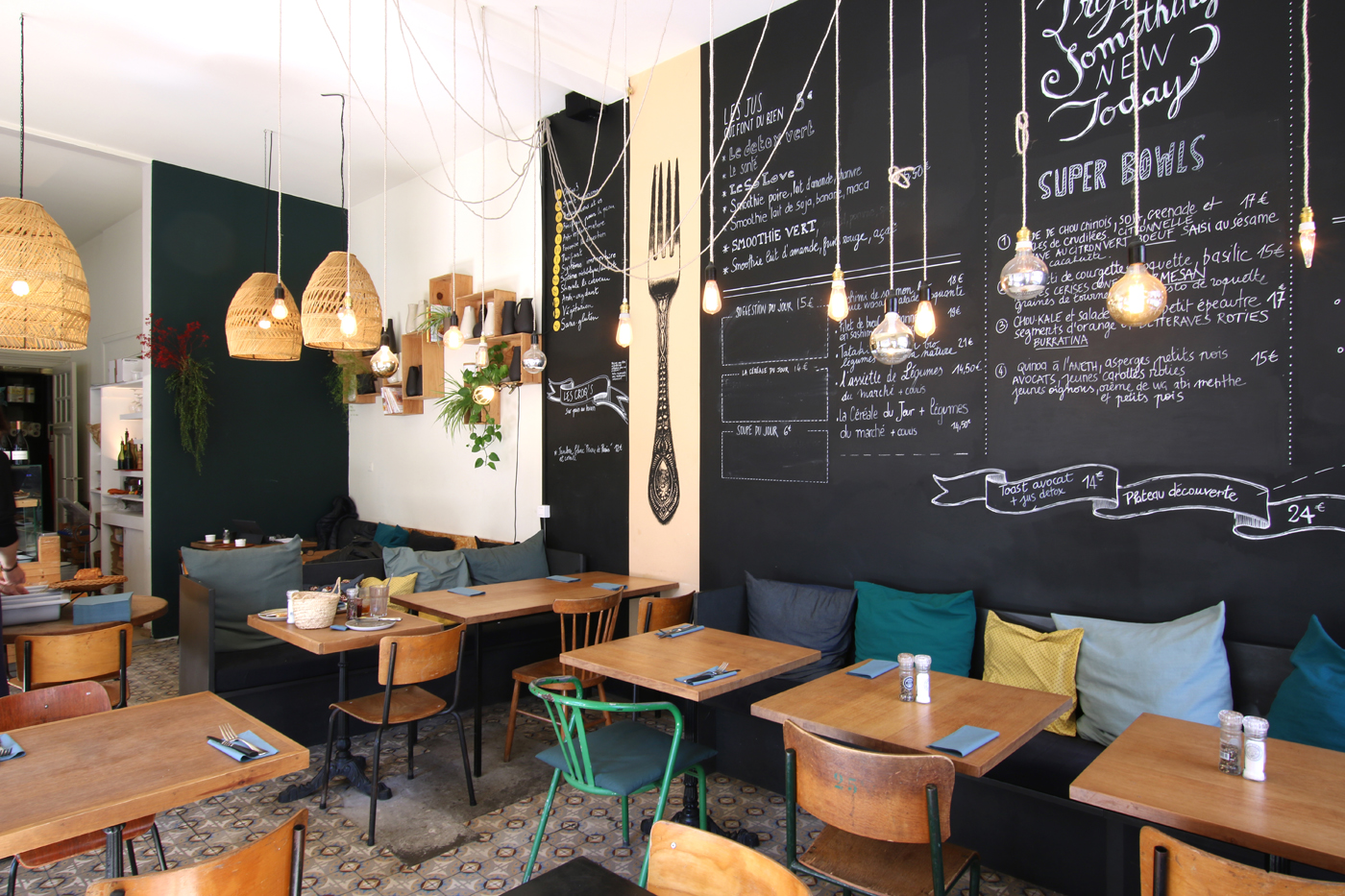 35 RUE DARWIN, 1050 BRUXELLES
TEL: 02 343 88 57 – OUVERT DU MARDI AU VENDREDI DE 9h30 à 19h
ET LE DIMANCHE DE 10h30 à 17h30
Opened in 2012 by Saskia and Marine, Ici is a stylish healthy lunch joint. Located right next to place Brugmann, in the already very exciting rue Darwin, the two girls have set their quarters in a building on the corner, benefitting from natural light all throughout the day. If the philosophy of the place is to eat well – meaning fresh and healthy products, always seasonal and mostly organic – it's above all to eat tasty foods. The house classics speak for themselves : a sesame coated salmon sashimi, crunchy vegetables and wasabi sauce (18€), and raw marinated beef served as a sashimi (19€). They're both hearty and fresh, and have us asking for more.
Getting bored at Ici is not an option either, as their "superbowls" change every day. We loved the quinoa with dill, green asparagus, fresh peas, roasted baby carrots, spring onions with wasabi and mint cream (15€). An all-green dish that definitely didn't fail to impress.
Around us, the pretty decoration was made in-house by Saskia and Marine, who undoubtedly put as much thought into their interior as they put into their dishes. On the big black wall, the menu is handwritten with chalk, and in the room, old wooden school chairs mix with colourful cushions, vintage lightbulbs and a big wooden counter by the open kitchen. It's feminine, warm and cosy. In the afternoon, we enjoy their delicious pasties, homemade by a friend of theirs back from the U.S.. The spices and pumpkin cake, covered in a rich cinnamon frosting, is particularly remarkable. Our advice ; order a green juice (5€) along – with pineapple, cucumber, spinach mint and ginger – you won't be disappointed.