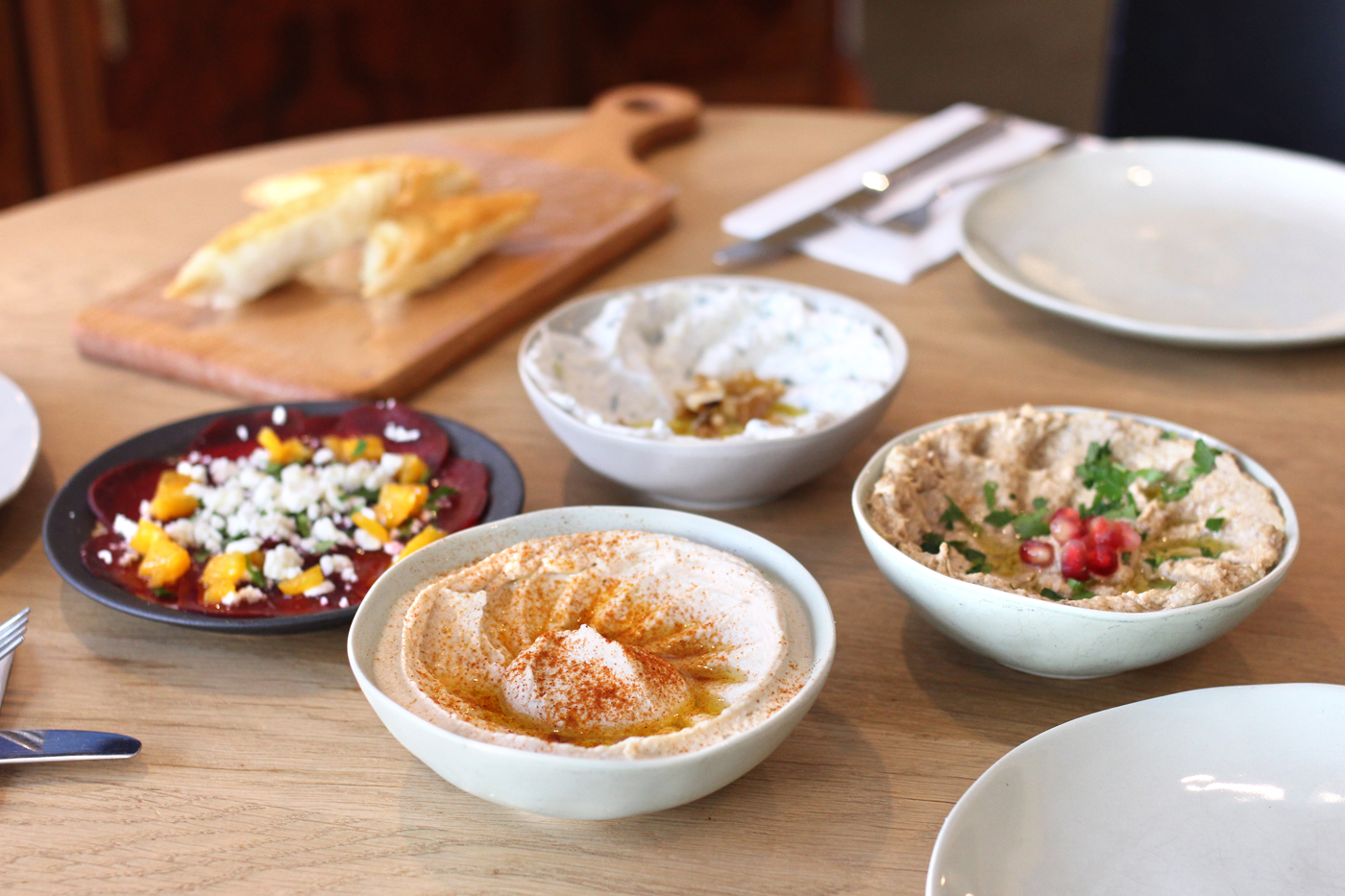 11 rue Joseph Stevens, 1000 Bruxelles
02 538 88 88 – WEBSite
Open from tuesday to saturday for lunch
and from thursday to saturday for dinner
mezze : 4€ – 12€
Since ever she was a kid, Caroline had been dreaming of opening her own restaurant. After working in London with her sister Sandy in the hospitality business, they both came to the same realisation. Back in Belgium, they opened Beli in Spring 2016, together with their mom, Martine Sarafian. The restaurant is located right between the Sablon and the Marolles, and is half-way through Belgium and Lebanon.
The name is a reference to the culture of both countries, using the first syllables of each to form the word ͞Beli͟. A Lebanese restaurant, definitely, but not a traditional one either. Beli wants to remain an approachable place, wether you have middle-eastern origins or not. Both rooms in the restaurant are bright and nicely decorated with naked hanging lightbulbs, wooden tables and colourful cushions, fresh cut flowers and a dozen of framed pictures of Beyrouth hung on the wall. At the entrance, a lemon tree reminds the customers of the Mediterannean experience they're about to live as soon as they enter. In the kitchen, the three girls have hired talented Syrian refugee chefs, for who they had a direct crush as soon as they met. Together, and though the language barrier may sometimes be difficult, they have defined a menu centered around mezze, as close as possible to the Sarafian – El Chalouhi family's culinary traditions. And besides the traditional and delicious eggplant caviar, cheese puff pastries or falafels, you'll also find a few Belgian touches on the menu, like homemade veal meatloaf, beetroot carpaccio or garlic shrimps.