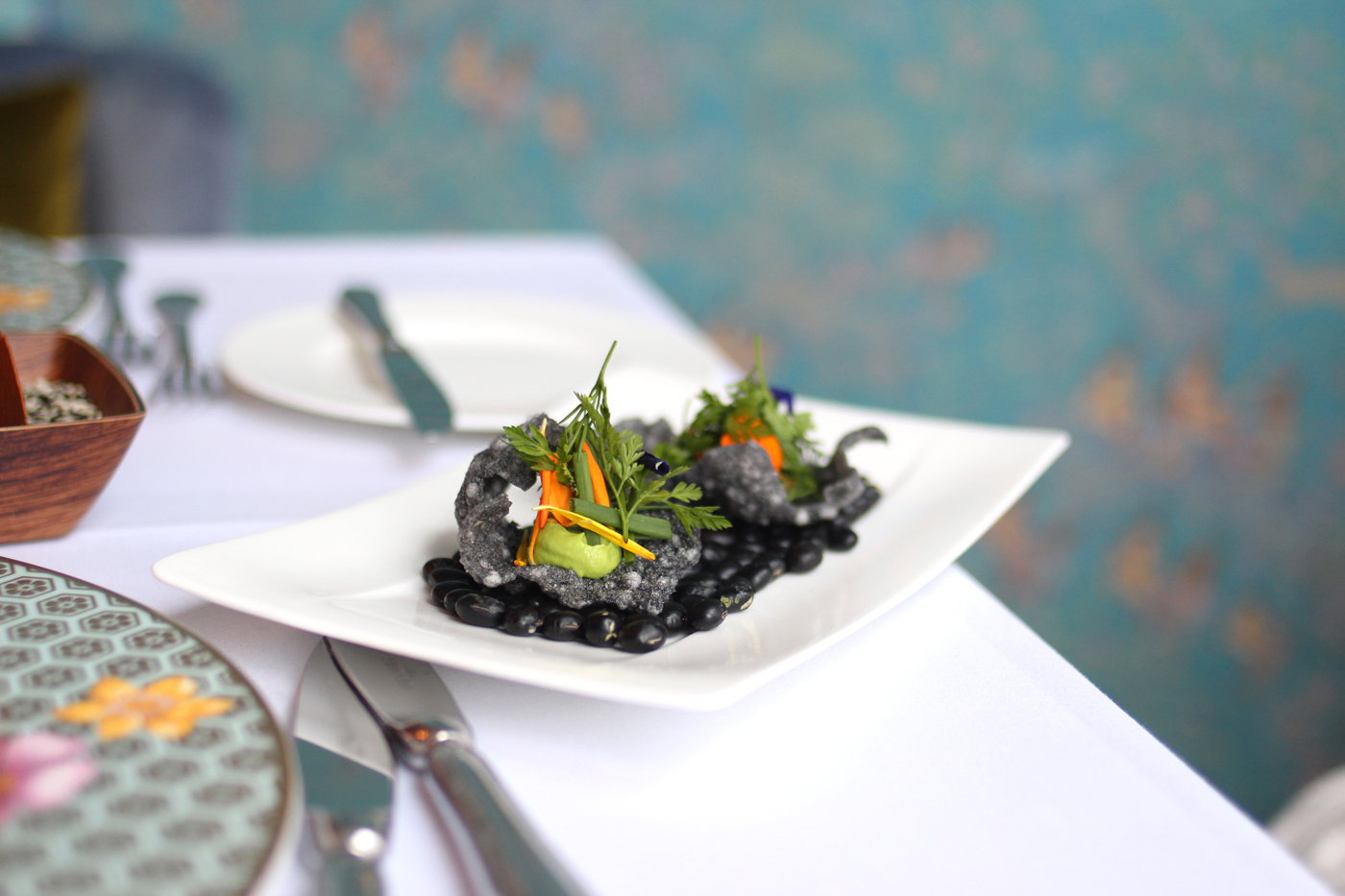 365 avenue Louise, 1050 Ixelles
02 644 48 87 – WEBSITE
Open from tuesday to friday for lunch
and from tuesday to saturday for dinner
lunch 3 courses : 52€
Louise 345 (pronounce 3.4.5.) is the place to go to if you want to try the cuisine of talented lady chef Isabelle Arpin, but not only. Even before welcoming her into its kitchen, the place was already fully dedicated to luxury and refinement. From the cigar "boudoir" downstairs to the comfy champagne bar, the restaurant and even the suites upstairs, they've got it all.
It's therefore not much of a surprise Isabelle now runs the kitchen – her style and know-how couldn't be a better match to the setting. The restaurant, located on the ground floor of a beautiful master house, is surrounded by colorful custom-made wallpapers and filled with velvety chairs which definitely call for a glass of champagne – brought to you in white cotton gloves. You're either a boudoir or you're not, and clearly at 345, they didn't miss out on the slightest detail.
Once seated, you can pick the number of courses according to the menu (no surprise here, it's all written down) – from 3 to 6 courses. And for lunch, you can either go for the 2 course menu (42€) or 3 (52€), which changes weekly. The dishes we had were based on seasonal produce – something quite obvious for the chef as taste always comes first – and brought a fancy twist to old classics. The keyword here : consistency, wether it'd be in terms of taste or just visually. After a few colorful appetizers, we started the lunch menu with a lighter version of the winter tartiflette, with a burnt onion juice, followed by a "sole au vert", perfectly carrying its name.
Everything was beautiful but most of all, the food was just really, really good. A real treat for the mouth and the eyes from the very first appetizer to the very last mignardise.