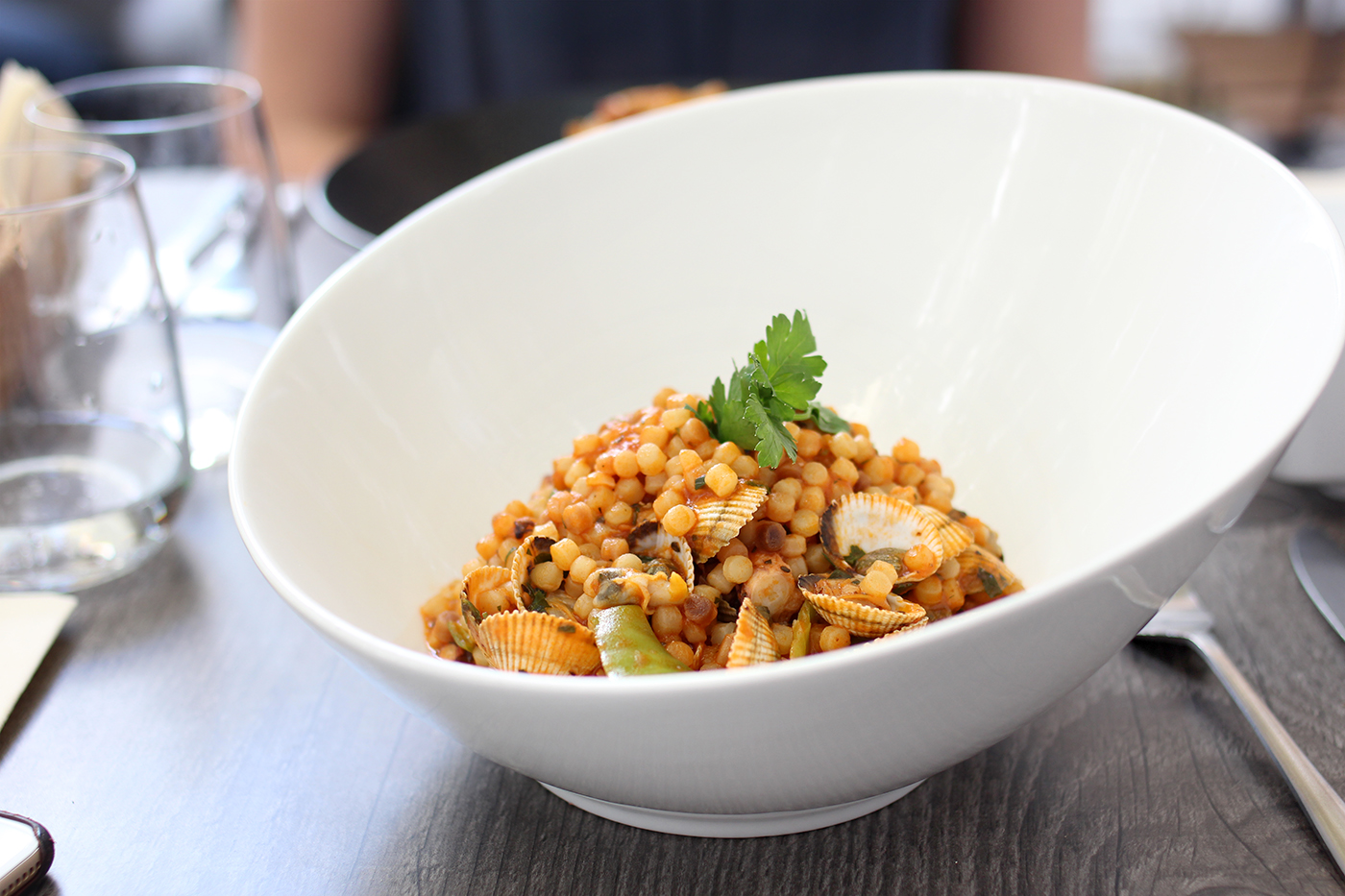 90 rue américaine, 1050 Ixelles
+32 2 852 39 69 – WEBSITE
Open for lunch and dinner from tuesday to friday
main courses from 16 to 30€
Having worked at Piola Pesce for around a year, Michèle and Vito bought the place and turned it into the now well-known Ricciocapriccio. Riccio, like sea urchin and capriccio like a whim in Italian. The name came quite naturally for the two new owners from Puglia and Sardigna, who focus on the finest produce from the sea. Their specialty: sea urchins and whole grilled octopus, of which they sell over 100kg a week.
Definitely a must-try. But if you prefer pasta, no worries – you can have the delicious grilled octopus tentacles as a starter (16€). The fresh sea urchins are served whole whenever in season, or mixed with pasta and some other ingredient like bottarga (smoked egg roe) or fresh vongole. You will also find a few pasta suggestions on the menu, with fresh seafood, fish ragù, or even Italian sausage, and there is always a vegetarian option. Vito and Michèle only work with the finest ingredients and it's no surprise that all of their fruit and vegetables come from Puglia and that their fish and seafood is delivered daily.
We tried the fegola al polpo, cuori, capperi e friggitelli (18.50€), short pasta from Sardigna with grilled octopus, clams, capers and soft green chillies. But what we really love about Ricciocapriccio is being able to enjoy their delicious Italian food in their secluded garden. Whenever the weather allows, we get a table outside to enjoy a long Summer night beneath the trees.