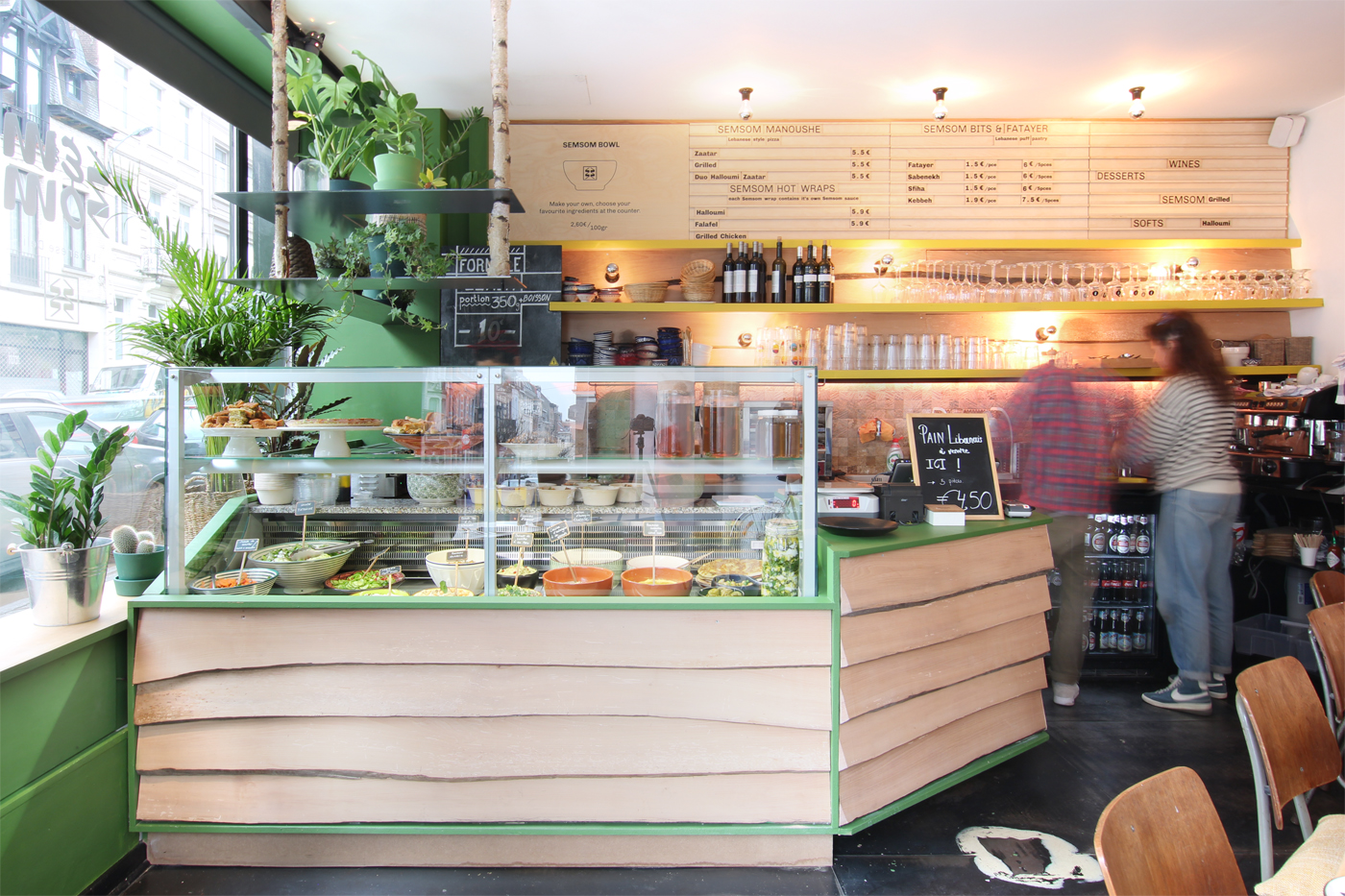 95 rue Lessbroussart, 1050 Ixelles
02 647 12 01 – WEBSITE
OPEN FROM MONDAY TO SATURDAY FROM 11:30AM TO 3PM
AND FROM WEDNESDAY TO SATURDAY FROM 6 TO 10PM
lunch : 10€
If we told you Semsom was the new Ali Baba's cave on rue Lesbroussart, the quote "Iftah ya Semsom" – open sesame – would then make all the sens in the world. An all-new venue for Dane, the Belgo-Lebanese founder of the previous SUP, who partnered this time with Karen, a young Israeli chef.
The result : a new-age canteen where you'll find creative Lebanese street-food with a modern European twist. We did love for instance the tahin-honey-mustard sauce that came with the falafels. As for the hummus recipes, they go from the most traditional one with chickpeas and tahin to more colorful versions like the one with beetroot or with tumeric and lime. But though the dishes – vegetarians for most of them – change with the seasons, the essence of the Mediterranean cuisine has remained untouched. A place to share and spend time together, that's what Dane had in mind when he thought of opening Semsom. The setting – cute glass vintage lamps, hanging plants and benches covered with cushions – is a nice invitation to take some time to relax. And at the entrance, the big counter full of colorful dishes is where you will queue to order a plate ( 10€ for 350g at lunch) or a traditional Manoushe – Lebanese flatbread covered in Zaatar – definitely the hit of the house.