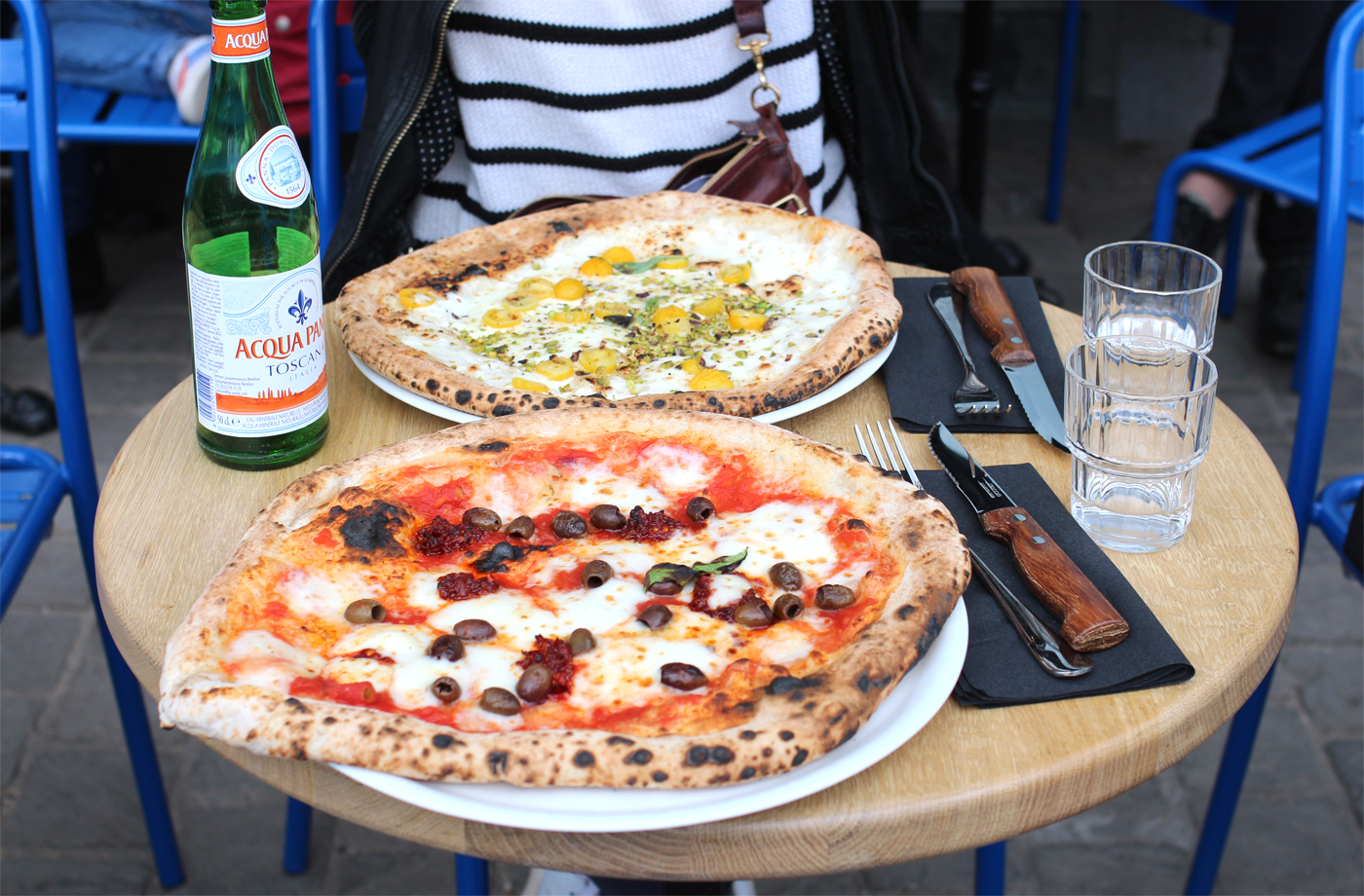 151 – 153 rue Washington, 1050 Ixelles
02 201 75 44 – WEBSITE
open from monday to sunday from noon to 2pm and 7 to 10pm
Being a huge lover of Italian cuisine and partly Italian himself, Guy carried out the whole MiTo project until its very opening. After having launched both Les Fils à Maman and Le Clan des Belges, it's on rue Washington's roundabout that, with both his partners, they opened this third spot in Brussels.
As soon as you approach the window, you'll clearly know what you're in for ; here it's cocktails and pizza. But not just any pizza. During his trips in Italy, Guy spent most of his time looking for the best produce ; always natural, organic or DOP (di origine protetta). If the ingredient combinations are definitely generous and tasty – we particularly loved the straciatella, pistachio and yellow tomatoes from Vesuves pizza (15€), and the spicy N'duja sausage pizza (16€) – the chefs definitely know their stuff. Directly hired from the best pizzerias in Milan, they put all their know-how into this new type of "gourmet" pizza, an initiative coming from the North, combining the best ingredients from the South to the traditional pizza dough recipe from Napoli.
Left to stand for over 48 hours, and made from Pietra flour, the dough is lighter, easier to digest, but above all, a real delight. Covered in fior di latte, smoked provola, or gorgonzola cheese, we literally melt for those pizze which we'll order while sipping a cocktail outside, enjoying the sun on their huge terrasse.
At night, when it's time for aperitivo (from 5 to 7pm), be sure to meet your friends for a small Italian plate along with a MiTo cocktail, a classic with Campari and red Vermouth, which dates back from the 1860s.