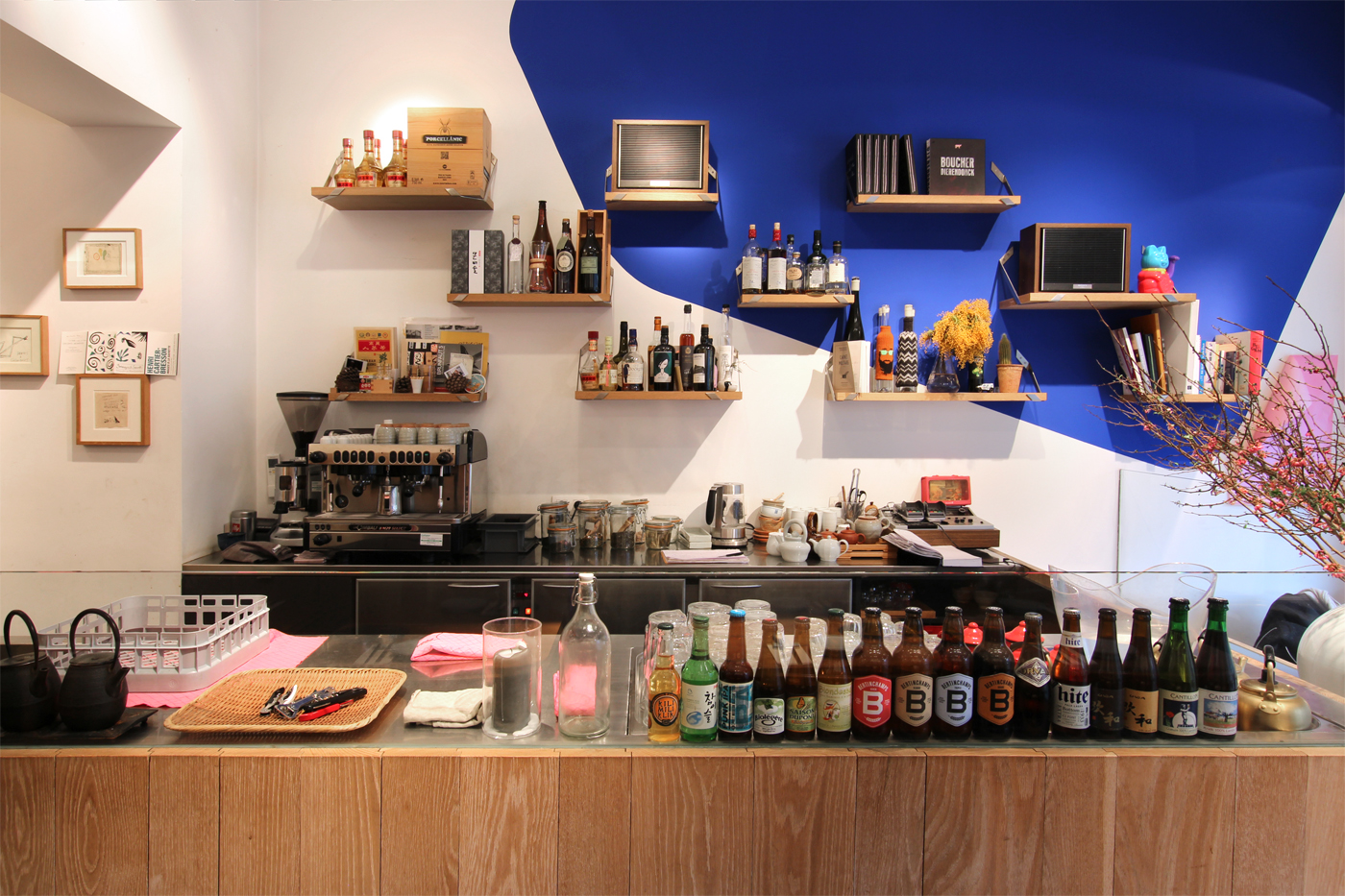 510 Chaussée de Waterloo, 1050 IXELLES
02 346 11 11 – SITE WEB
open from thuesday to sunday
from 12 to 2:30pm and from 7 to 10:30pm
Designed by the Lhoas & Lhoas architects, this restaurant located on chaussée de Waterloo is a dedication to refined Korean food.
Kyky, the owner, fills the room with her charisma, while the place and the cuisine do the rest.
You'll find the famous bibimbap, a Korean specialty with rice, vegetables, egg yolk and raw beef, served in a steaming hot stone pot, making the rice slightly crispy as you eat. In the evenings, individual barbecues fill the room, making sizzling noises, and astonished sounds from the customers. Don't be surprised to see Kyky casually come up to your table and turn over pieces of cooking meat with her chopsticks, while continuing her conversation with the next table. There is a way of doing with Korean food, and a slight lack of attention may ruin everything. Leave your bibimbap alone a few minutes too long and the rice might have burnt around the edges. Same goes for the meat on the barbecue, which could become overcooked in just a few seconds.
The Yukhwe (17€), a beef tartare with raw pear strips, is a must-order on the menu. Each bite simply melts in the mouth. Same goes for the Jabchae (15€), a sweet potato noodle dish, a real discovery. Both these starters are really generous, and would be perfect to order as small mains. You should of course not forget the Yukhwe Bibimbap (22€), which we'll advise you to have spicy, or not at all.
For lunch they also have a two course menu available for 18€.
If you're not familiar with this type of cuisine, let the team guide you. They know their dishes inside out, and have only one interest at heart : make sure you eat something you will remember.