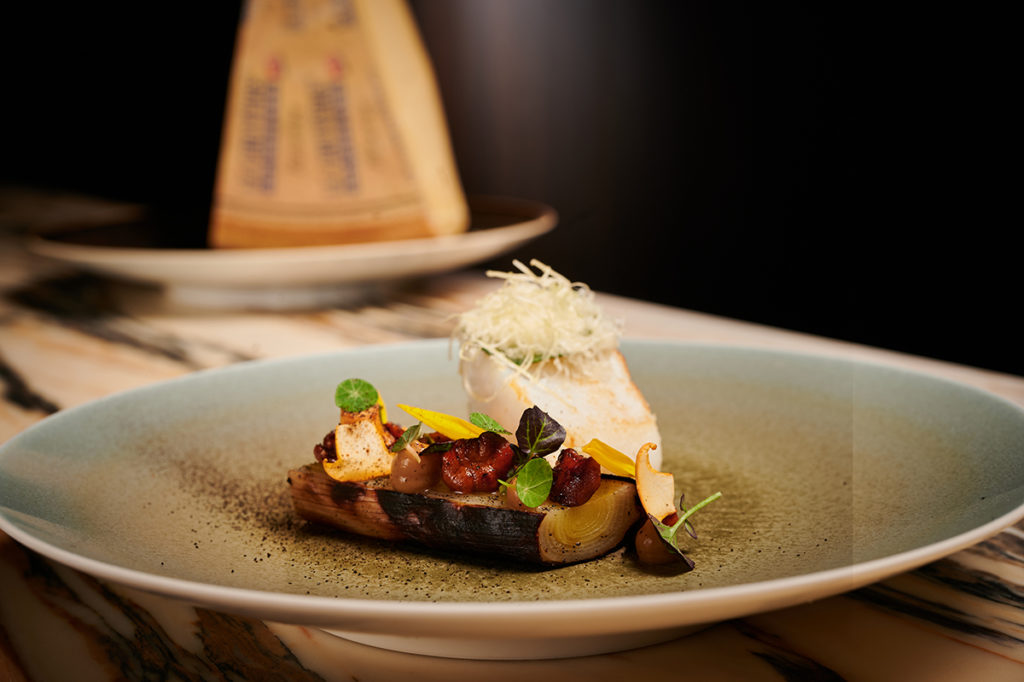 Live cooking class
Wednesday 31 of March at 7pm
With Viki Geunes,
chef of Zilte Restaurant***
on instagram
Tomorrow night, we invite you to join us for a final live cooking class. A class like no other, given by the chef Viki Geunes***, from Zilte Restaurant, who has recently won his 3rd Michelin star!
On this occasion, Viki will cook with us a recipe centered around Gruyère Réserve AOP. A Swiss cheese with a fine and racy aroma that owes its elegant and complex taste to the first quality raw milk of cows from the Gruyère region. During the long maturing process, the cheese wheels are turned several times and rubbed regularly with salt and water. The humidity allows the formation of a fatty layer on the rind which accelerates the maturation. This is what gives Gruyère Réserve AOP its unique flavor.
This crazy class will signal the end of live cooking classes with chefs on Instagram. Well, never say never, but with restaurants reopening
and the warm weather returning
️, it feels like it's almost over.
If it's been a year that you've been telling yourself that you'd love to participate in the next class, it's now or never.
We'll see you on Instagram tomorrow, March 31 at 7pm, super-ready, in your kitchen.
—
Cod, BBQ leek, chanterelles, yellow wine, Gruyère Réserve AOP
Viki Geunes – Restaurant Zilte***
Ingredients for 2 persons
– 2 x 150 g cod fillet
– 250 g chanterelles
– 2 shallots finely chopped
– 1/2 clove of garlic, finely chopped
– 10 cl of yellow wine
– 12 cl chicken stock
– 12 cl mussel juice
– 125 g butter
– 2 leeks
– mix of fresh herbs (watercress, wild garlic, nasturtium leaves, …)
– 1/2 leek cut into very fine julienne and fried at 140°C until crispy
– 60 g of Gruyère Réserve AOP
– 1 lemon