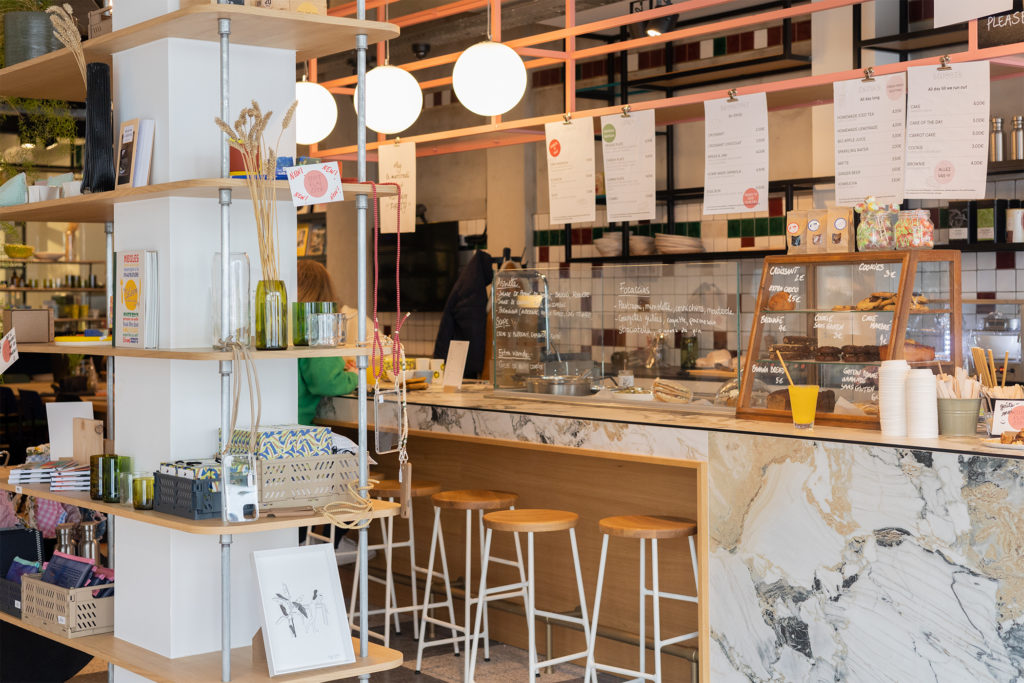 925 chaussée de waterloo, 1180 Uccle
SITE WEB – instagram
monday to friday : 8am – 5pm 
saturday and sunday : 10am – 5pm

 
The place is lively and colorful, and it's hard to decide where to set our eyes at the first glance. But this lovely chaos is only visual. At Met Plaizier, the atmosphere is calm and relaxing, and makes us want to come back on weekdays, to take a chair at the big table at the back, and work quietly with a cappuccino or a homemade lemonade next to us.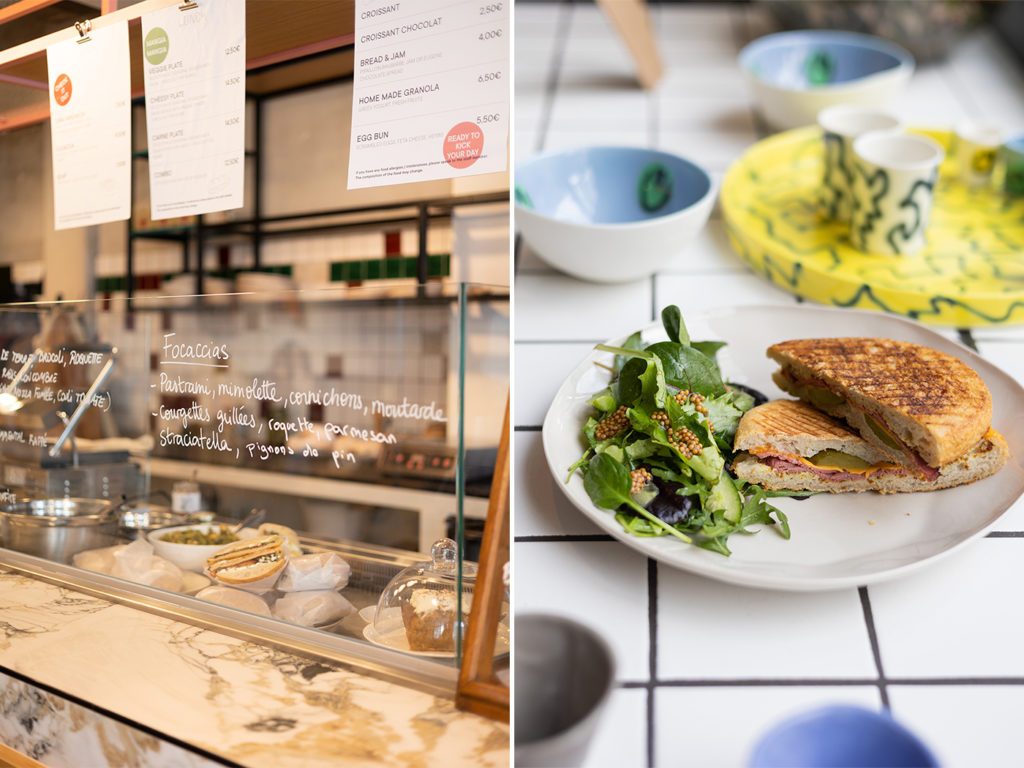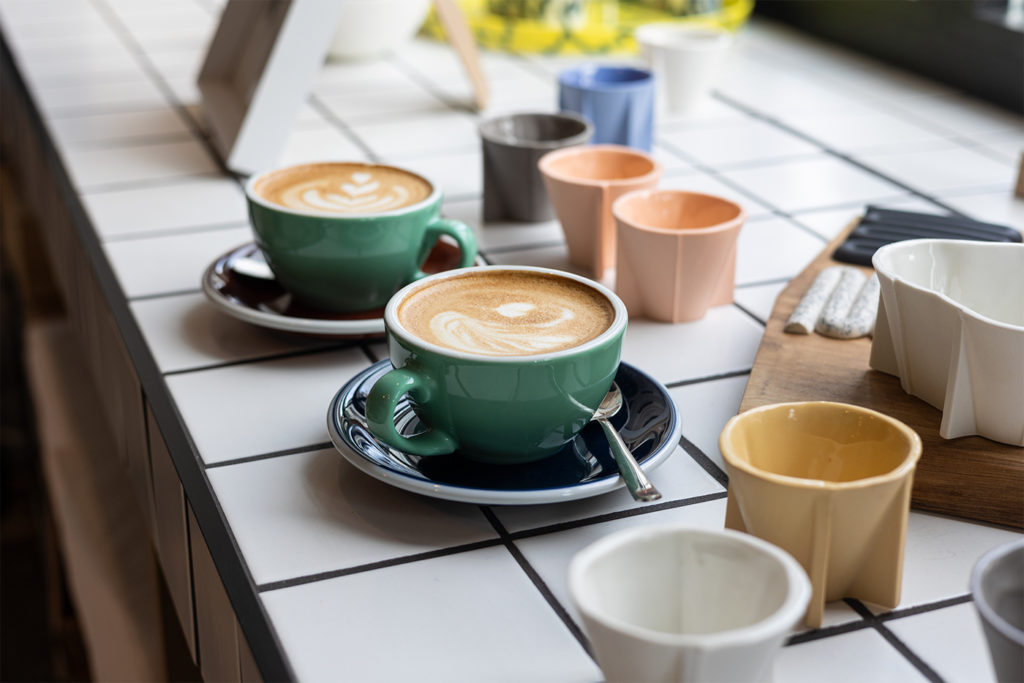 A lot is going on, actually, at that big table at the back. After talking with Laura, the manager, we very much want to sign up to one of the collaborative tables in March around the future of hospitality, that will welcome, to name a few, John from Old Boy and Richard from Le 203. On Tuesday mornings, it's rather at the front of the café that things get lively with inspiring talks from 8:30 in the morning, boosting your motivation to the maximum just before starting the day.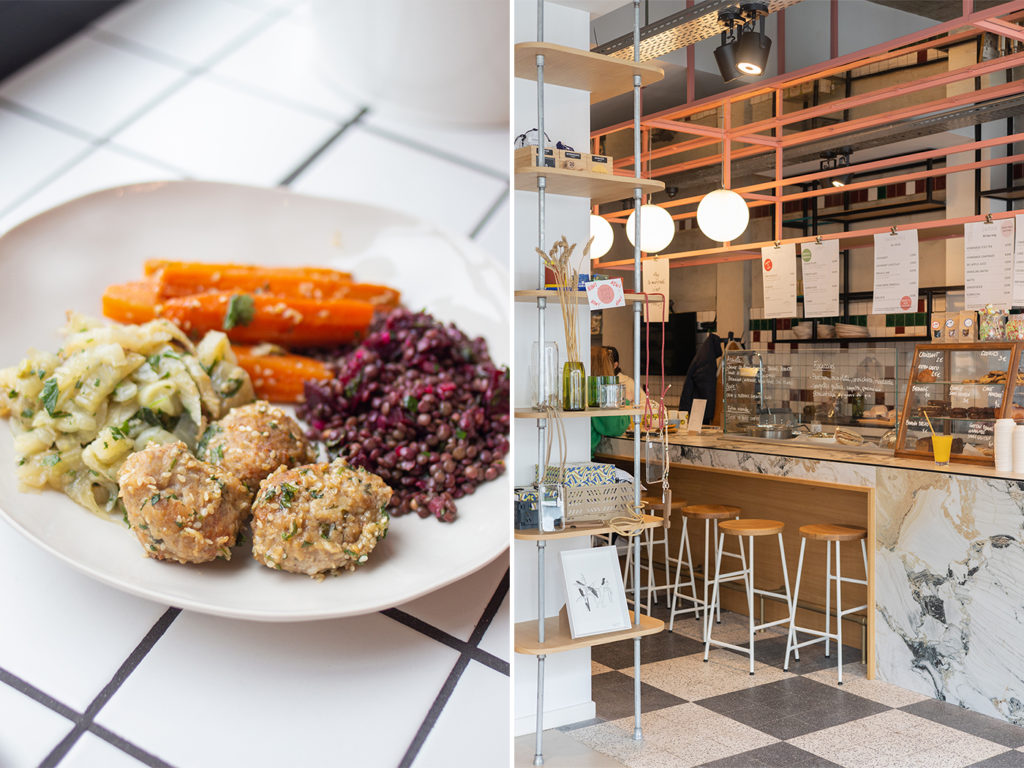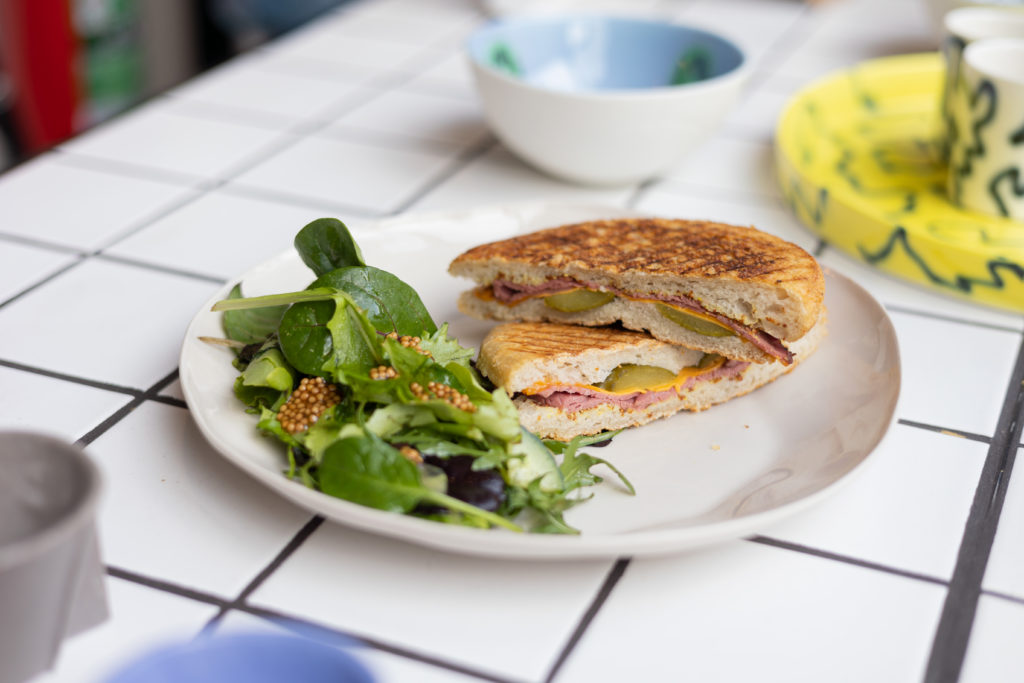 And on any other day, we just love to come to Met Plaizier to browse the food book corner, co-selected with Candide, and from which the recipes made for lunch are inspired. But also to find the perfect gift among the Belgium brands on the shelves, ranging from colorful ceramics to watches made with old skate boards. And of course, more importantly, we love coming here to sit down to unwind with a coffee from Wide Awake brewery and a pastry made by Sarah, a pastrami focaccia or a plate of homemade vegetables, always cooked with lots of love.