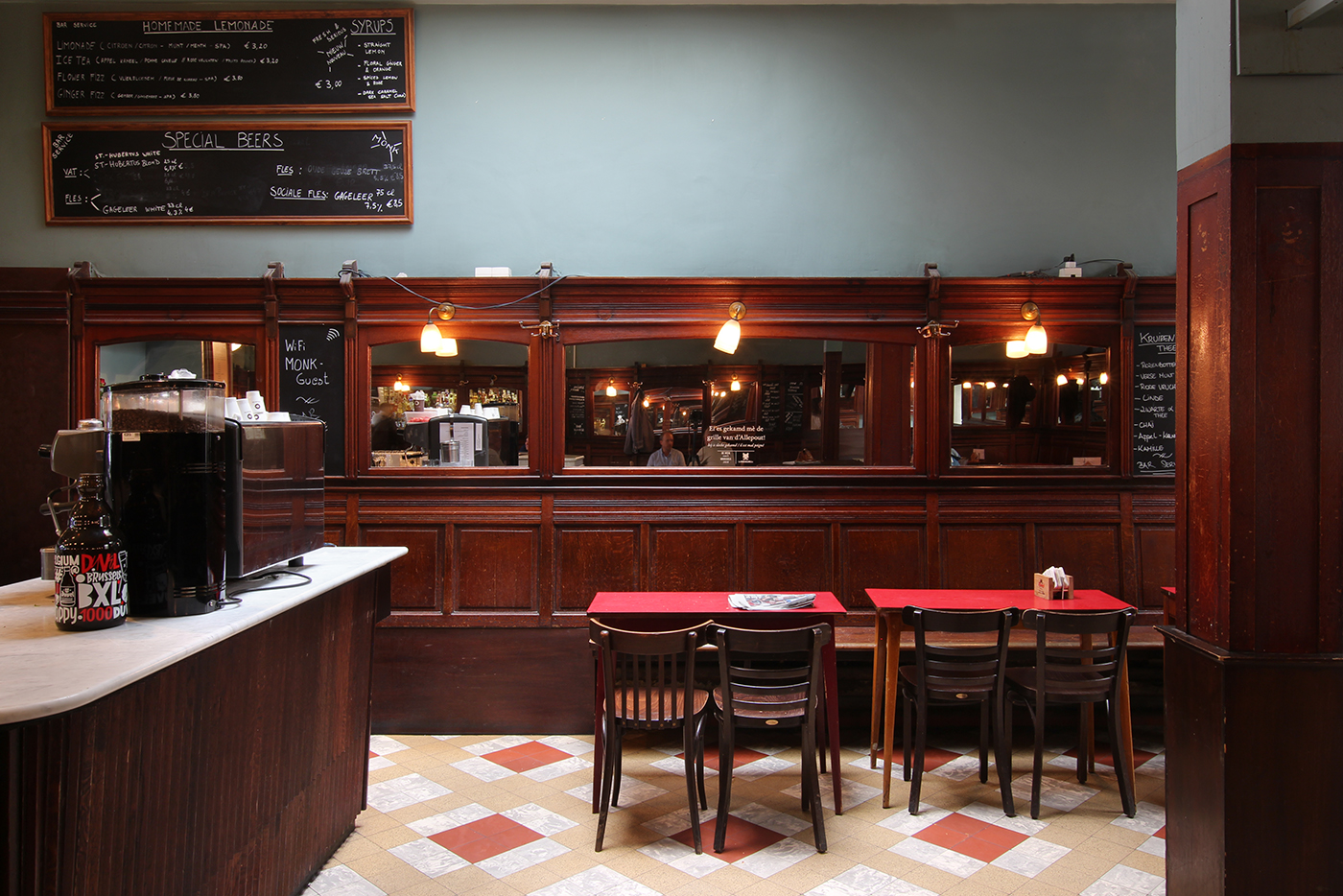 42 rue sainte-catherine, 1000 brussels
02 511 75 11 – site web
from monday to saturday,
from 11am to 1am on sunday,
from 1pm to 1am
beers: 2.20 – 5.50€
Mixed platter: 12€
We fell in love at Monk. We fell in love with this man, who's been coming here for over 25 years, and who knows the story of the place "better than the waitress". We fell in love with this other man, who comes here for a soup every single day, when he's not picking up a sandwich across the street, to eat it here along with a beer. We fell in love for the een bekke vanalles platter – a little bit of everything – its Orval cheese, its pâté de champagne, and its huge meatball pierced with a bunch of toothpick across the sandwich paper.

We fell in love for this eclectic and cosmopolitan customer base, changing as the day passes. There are three Monks, says the first man. The one from the morning, the one from the afternoon and the one from the evening. We also fell in love for its Belgian beer selection, and its huge tap beer offer. We fell in love for that not-so-young-anymore couple, coming every day at 11am sharp to enjoy a glass of white. We fell in love with the ancient woodworks, built long before the Monk even existed, and the words "à la couronne" carved onto it, giving us hints about the previous owners. And then we also fell in love for those long nights drinking and dancing, where we rush to eat their spaghetti Bolognese right before their kitchen closes, after having had one too many drinks already. We fell for this bar and the life it conveys, the stories it tells, the culture it passes on through each one of its customer, each of its Belgian beers, and every ballekes bites. We love the feeling of slowly making this place our own, like these men have done before us. Its more than a beer that we come to find when we walk into Monk, it's a piece of the soul from Brussels.