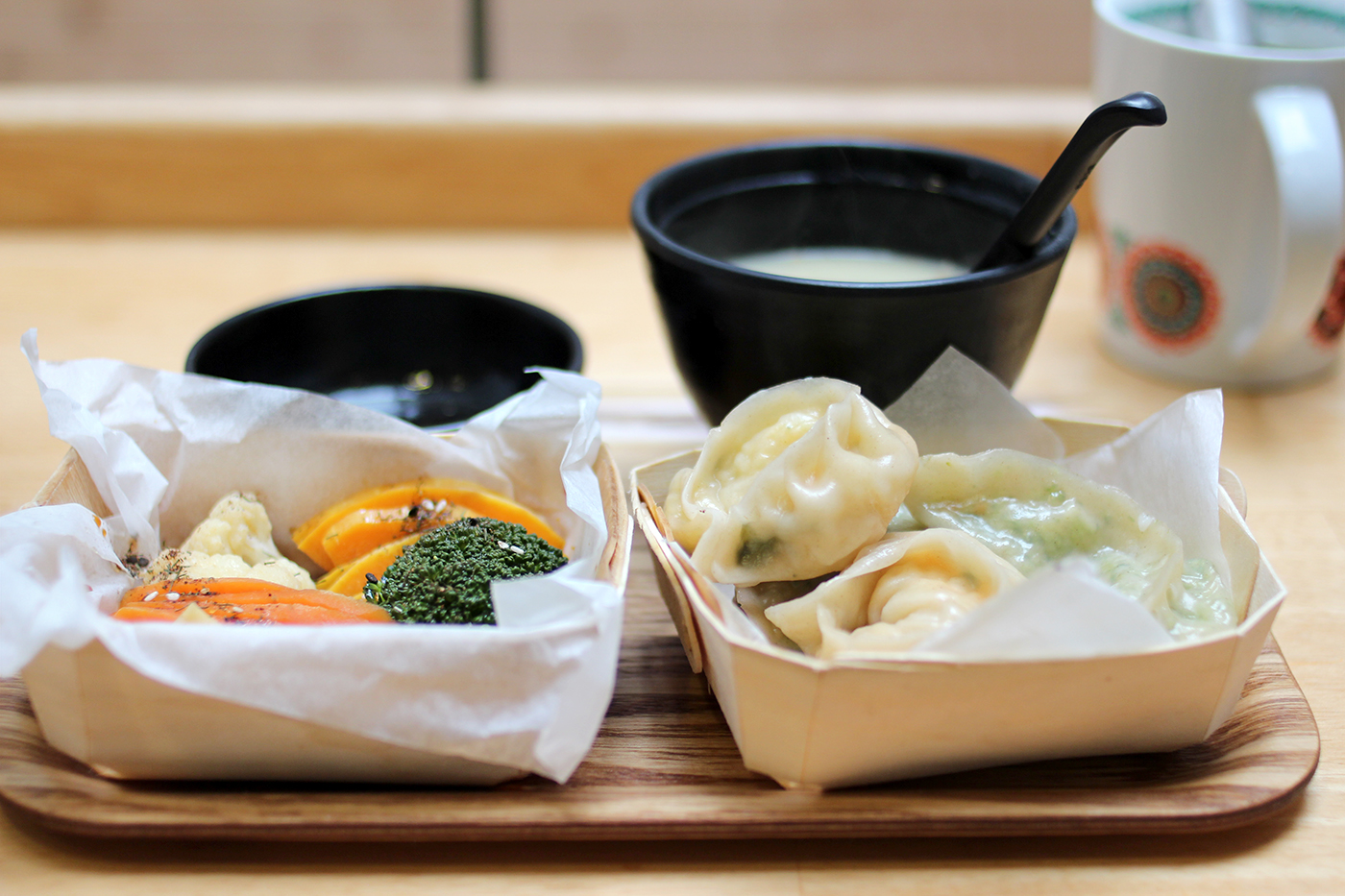 27 RUE DEFACQZ, 1050 IXELLESS
02 522 09 68 – WEBSITE – delivery
OPEN FROM TUESDAY TO FRIDAY FROM 11AM TO 3:30PM AND FROM 7PM TO 10PM
AND SATURDAY FROM 10:30AM TO 3:30 (for brunch)

7 AVENUE DES VILLAS, 1060 SAINT-GILLES
02 522 09 68 – WEBSITE – delivery
OPEN FROM MONDAY TO SATURDAY FROM 6 TO 9:30PM
Mo Mo touched our hearts. This little Tibetan canteen located on rue Defacqz, opened by Lhamo Svaluto in 2014, serves delicious steamed dumplings, minute made by Tibetan women. Those dumplings are named momo. The dough is different from the Chinese dumplings we know, thicker, and wheat-based. The stuffing, with meat, cheese or vegetables, is filled with flavours. We spot ginger, cumin and star anise, a few spices we also find in the steamed vegetable basket served along with the dumplings. For lunch, a little soup of the day completes the menu, along with the dumpling and veggie baskets, for a super healthy and comforting meal.
Since April 2017, a new venue has opened near Place van Meenen, where a little terrasse is available.
Mo Mo's story particularly moved us. The fair-trade and organic produce are prepared by women escaped from Tibet, living as political refugees in Brussels. By offering them a worthy and stable job where the language isn't a barrier, Mo Mo is helping them find a place in our society. No need for words here, their warm and welcoming smile is all we need.