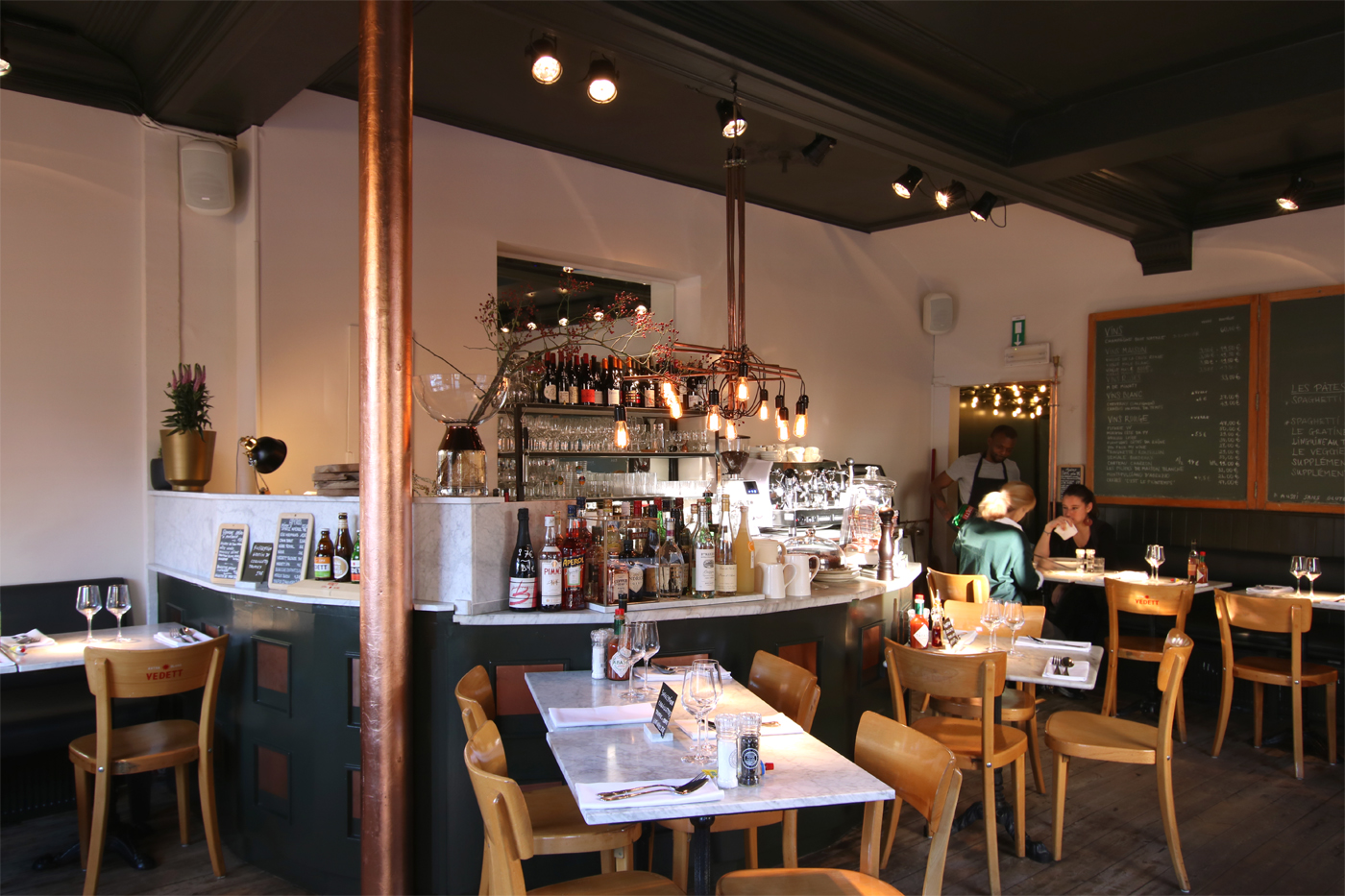 69 RUE DU DOYENNÉ, 1180 UCCLE
02 217 03 61 – SITE WEB
OPEN FROM WEDNESDAY TO SUNDAY
FROM 12PM TO 2PM AND FROM 6:30PM TO 10PM
Tontons's got the looks of the typical around-the-corner Belgian bistrot. Located right next to Parvis Saint-Pierre in Uccle, its real difference stands in its menu. Valérie Delange, the owner, took the challenge of putting the traditional Belgian recipe of spaghetti bolognese back in the spotlight. No tagliatelle al ragu here, but spaghetti served with a slow-cooked tomato sauce and quality minced meat. Once perfectly cooked, the spaghetti is topped with homemade bolognese sauce and a mountain of freshly grated Emmental.
The menu is short, but efficient. The mixed plate to start (13€) includes some of the best cold cuts from the famous Cuvry farm, served along with fresh maquée and radishes. Next to the Tontons Bolognese (12€) on the black board, you'll find ham and cheese spaghetti (12€), grilled macaroni and cheese (13€), or white tuna linguine with capers and lemon zests (15€). The noticeable plus : the possibility to order your pasta gluten-free for 3€ extra.
The titles on the menu take us 20 years back, especially the oven roasted apple with whipped cream on the dessert list (7,50€), just like the ones our grandmothers used to make. The place is elegant and charming, with its old wooden floors, marble tables and dark green leather seats. Valérie tells us that it's both her uncles, who she's really close to, who helped her open the place and inspired her the name Tontons.
When the sun is out, they bring out the terrace right across the street. another reason to go back and enjoy an authentic and truly comforting Belgian meal.