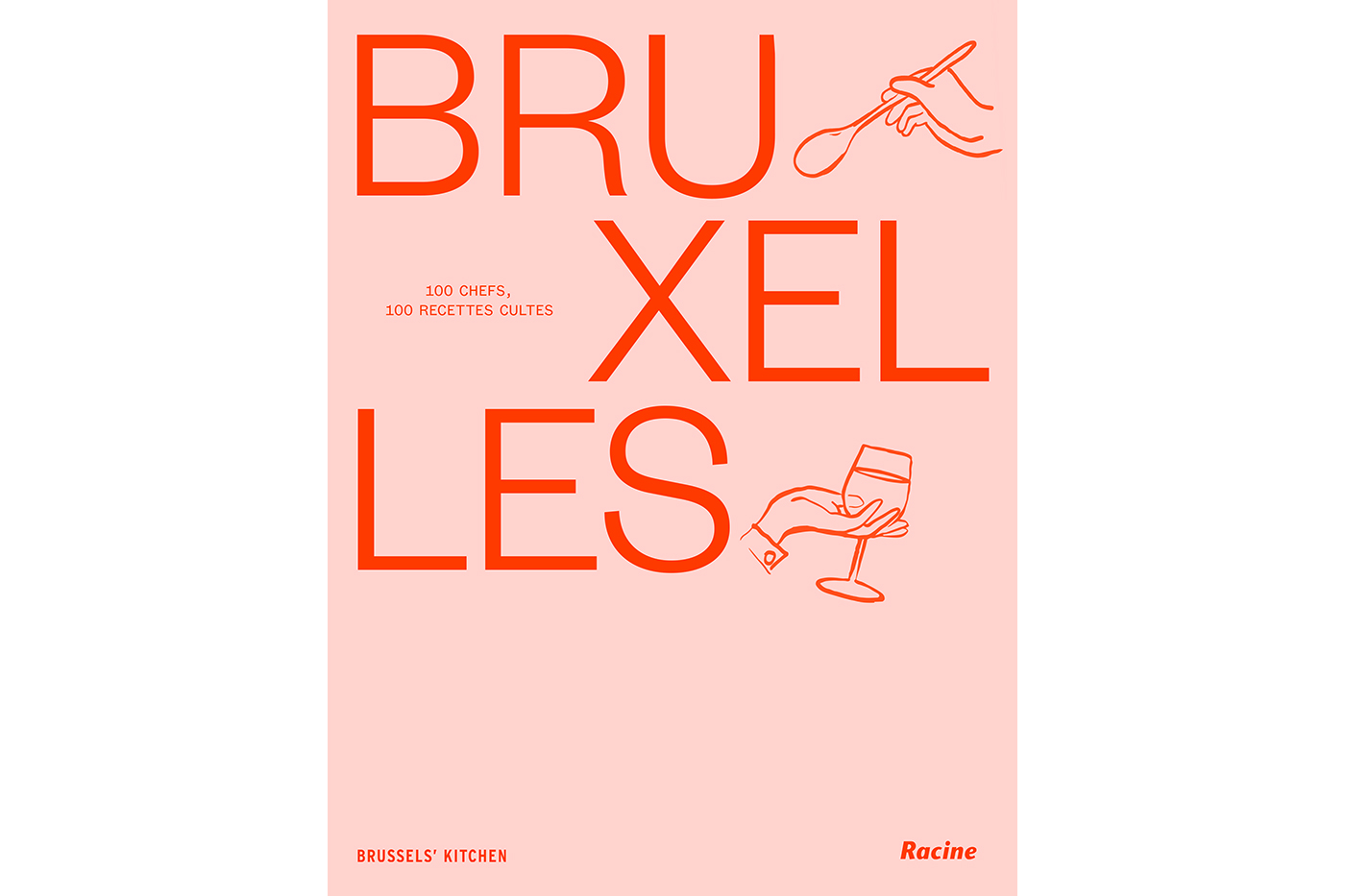 New book by Brussels' Kitchen
in collaboration with
100 tremendous chefs
Price: 30€ (+5,65€ for delivery)
It is now possible to pre-order our new book ! The book will be available on Nov 9th. 
If you have chosen the pick up option, let's meet on Novemver 9th at bar Le Cocq (12 place fernand cocq, 1050 Ixelles) from noon to 1.30pm or from 6 to 8 pm.
If you have chosen the delivery option, the book will be shipped to you on November 10th.
In this new book, the team behind Brussel's Kitchen, THE foodie guide of the capital, offers us the 100 recipes of the most cult restaurants of our beautiful Brussels.
100 recipes to give you a taste of the best of Brussels' food scene.
100 recipes to bring a bit of the worlds of all these fabulous chefs to your home, to your kitchen and even into your plates.
For months, the authors slipped into the kitchens of their favorite chefs, tasted their recipes and carefully noted down some of their secrets and many of their tricks. From the dishes to the desserts and not forgetting the cocktails, this book has everything.
Pasta cacio e pepe from Certo, homemade snicker from 203, bolognese sauce from Tontons, monochrome curry from Old Boy, carbonara from Osteria Romana, Katsu Don from Yamato, crispy bacon roll from Knees to Chin, Fernand Obb's special fricadelle, Sanzaru's sea bream ceviche, Nénu's salsiccia noodles, Monella's fried bomb, Nuovo Rosso's paccheri del prete, El Camion's tartufata French toast, Edgar's Flavors' Frida's Margarita… and many more.
With a list of our recommended shops and grocery stores to find everything you need.
—
Book in French only
Hard back cover
20cm x 26cm
—
By Chloé Roose & Céline Cogniaux
Layout Delphine Volkaert
Illustrations Audrey Schayes, Codefrisko
Editions Racine