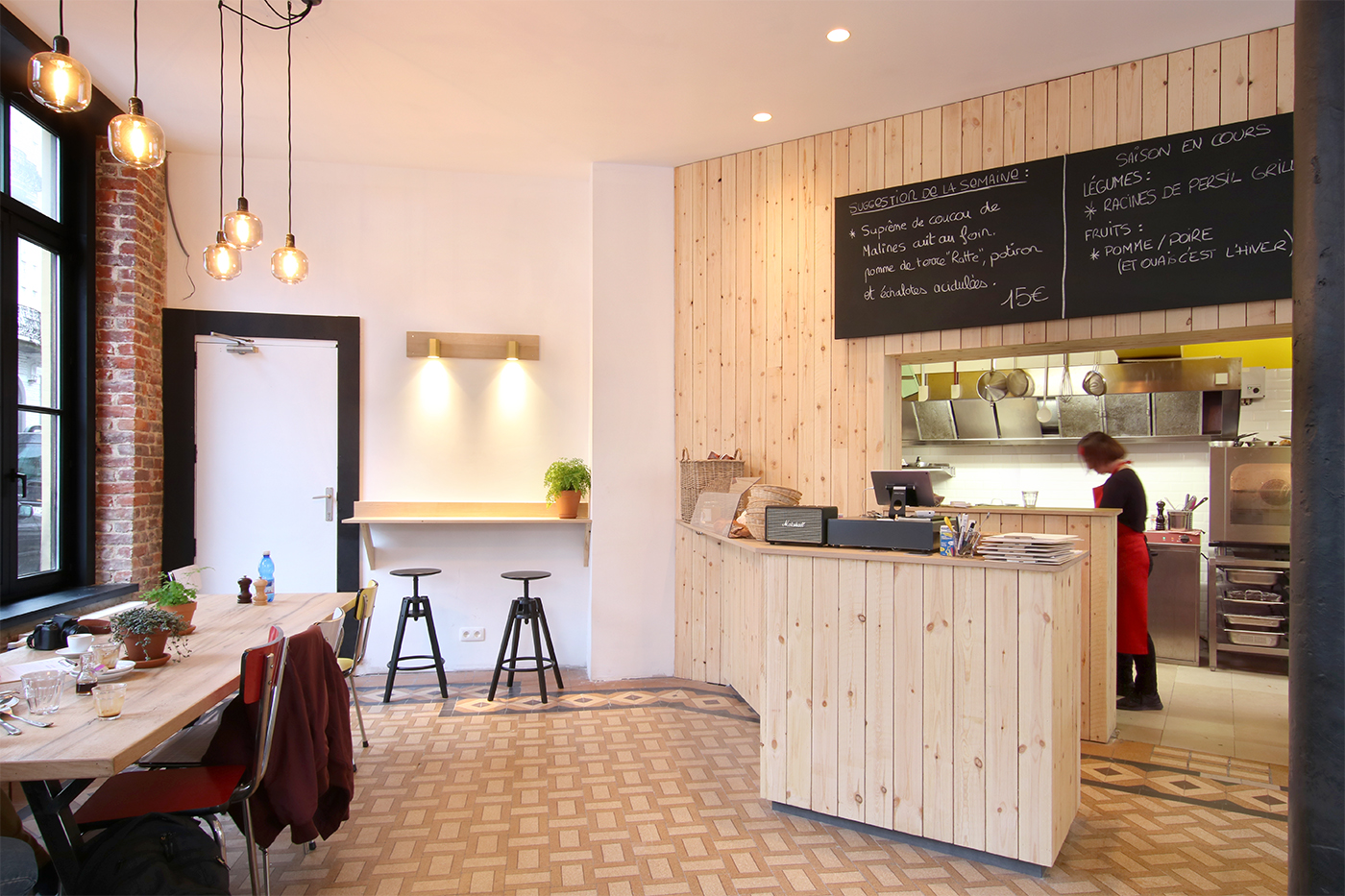 5 RUE DU COULOIR, 1050 IXELLES
SITE WEB
OPEN FROM TUESDAY TO FRIDAY, FROM 8AM TO 4PM
SAT. AND SUNDAY FROM 10AM TO 4PM
THE KITCHEN CLOSES AT 3PM – NO RESERVATIONS
Just a week after its opening, La Petite Production was already full, and never emptied since. Not that surprising since they offer a delicious brunch menu, which they serve every single day of the week, all day long.
Laurent Dano, already owner of My Little Cup, teamed up with Danaé de la Barra, who runs the kitchen. Together, they created a terrific brunch menu, available every day, because no one should have to wait until the weekend to have pancakes and french toasts. Besides the classic but no less essential brunch options, their hit is definitely their « Pimp my eggs » combo (14€). Two eggs, cooked the way you want, then served with your choice of toppings : little sausages, tomato beans, mushrooms, goat cheese, bacon or even seasonal veggies. They've got it all.
But you'll want to remember La Petite Production outside of their brunch menu as well. On weekdays, Danaé prepares a daily special, made with fresh and seasonal ingredients. We had a delicious Coucou de Malines supreme, served with pumpkin, roasted potatoes, shallots and reduced hay-smoked broth (15€). A recipe that completely blew us away. And for a minute there, we were almost scared not to be hungry anymore for pancakes.
The place has one of these « new age cafés » looks we love, with its open kitchen, wooden counter, red-brick walls and colourful formica chairs. The atmosphere is relaxed and friendly, but most of all, the food is delicious.