The Ride Life, ce sont des vidéos de bruxellois qui aiment Bruxelles, le vélo, et faire du vélo à Bruxelles.
The Ride Life, c'est un projet lancé par Bert et Camille, vidéaste et présentatrice radio.
Mais The Ride Life est surtout l'occasion de présenter des personnes qui connaissent leur ville, et qui nous montrent leurs endroit favoris au cours d'une promenade à vélo.
Cette fois, c'est Brussel's Kitchen qui s'est prêté au jeu. Un magasin de design, une poissonerie fétiche et un café réconfortant où l'on sert un moelleux au chocolat à la fleur de sel qui fait parler tout Bruxelles. On vous laisse découvrir la vidéo.
Un article découvert sur la toile qui nous a beaucoup fait rire. Mr. Lung nous parle des profils type des foodistas qui nous agacent. Bizarrement, on ne se situe pas trop dans les blogueurs culinaires, mais plutôt dans un mix de "foodingista" et de "avantjétaisfashionista". En voici un bref passage.
"Il aime les vins naturels et les aliments de saison locaux parce qu'il a lu que c'était bon pour la santé et l'empreinte carbone, ne jure que par le Chateaubriand, Septime, Saturne et n'importe quel chef japonais qui pratique à Paris et pense que Bocuse était un chanteur lyrique du XIXème siècle. Vous aimeriez le féliciter pour son déguisement et son humour, mais il est sérieux, ce con."
A lire en entier absolument, et si vous avez un peu d'autodérision, peut-être vous y retrouverez vous autant que nous 😉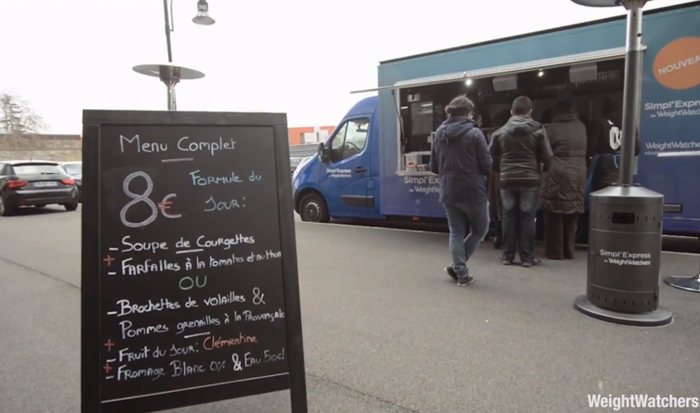 Au tour de Weight Watchers de lancer son foodtruck! Pas de "points" au menu, mais des aliments frais et sains, préparés minute et en plein rue, nous on est plutôt pour! La vidéo se trouve dans l'article ici.
A quand leur foodtruck à Bruxelles?