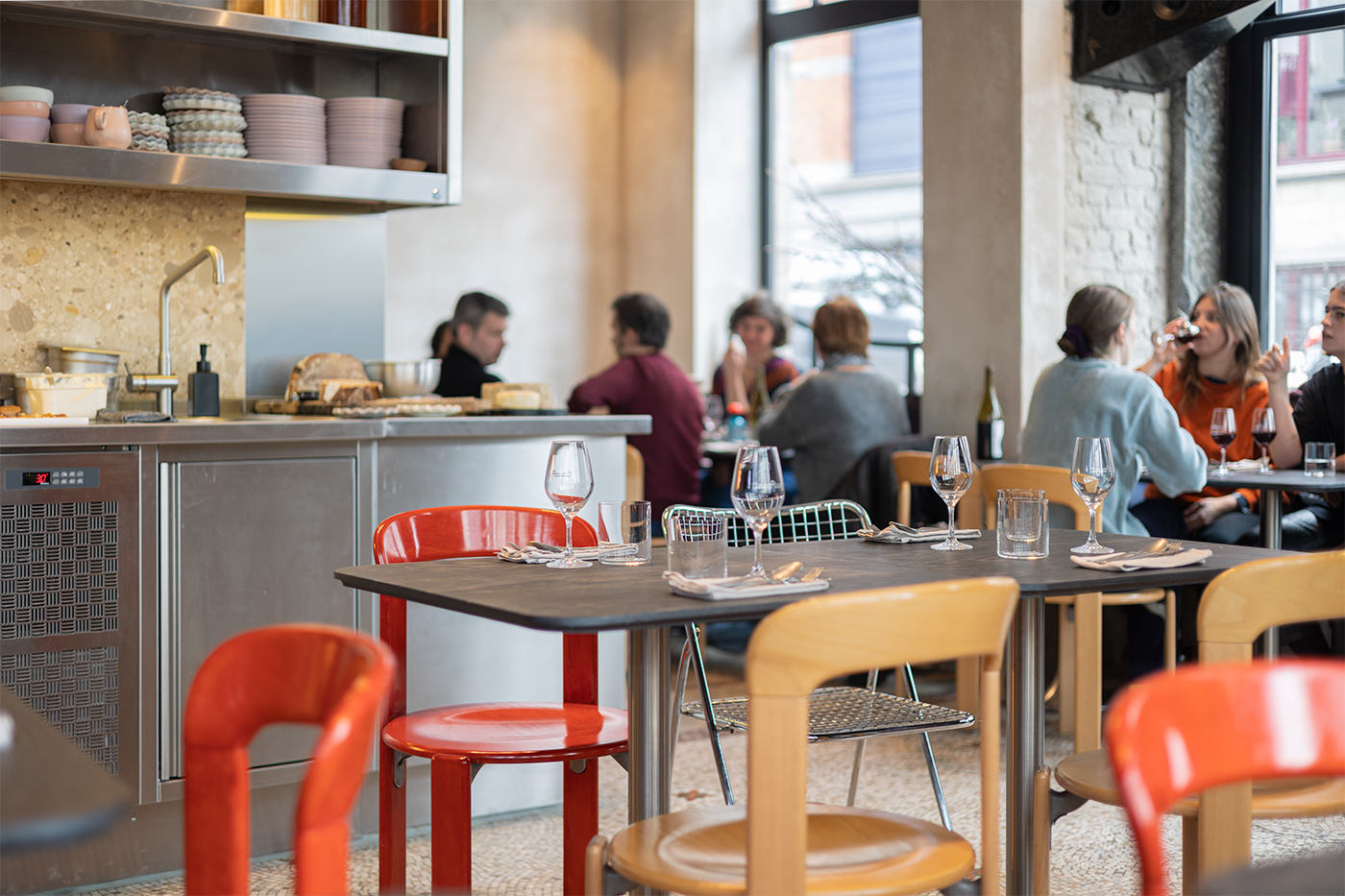 56 rue de roumanie, 160 Saint-Gilles
réservation – instagram
wednesday to sunday, 12 to 2pm
and from 7pm to 10pm
(Restaurant – caterer previously called Saucisse)
I was sitting at the same table as last time, the one in the corner, where the angle of the bench slightly differs from the angle of the table, making it a bit awkward to sit, while watching the remaining customers lazily finish their daily special. It was on a Saturday at 3pm, the clouds were slowly taking over the previously blue sky, and Mad About You was echoing in the almost empty restaurant.
Inside, the atmosphere was peaceful. I put my book down to check the menu again, thinking whether I was going to go for dessert or not. I briefly hovered the dessert part – French Toast (9€) -, and scrolled to the bottom, where below the lines about allergies and intolerances, I found the word "bisou". I smiled and waved at the waiter.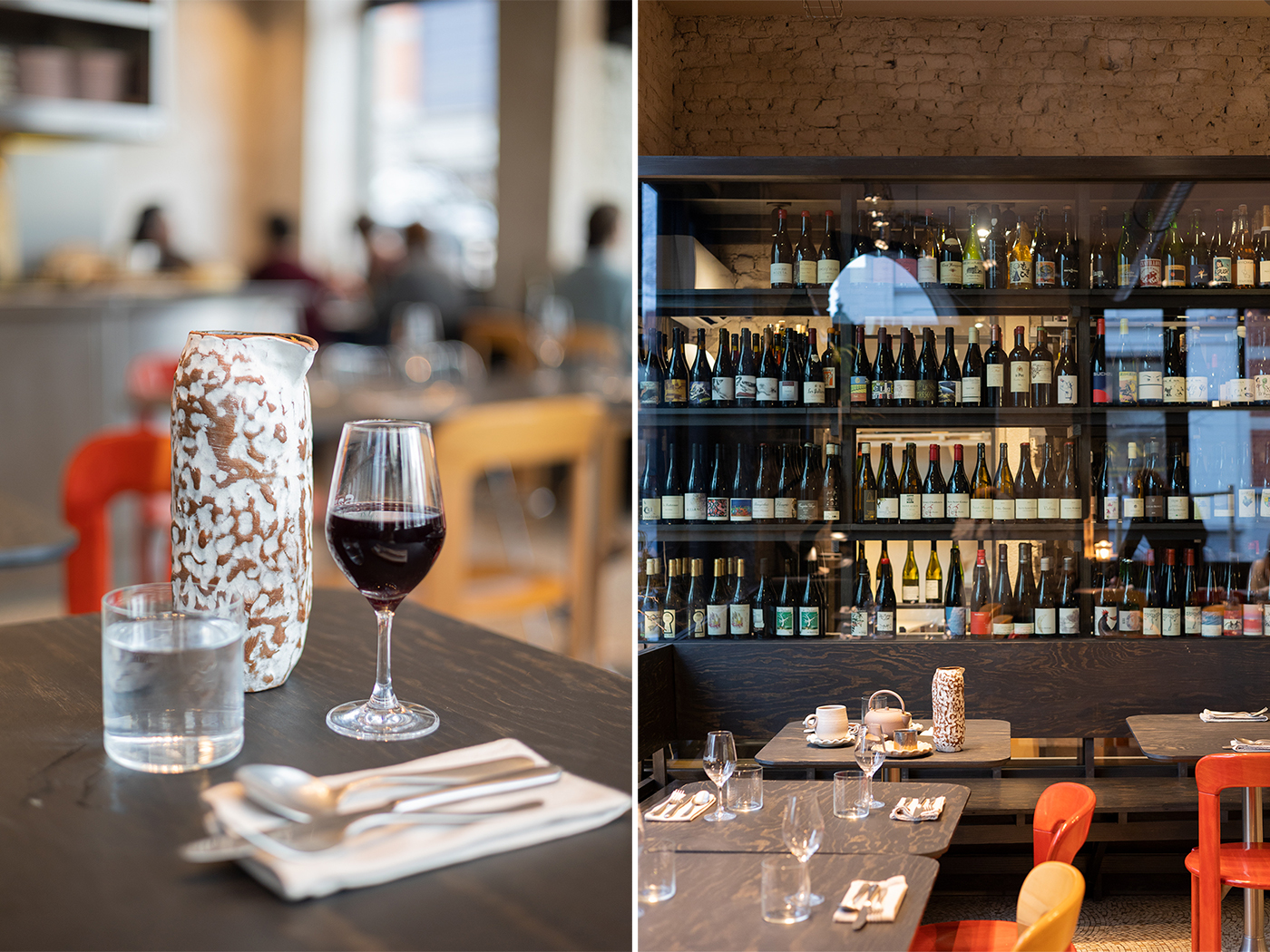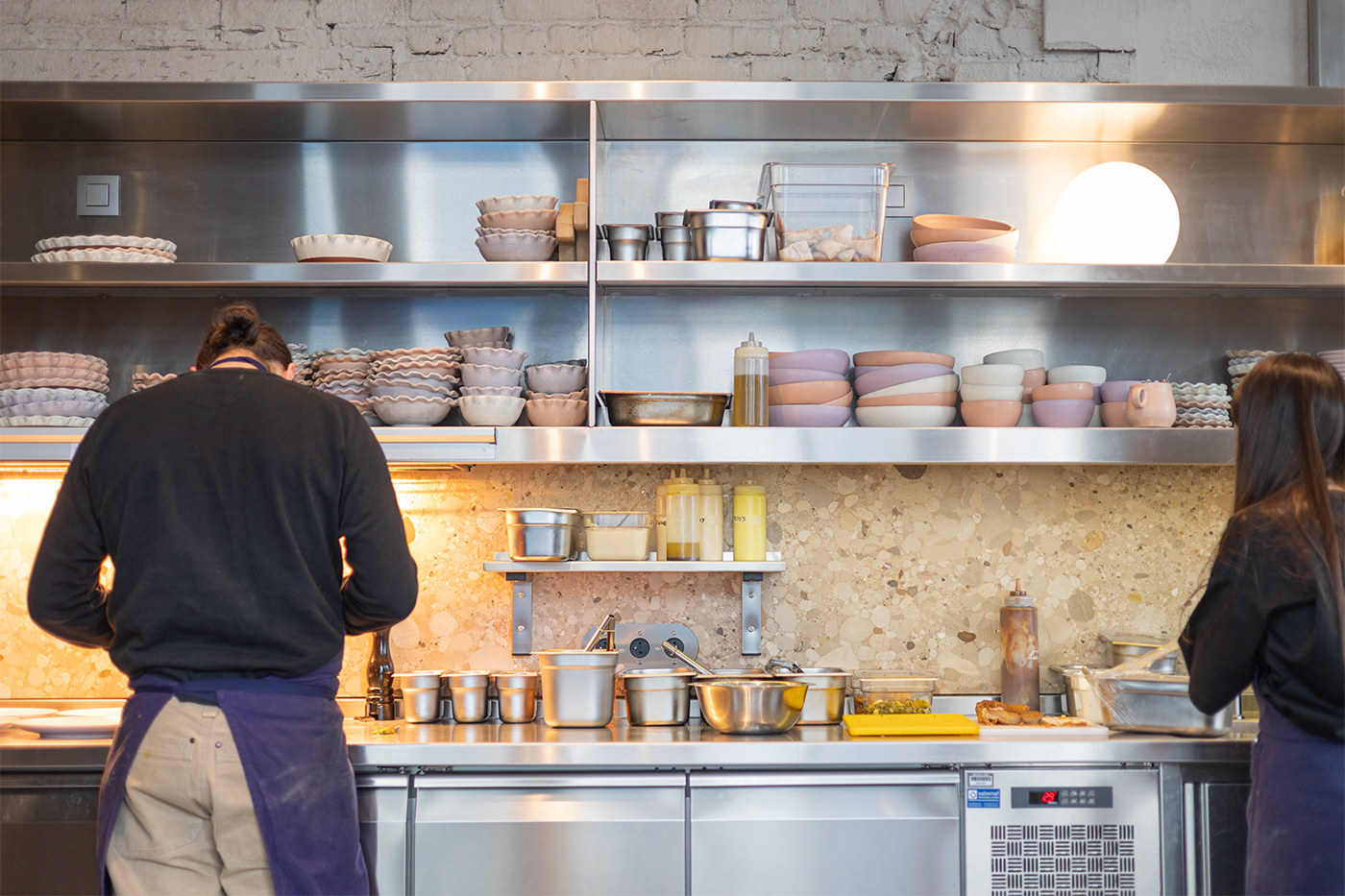 While devouring my French Toast, though about that book I recently read, Eat, Pray, Love, where the author describes her stay in Rome as the happiest 12 kilos she ever got. That's exactly how I felt with every bite I put into my mouth. Happy. Extremely happy. Never had I ever eaten something that wonderful, that left with me with so much joy. Each bite was pure fluff, covered with a thick layer of salted caramel cream, torched before my eyes by the waiter, then sprinkled with hazelnuts and pistachio bits and paired with sour cream. Perfection. That dessert alone could make me want to book again right away, if the rest hadn't had convinced me already.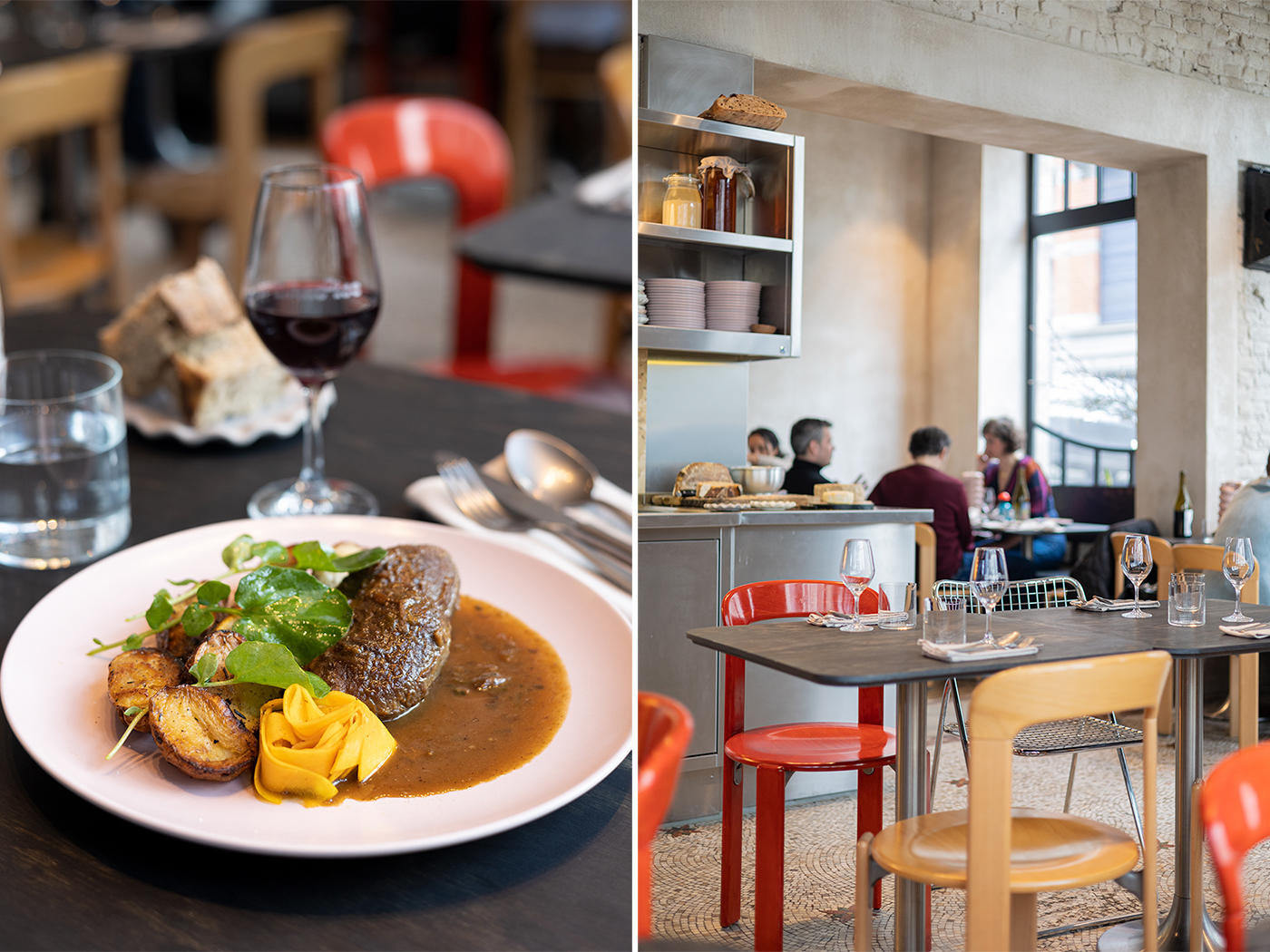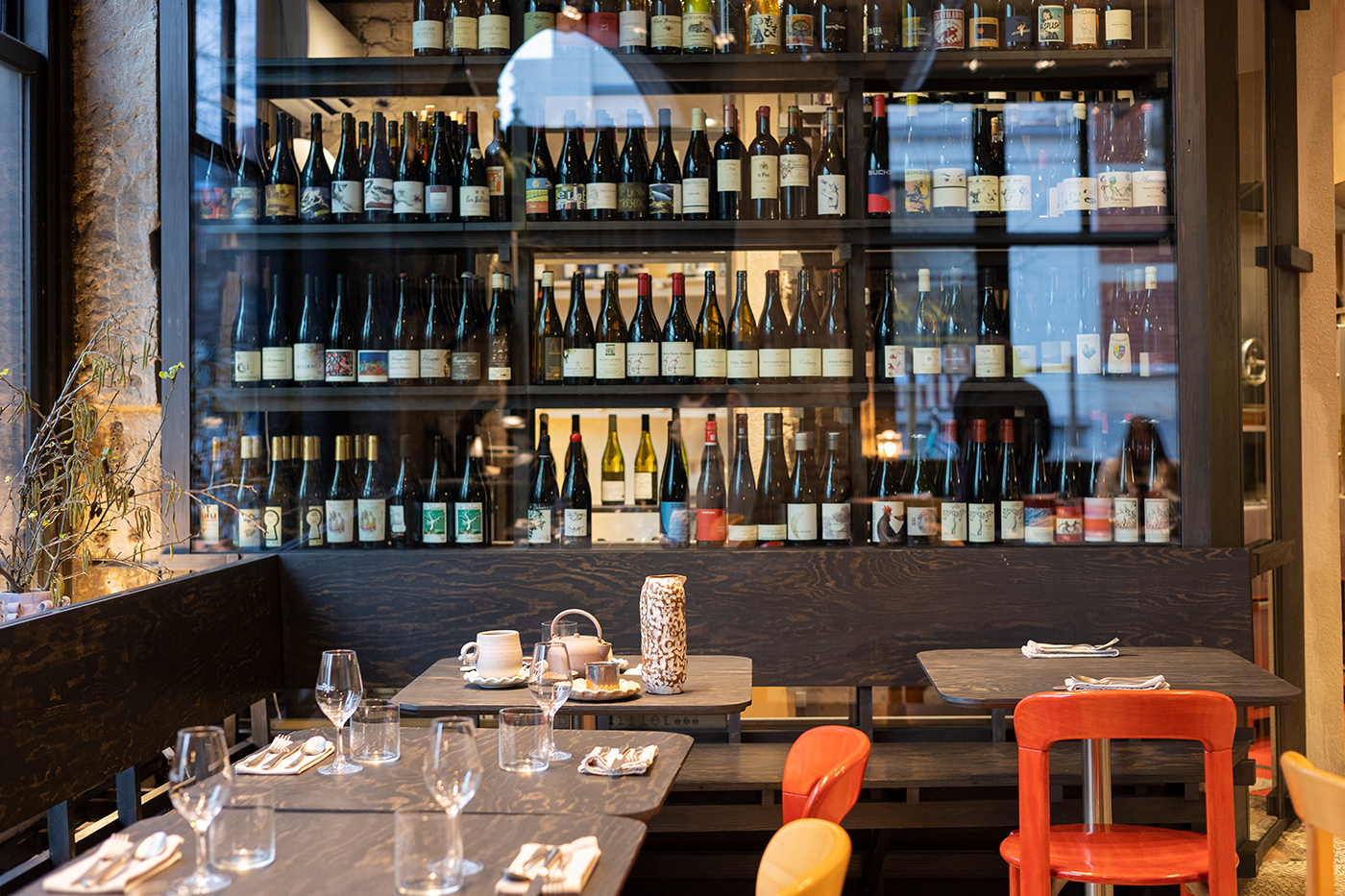 Saussice is, without a doubt, one of the best restaurants I've visited in a long time. Though it did take me a while to go. It was a bit like those movies you've heard so much about and that your expectations have gotten so high that you know the only right way to see it is on a large screen. Well it was a bit like that for us, we wanted to live the Saussice experience fully, even though it meant waiting a few extra weeks after the take-out counter had opened.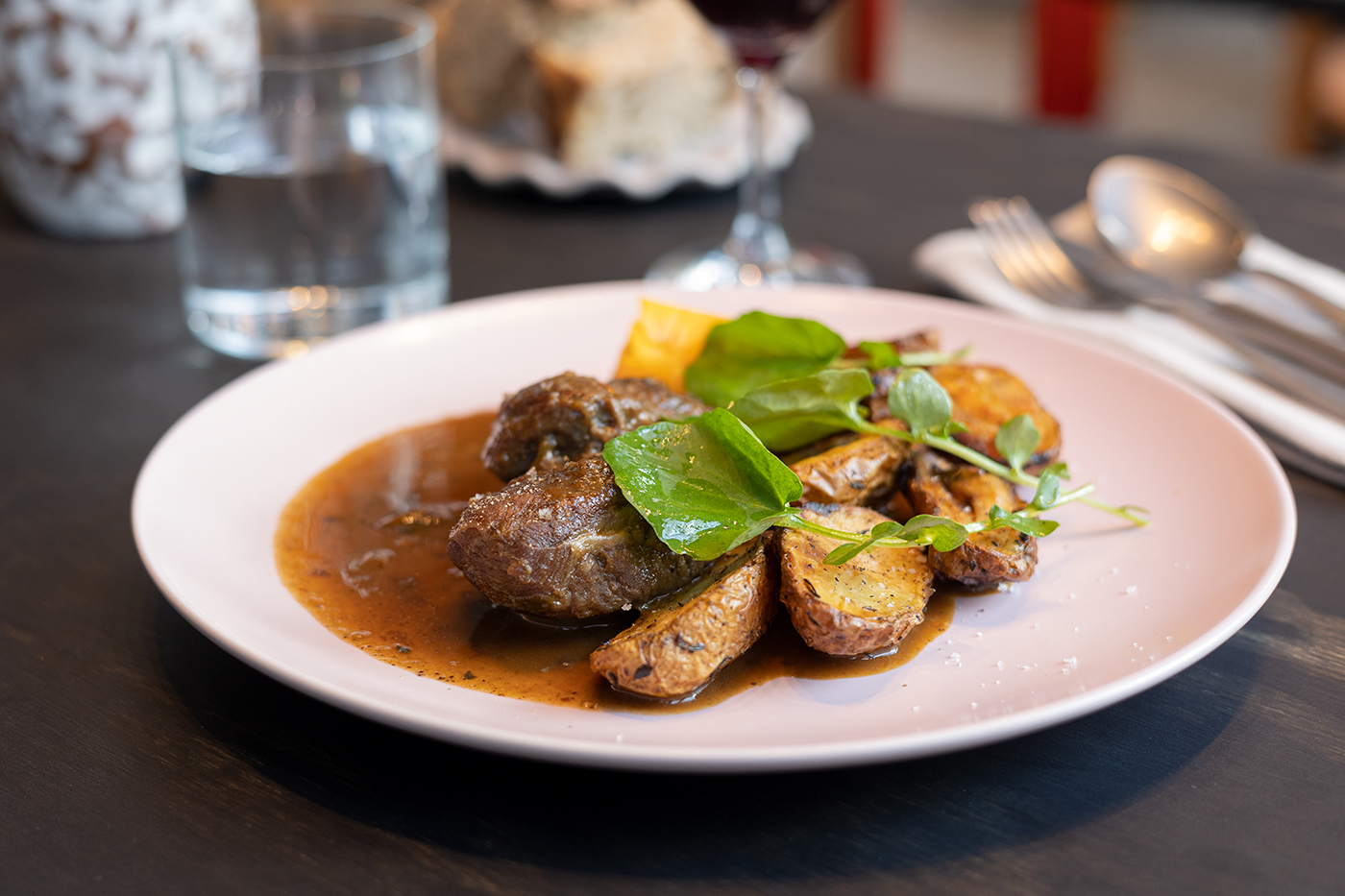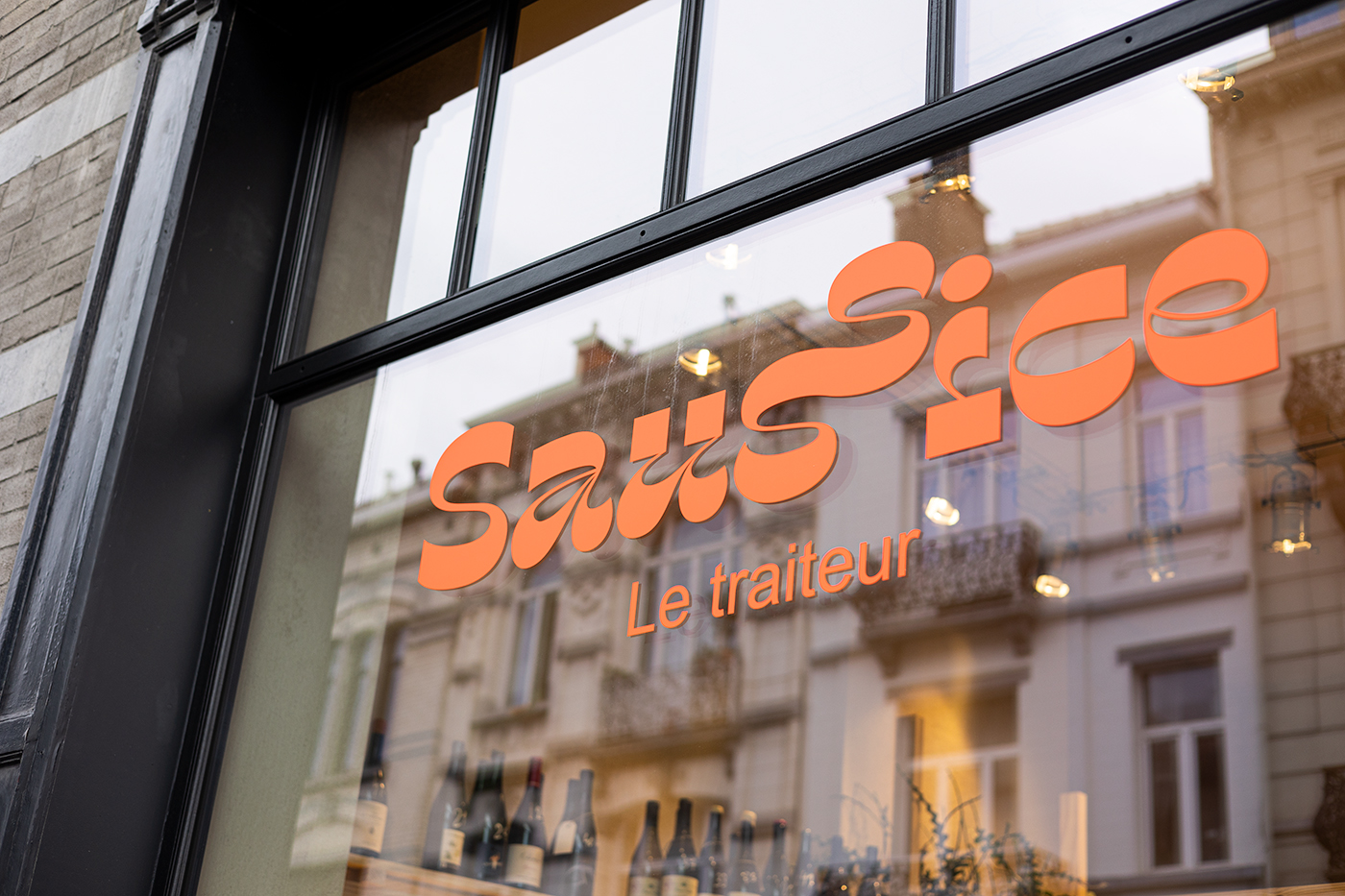 We went on a Friday night – the equivalent of large screen restaurant-wise. The small dishes to share (8€ – 25€) were good, of course, and each meat and fish cooked to perfection, but what stroke me the most was the details. The ceramic jars shaped like sausages and saucisson, the aprons on the waiters, with that little something reminding us of a gastronomic experience, even though the atmosphere here was super laid back, the visual identity, and the huge silver and neon pantone orange sticker proudly displaying the logos on the windows, the playlist, the extensive natural wines menu and the knowledge of the sommelier, the two-color chairs, the terrazzo in the kitchen looking like the interior of a sausage, the color of the bathroom, the plates. Nothing had been left to chance. And everything moved me.
Congrats girls, I'll be back again shortly.