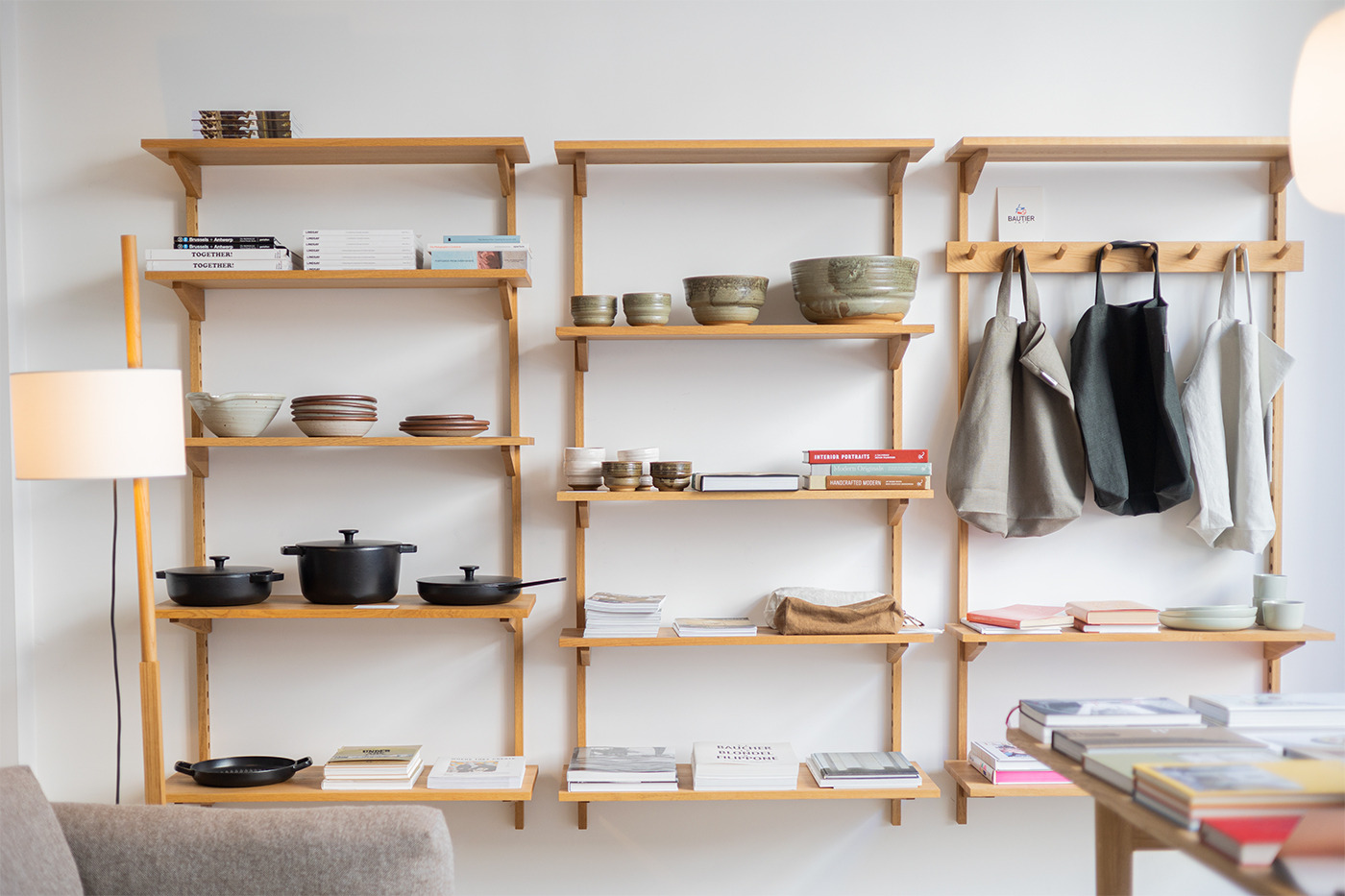 314 chaussée de forest, 1190 Forest
SITE WEB – instagram
du mardi au samedi, de 10h à 18h

 
Light and softness were the two words that directly came to mind when stepping into Marina Bautier's space. The office at the back blends in perfectly with the showroom, shop, and since not long, a tiny café. You'll find beauty here everywhere, if you know how to look.
All my senses were on the lookout as I made my way to the shelf designed by Marina, held a cup upside down looking for the name of the maker, or scrolled a magazine that seemed to be both about architecture and dining. This is where I belong, and I knew it right the second I walked in.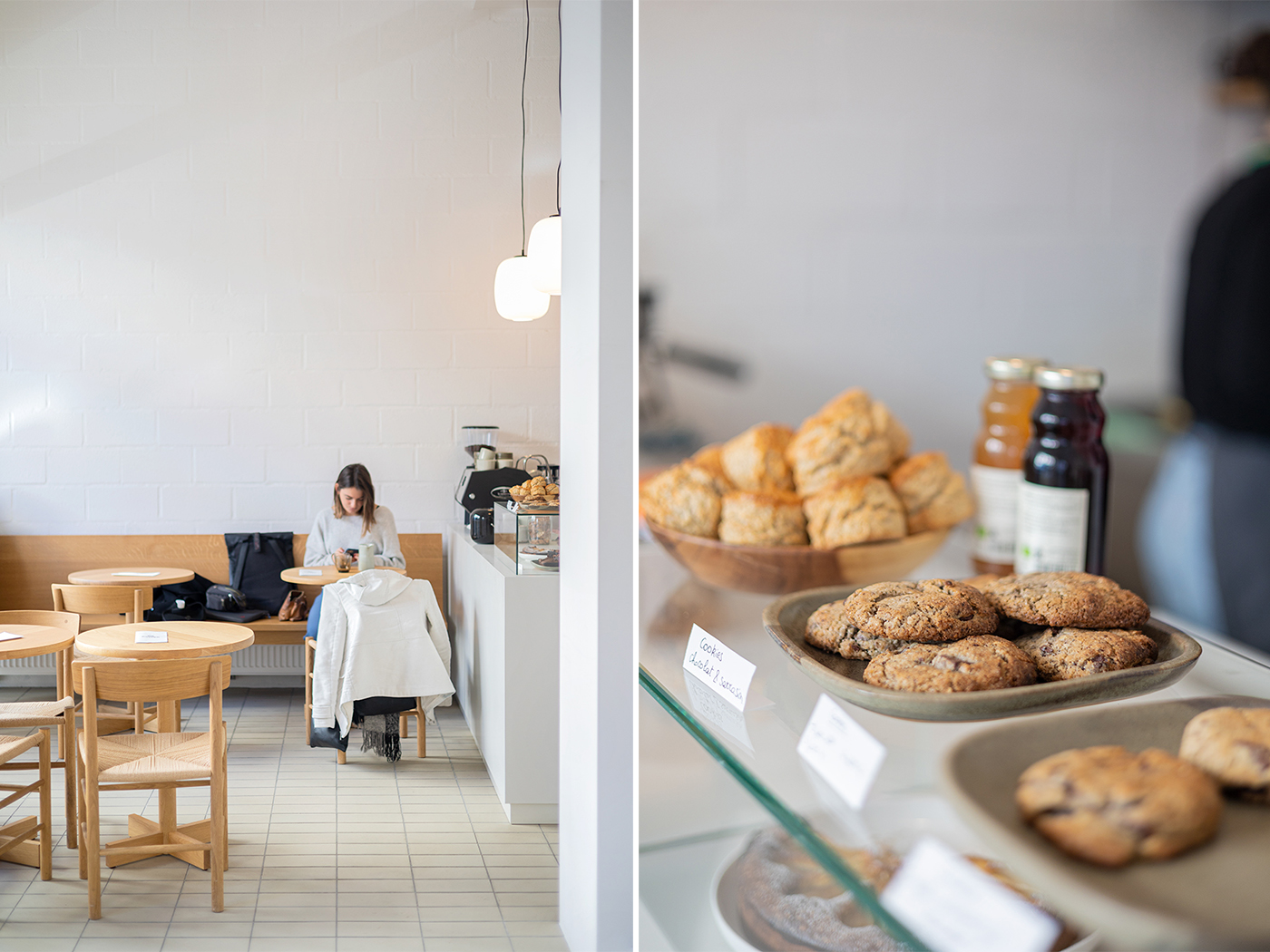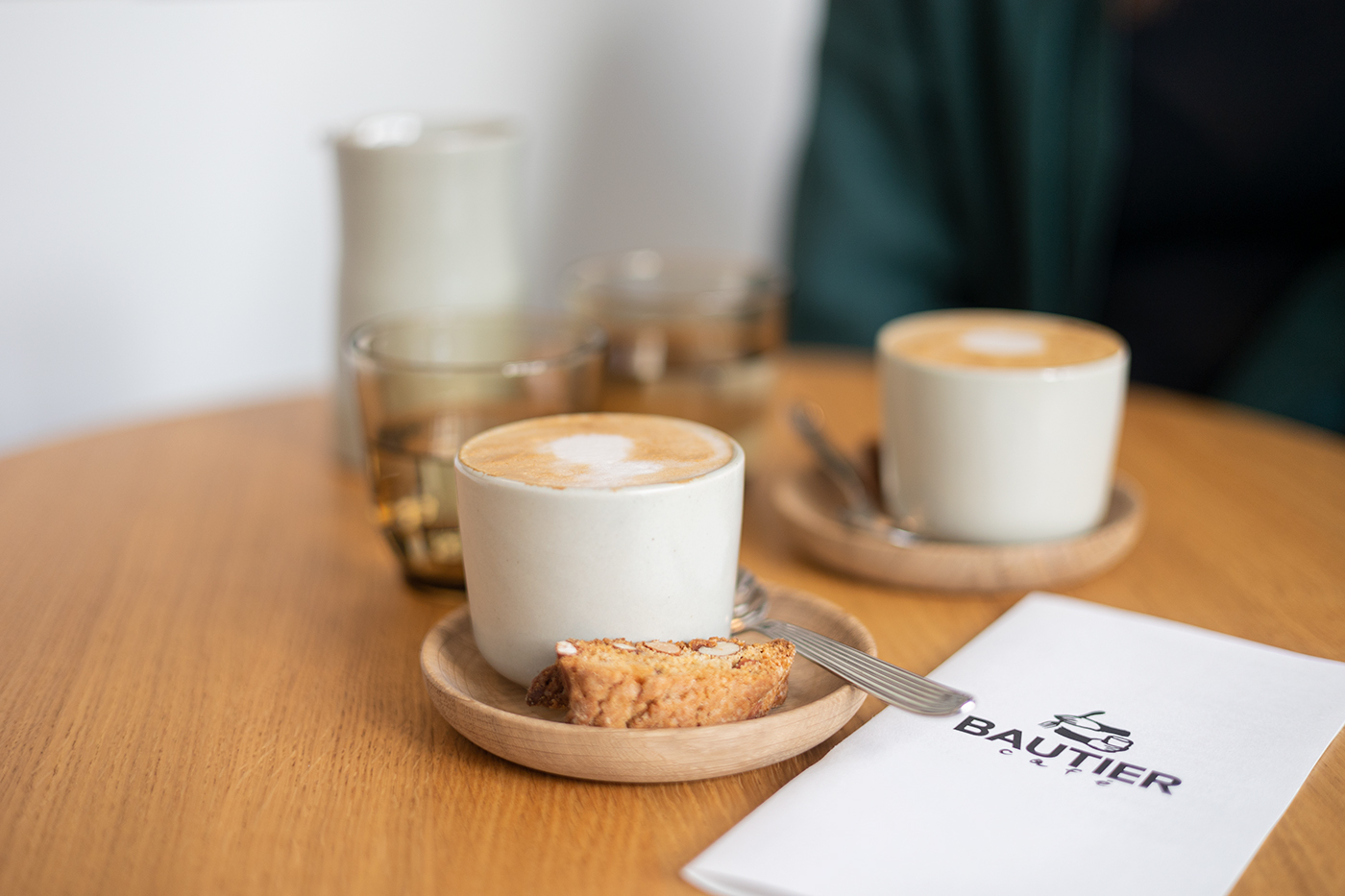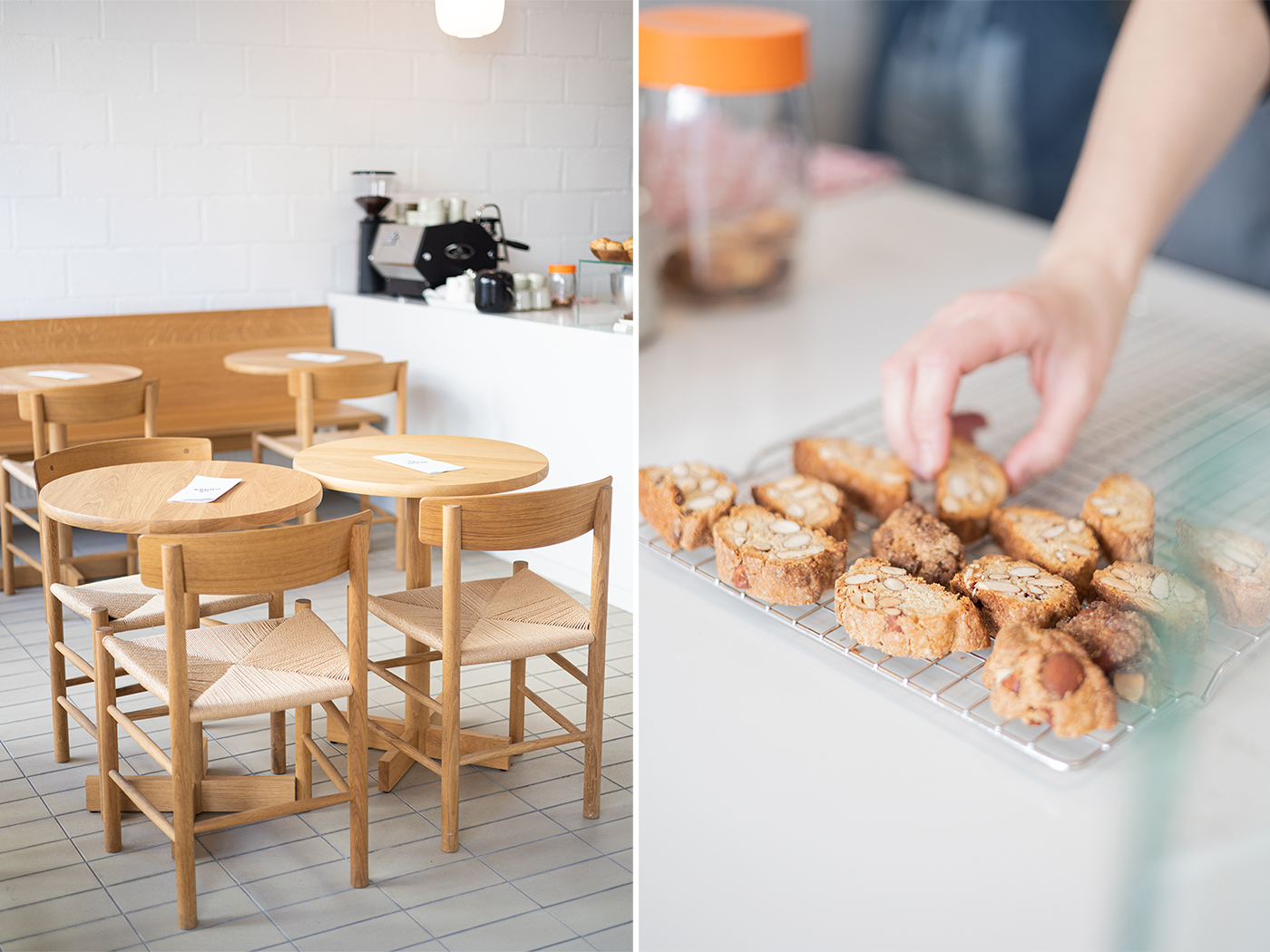 But I didn't come for the furniture – though I would simply love to be able to afford such beautiful stuff – but for the café, which blends in perfectly with the rest of the space. Taking a seat, we can't help but peep at the store through the half-opened curtain, check the table mounts or the beautiful cups in which our cappuccinos are served. Light and softness were the two first words, details and curations definitely come next. Nothing's been left to chance, and each element perfectly complements the other.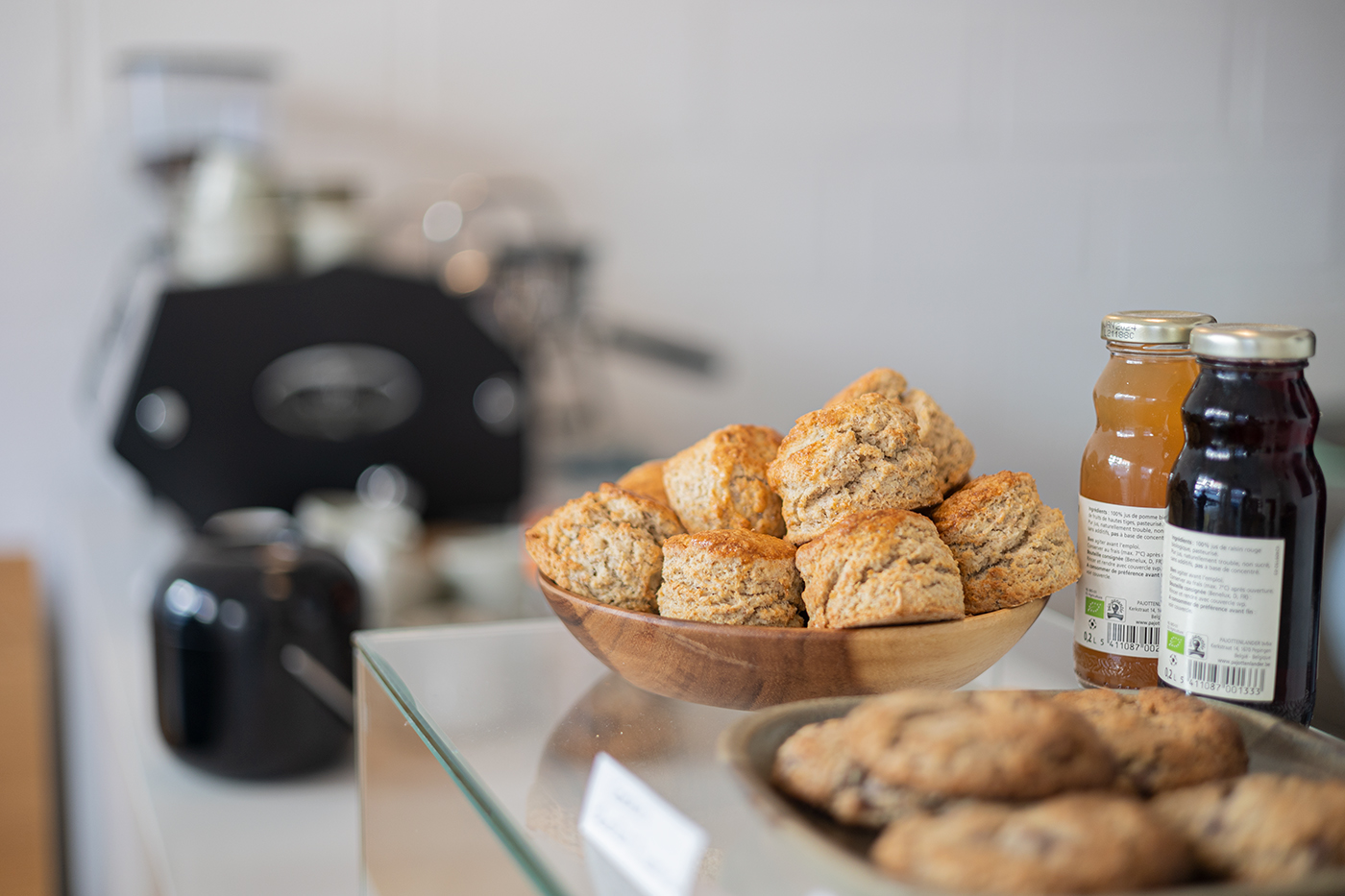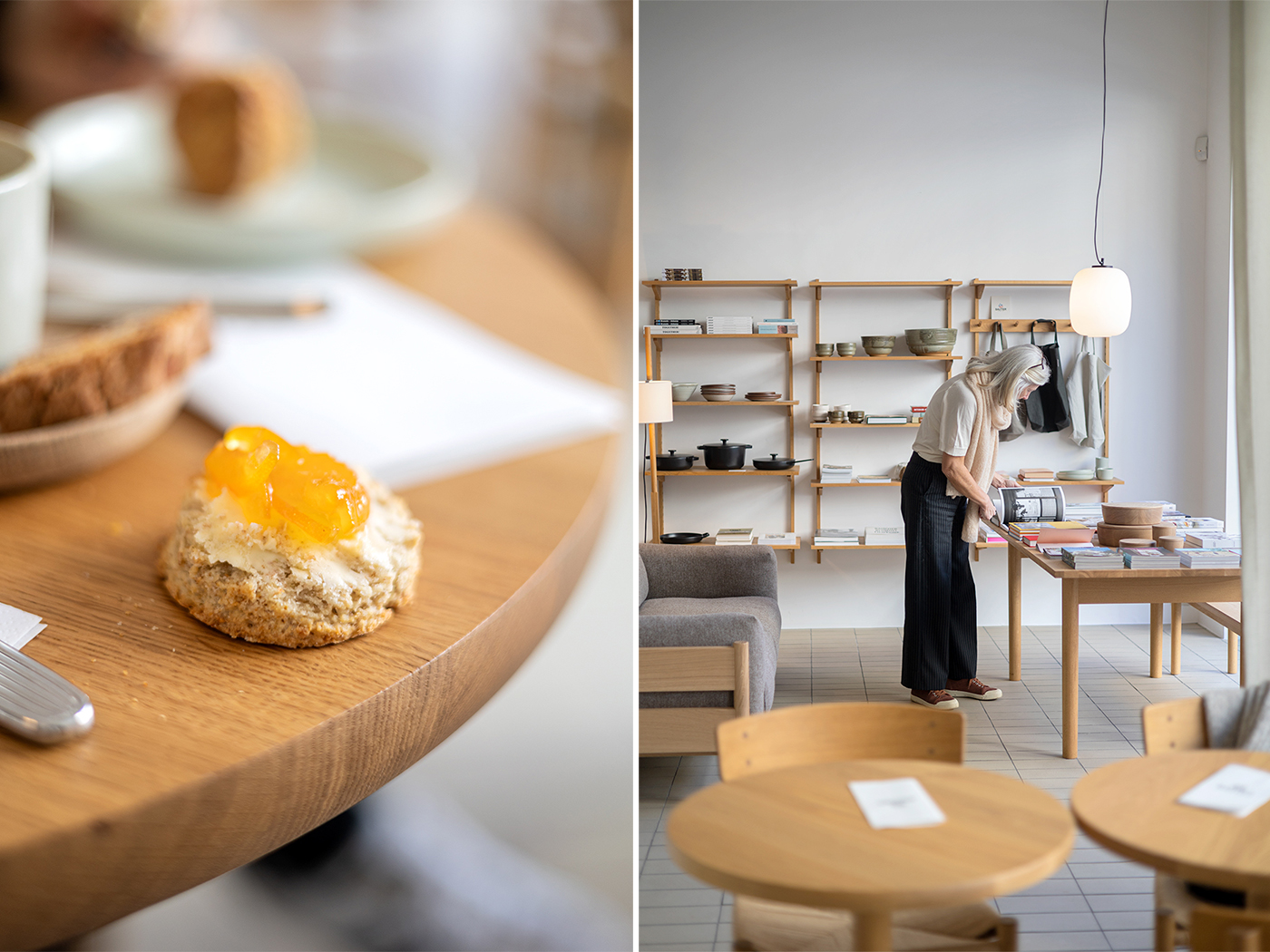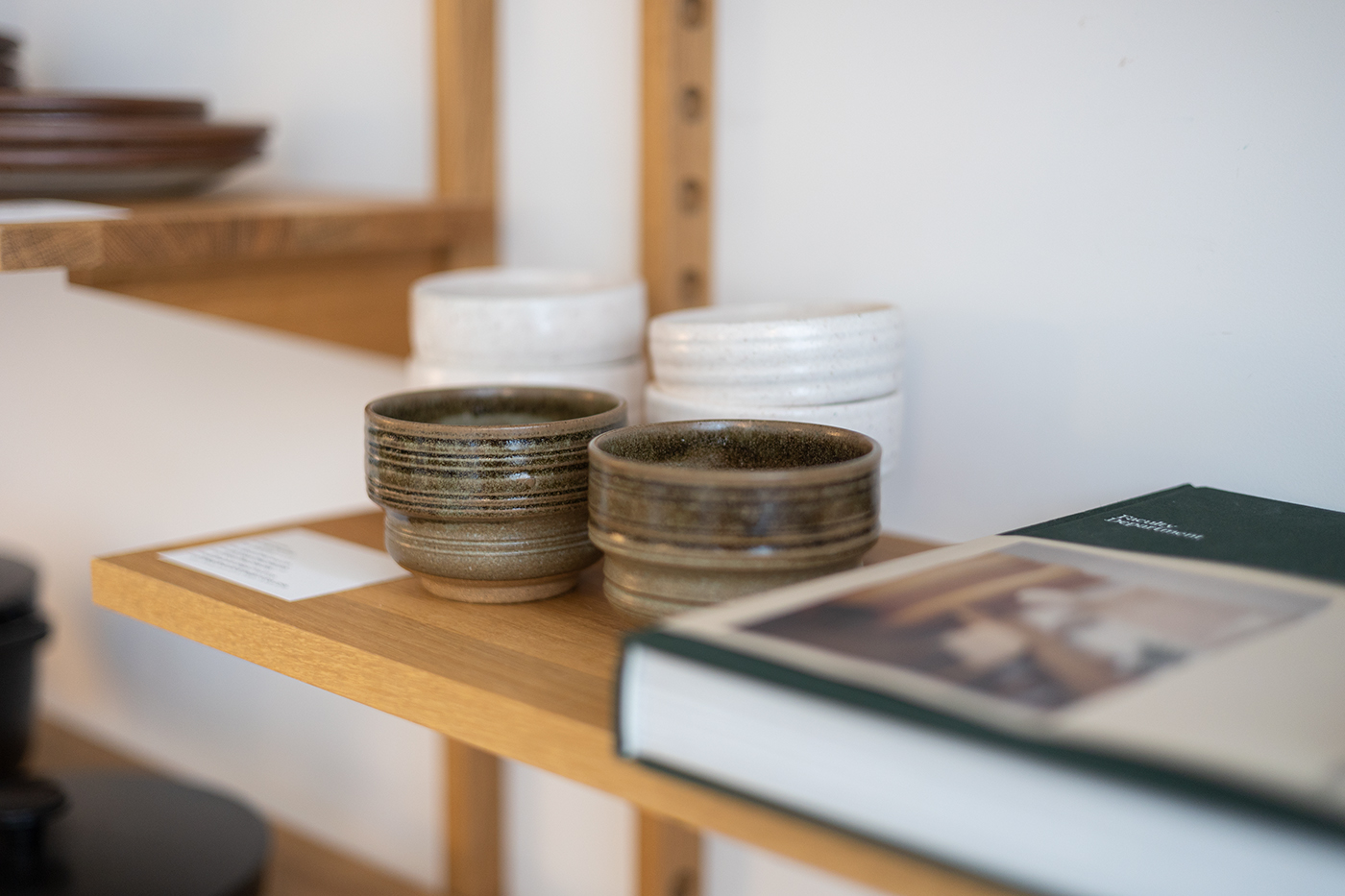 In the kitchen, everything is homemade. Biscotti with almonds (served with coffee) come out the oven just as we sit, the scone is still warm and the bread of the delicious coppa and parmesan focaccia (8€) we had for lunch is made every morning. Simple things, pretty things, delicious things. We also loved the white bean stew with feta, poached egg and fresh herbs (12€) though were slightly disappointed to see they already ran out at 12:30. But let's not forget that after many tries, this little café is finally filled with life, and with that, a brand-new rhythm to take on.