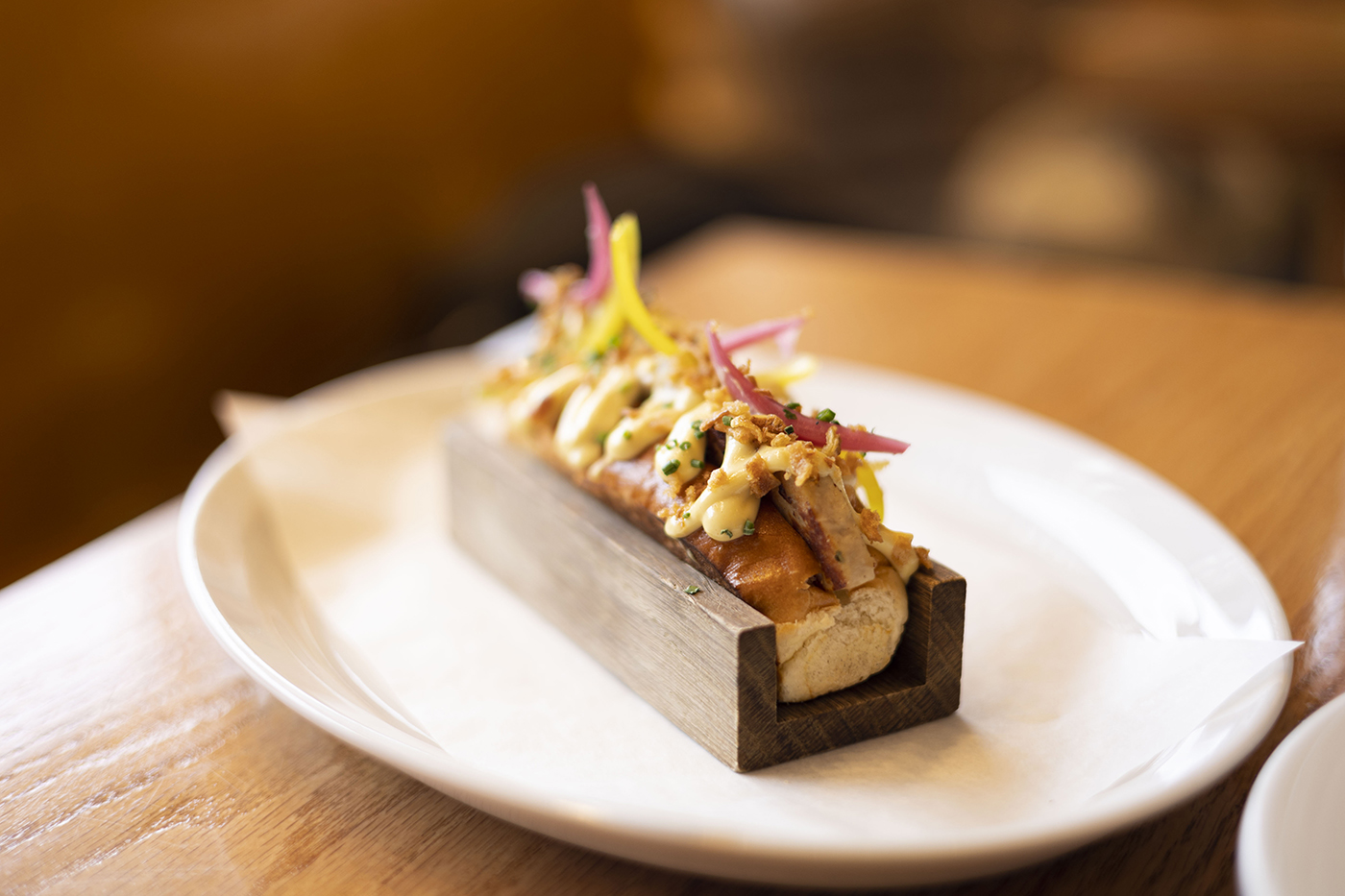 Pl. Sainte-Croix 4, 1050 Ixelles
02 320 10 00
website – instagram
everyday from 12 to 2:30pm
and from 7pm to 10:30pm
Lunch (starter + main): 28€
mains: 20€ – 36€
Unlike probably many of you, I didn't get to grow up around our national carbonade Flamande or the traditional Sunday Bolognese. I wish I had though. But the Belgian culinary culture remained a mystery to me until my early adult years, where I finally got to discover grey shrimp stuffed tomatoes, vol-au-vent and the famous américain-frite.
As the years went by, it became harder to resist the famous shrimp croquettes, perfectly followed by a simple yet amazing Dame Blanche. But Le Variétés, though it did have all those things on offer, remained unknown to us, hidden in the old rtbf building on Flagey, almost disguising itself as an extra room for the Belga. Well at least until the Litvine family stepped in and decided to give it back its golden years. Their secret weapon? Roast chicken.
It didn't take us much time before we sat down at a table on a Monday night, to devour a quarter of roast chicken with its delicious morel sauce (25€), served with no-less delicious homemade fries with their homemade mayo, before ending things brilliantly with a Dame Blanche (11€). It then took us less than a week before we stepped in for a second time, this time focusing on specials such as their famous white pudding roll (16€) and perfect egg with asparagus and Pata Negra (20€). Followed of course by the chicken and morels, which had become a classic by then. And since then? You'll spot us there at least once a month, on Sunday and Monday nights but on every other night too, actually. With friends, by ourselves, on a date or even bringing our grandparents out to dinner. That's what we love at Le Variétés – a place that stands though time and that welcomes all generations. Simply everything we could wish for in a Belgian brasserie.