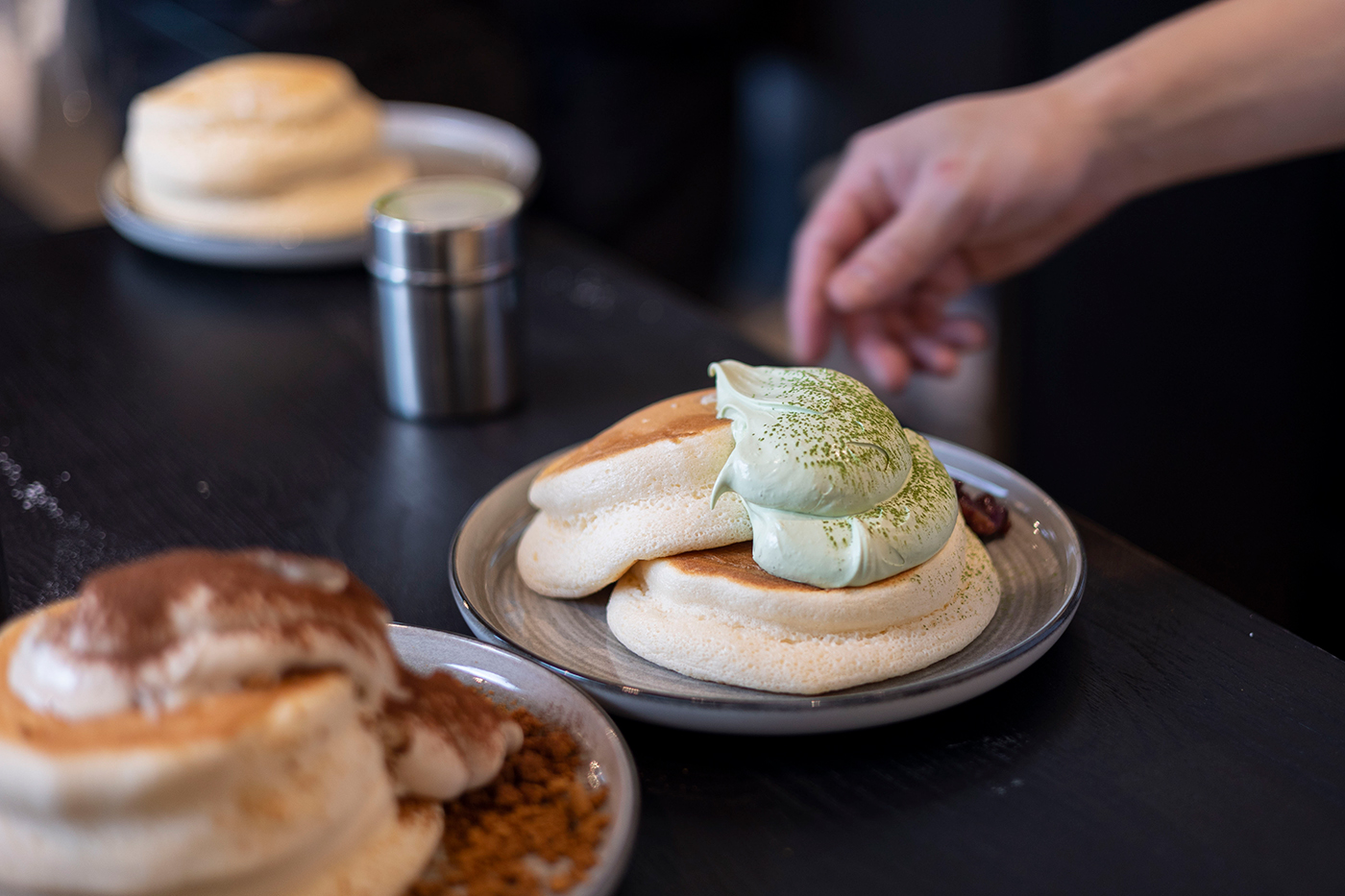 KAFEI SABLON
rue joseph stevens 2
1000 Bruxelles

KAFEI DANSAERT
rue antoine dansaert 57
1000 Bruxelles

KAFEI SABLON
chaussée de vleurgat 147
1000 Bruxelles

tuesday to friday from 8:30am to 4pm
saturday & sunday from 10am to 5pm
fluffy pancakes : 10,50€ – 14,50€
instagram

 
(Very) good coffee and incredibly fluffy pancakes – that's the promise delivered by Kafei. And that's quite something already. This Vietnamese coffee and brunch spot has got everyone talking about them thanks to their pancakes – which, we've got to admit, we'd never see outside of Pinterest for real before. What we should also admit, to be completely honest, is that we're probably the lasts in Brussels to have tried them. Shame on us. But we're fixing this now. In a week, we've been both to Kafei Dansaert and Kafei Sablon. That shoud give you just a tiny hint on how much we liked them.
Kafei is small and cozy, or rather wide and full of light, depending on which of them you decide to go to. What matters here is what is served inside the cups and on the plates. On one side, great coffee from Wide Awake, impeccable matchas and other plant-based lattes. On the other, literally a mountain of joy. That's all we'll say for now. To do justice to how genius and fluffy these pancakes are, you'll have to go and try them for yourself. We'll just add a comment about their topping, quite impressive as well. Personally, I just loved the matcha pancakes. I was heading towards something more chocolaty initially and thought, ok, let's try something different for the pictures. And oh my god. The plant-based matcha cream was delicious, and the side of sweet red beans amazing. Yes, beans, no you should not be scared to try them. The tiramisu version was a bit too sweet for me, but the chocolate and miso-caramelize peanuts version was to die for.
We'll leave you to that. Go try them. And if you manage to make the same at home, the bill's on us.