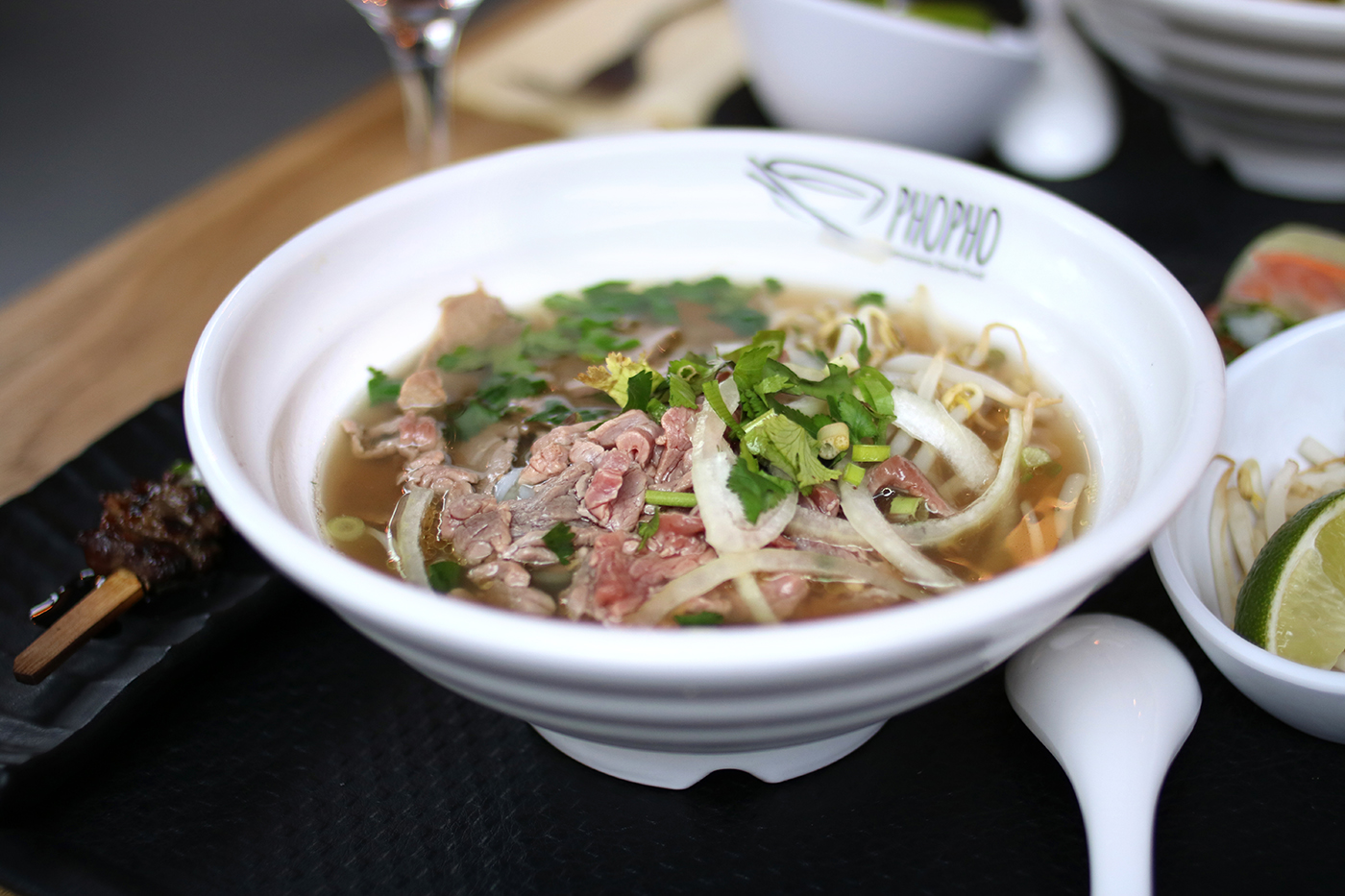 149 CHAUSSEE de vleurgat, 1000 BRUXELLES
02 218 83 57 – SITE WEB – SITE WEB
open from monday to saturday from 12 to 3pm and from 7 to 10pm
Pho Pho is a small Vietnamese food joint that we particularly love. When they opened their first venue in 2013, place Saint-Boniface, we had already fallen in love with their steaming and comforting soups, prepared just in like in the streets of Saigon. The place was more of a pick up and take away spot, so it wasn't yet on our list of great places to have a bite for lunch.
Today, everything has changed with their third spot, located on chaussée de Vleurgat, right above the avenue Louise. With its warm and cosy atmosphere, the tiny restaurant makes want to each other there everyday for lunch.
The recipes haven't changed, and the Pho, Vietnam's national dish, is still at the core of their menu. This soup is prepared in different ways according to the different regions of Vietnam, and highlights sometimes the broth, and sometimes the garnish. In the end, it's always more or less prepared the same way : a beef broth having simmered on the stove for hours, with onions, star anise, cinnamon, cloves, cardamom, filled with with large large rice noodles and garnished with soy bean sprouts, fresh coriander, thai basil and lime quarters.
At PhoPho, the broths are made without any additives, and prepared with either beef (Pho Bo), chicken (Pho Ga), or vegetables and tofu (Pho Chay). Brought to the tables still hot and steaming, topped with fresh herbs and a splash of lime juice, they're just pure bliss.
They also offer a lunch special everyday, with your choice of Pho and a starter of the day for 13€. The Pho Bo (13,50€ outside the lunch deal), is definitely our favourite, and the grilled beef skewer that came in the menu was simply delicious.
If chicken soup for the soul is what you're looking for, this place might have just what you need.