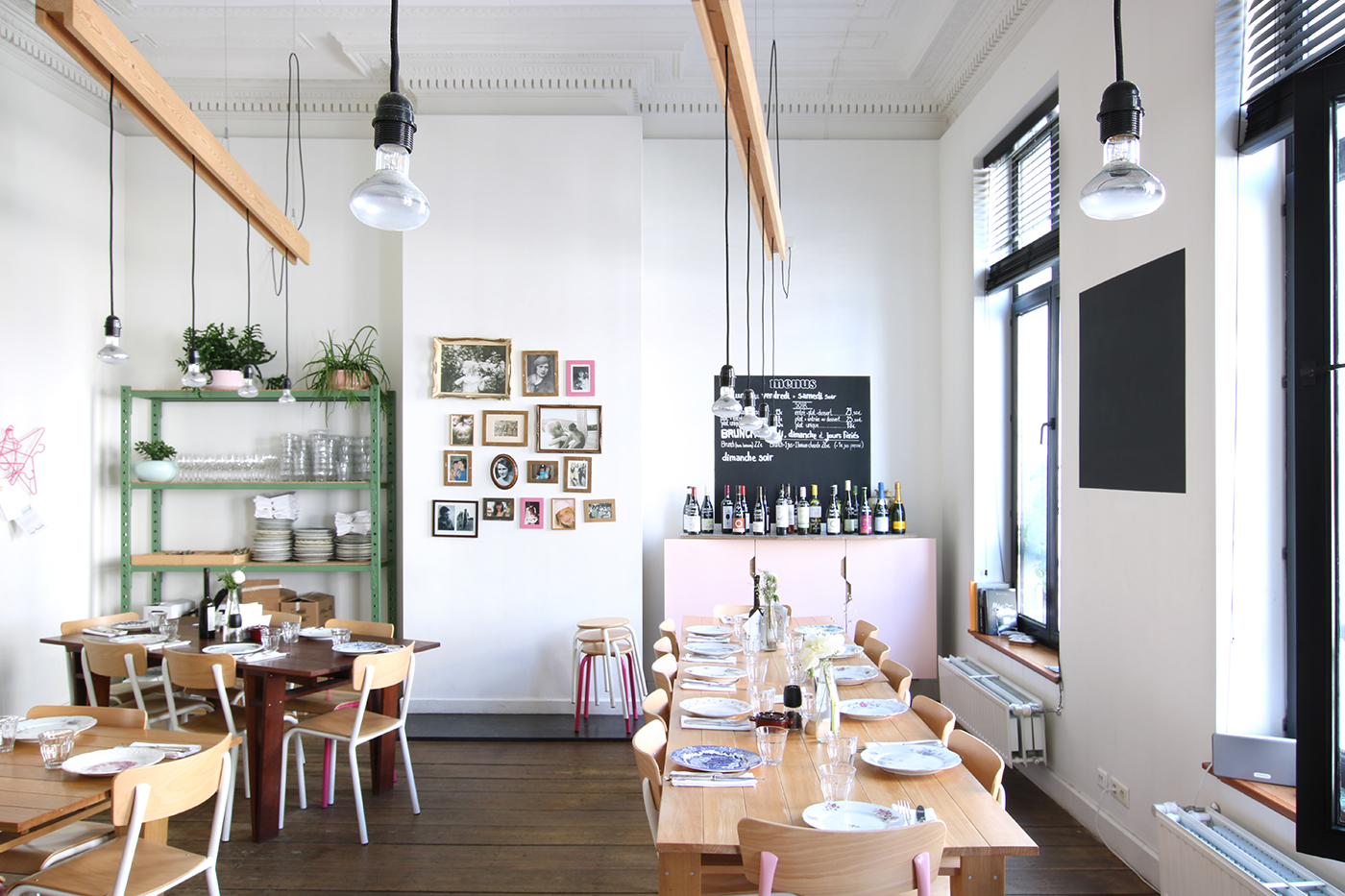 46 rue du vieux marché aux grains, 1000 BRUXELLES
& 4 rue Jean Chapelié, 1050 Ixelles
+32 2 534 04 83 – WEBSite
OPEN at lunchtime from Tuesday to Sunday, and on Wednesday, Thursday and Saturday evening.
Les Filles – or "the girls" – is the perfect place to meet for a long lunch, around a local and seasonal tasting menu. The produce are fresh and organic, and the menu changes daily according to the market and the chef's inspiration. Two starters served to your table, then a main course and a dessert, that you can come and help yourself with, straight from the buffet.
If sharing a big table with complete strangers is quite unusual to you, just take your time. After the first whispered conversation, you'll realize that everyone here came for the same reason : to enjoy a home-cooked meal in a place that definitely feels more like a home than a restaurant.
The two starters are brought to our table, a sweet potato soup and a delicious pheasant terrine with cranberries, along with some homemade bread. After the starters, we make our way to the buffet to help ourselves with the main course from the huge red casseroles. We try a tasty coconut milk fish, served with fresh pineapples, caramelized onions and coral lentils. As we eat, we can see the empty casseroles on the buffet being continuously replaced with new full ones. When we go back for dessert, our coconut fish has changed into an oven roasted chicken. When a dish is finished at Les Filles, it simply means it's time to change it with another one, using the freshest ingredients at disposal. What all their dishes have in common : they're prepared with lots of love and the freshest seasonal ingredients.