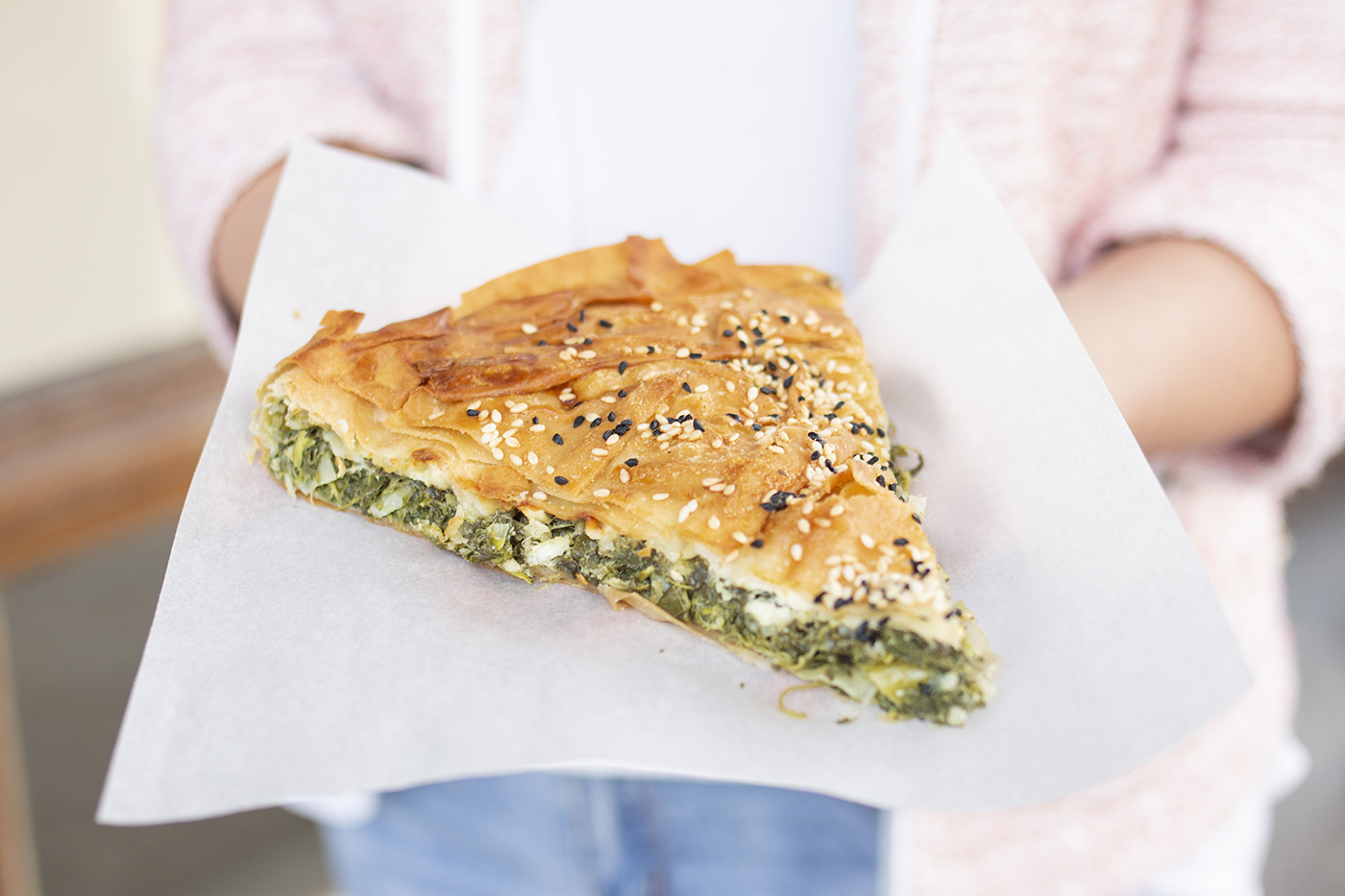 62 rue du Page, 1050 Ixelles
instagram
Tuesday – Sunday
from 9am to 5pm
Nikolas' Pitasserie is nothing less than your ideal neighborhood take out. The name – a little play on words we love – and the food, are just as welcoming as its owner. It's easy to walk right in, to grab a spanakopita before heading into work, for lunch or at any time of the day, really. For those who don't know – the pita here has nothing to do with the one you you can find around Grand-Place. Niko's pita comes from the word Spanakopita or Tiropita ; layers and layers of paper-thin filo pastry filled with spinach, feta cheese or ground meat – for the classics.

At La Pitasserie, you can also find pita stuffed with mushrooms, leeks or even zucchini. The whole thing is sprinkled with nigella and white sesame seeds, baked in the oven, then kept at a warm temperature – the ideal temperature to enjoy them – all throughout the day.
What can I say, the spinach and feta version is my favorite, even if I do understand that Niko, who's been eating them since he can remember, wanted to spice things up a little with newer and more creative versions on the menu. The mushroom pita was also definitely a hit. We were a little less convinced by the ham and tomato pizza lookalike, which, although it was as delicious as pizza, made us a feel a little less on a Greek holiday. What we really want to try next time: the Greek sandwiches, filled with feta, tomatoes, and thin slices of cucumber, whose sesame-covered bread is not unlike Turkish bread. And the final reason you should love coming here: Nikolas' Pâtisserie (can you see the pun now?) is literally right across the street. And you couldn't have wished for a better spot for dessert.