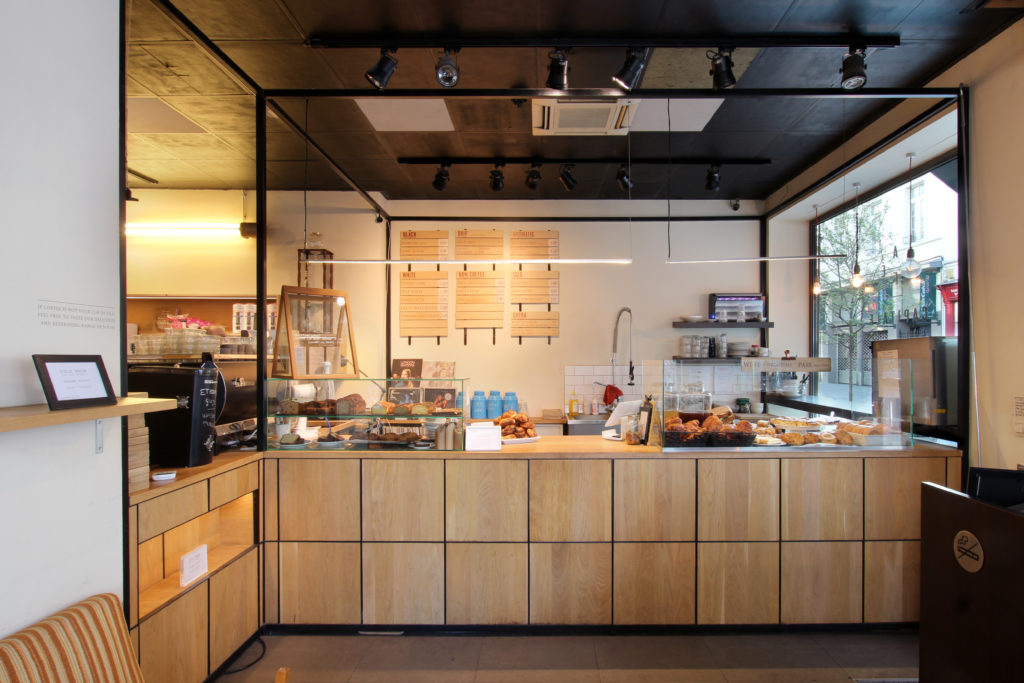 45 rue du Midi, 1000 Bruxelles
+ 32 2 514 39 95 – instagram
Open everyday
from 8.30 am to 5.30 pm
Years ago, we were the firsts to regularly go to the newly opened Café de la Presse, grabbing a sandwich for lunch or an oreo-cappuccino in the afternoon. Then, our tastebuds started to evolve, and so did those of François Lafontaine, the guy we already knew for his famous Apéros Urbains in Brussels. He had also launched Café de la Presse and Café du Sablon – two cool cafés where we loved to stop for a (very) sweet treat.
And then seven years ago, François fell for coffee, real coffee, the specialty type that's slowly taking hold of Brussels, and completely revamped his vision – and work. After attending all possible training courses and obtaining all kinds of certificates, he opened Café Capitale, a real specialty coffee bar on the Rue du Midi. He also invested in coffee roasting, with his own premises in Dansaert, and started to produce for cafés and restaurants in Brussels – with Fika and Robinet among his clients.
Today, besides regularly going to the coffee plantations to advise farmers on various agronomic issues, he also gives classes and training courses on such topics as coffee roasting and coffee testing. He even offers a barista class for barmen. But what I love most of all, he tells us while changing the record on the turntable at Café Capitale, is to work behind the bar. And this is exactly where we found the serial entrepreneur this morning, when we decided to start the day right with some really good coffee.