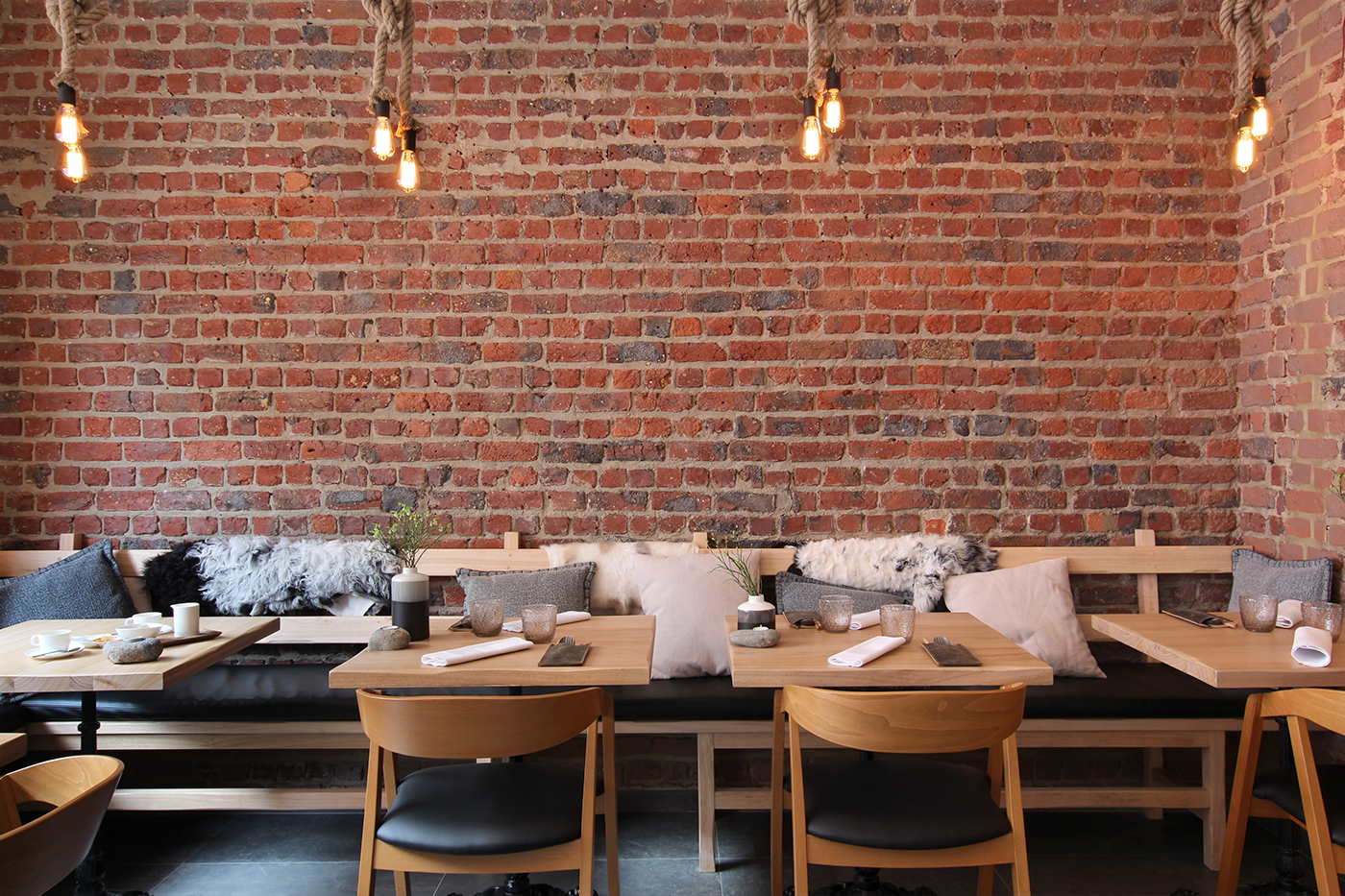 226 rue au bois, 1150 Woluwé Saint-Pierre
02 850 41 67 – SITE WEB
from monday to wednesday from 7pm to 11pm
Thursday and friday from noon to 3pm and from 7pm to 11pm
2 course lunch : 22€
4 course menu + wine pairings : 59€ + 25€
wine bottles : 25€ – 59€
What a great surprise to come across Coquum (pronounce cokoom), a cozy fine dining restaurant with yet an affordable menu in the heart of Stockel. The restaurant, small and charming, has enough tables to welcome 20 people max. The previous Gyozaria bar was completely renovated by the new owners, and red bricks, light wooden tables, leather cutlery cases and comfy rugs have now taken over. The result is a mix of Scandinavian design and Country charm, with natural and raw materials, just like the chef wanted it.
The chef, Cédric, has been a cook for over 23 years now, and has worked in some great venues such as Le Chalet de la Forêt, Notos and Le Monde est Petit. He loves cooking "like before", making the most of pickled, preserved, and tinned vegetables, smoking his own fish and curing his own meat. While his technique and know-how is definitely French, his inspirations come from all over the globe. His all-time favorites: Asia and Scandinavia. It's therefore no surprise to be sitting on bear skin (fake of course) while enjoying our food, and to have chopsticks displayed on our table. A detail the Asian regulars of the neighborhood simply love. Back to the food. For lunch (2 courses for 22€), we had home smoked salmon, and extremely tender slow-cooked poultry. A la carte, we had fermented chicory in apple juice with smoky goat cheese and almond mousse (16,50€) as a starter- simply mind-blowing – and Pollock with beetroot and lemon-vodka sauce (28€). The food was delicious and full of surprises, especially the starters which were as good as they were pretty, and convinced us to come back to try the 4-course menu – paired with wines from Titulus, because what else – as soon as we can.